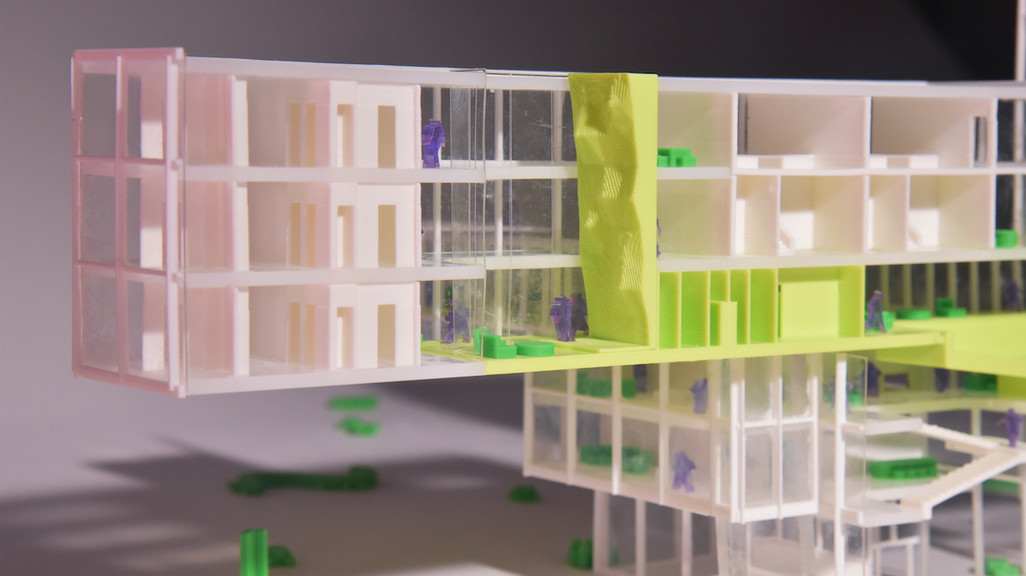 "Little Megastructure"
Work by Yiman Yiman (MArch '23)
Completed for Greg Lynn's Spring 2023 Research Studio, examining mixed-use housing for Ontario, California. A core element of their prompt: to frame their research projects within both a MISSION and a VISION statement, or series of vision statements.
Yiman's Mission Statement for "Little Megastructure":
To configure an inclusive community of aggregated spatial prototypes that celebrates social connection and belonging while supporting individuality.
Yiman's Vision Statements for "Little Megastructure":
Modularized Elements
The prototypical forms can be combined and composed in a variety of ways to create a wide range of spaces.
Gathering spaces
Clusters of parks, plazas, courtyards and atriums in between modules throughout the megastructure that foster a sense of community and belonging.
Little Megastructure
With a clear hierarchy of spaces that are designed for different purposes and activities, having all the components of a city creates a sense of urbanism.