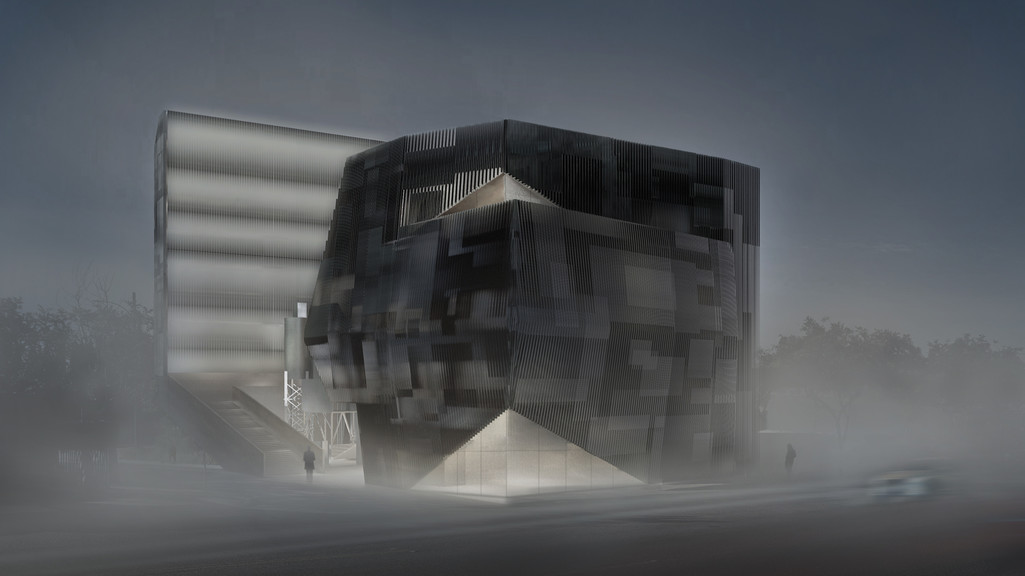 414-415 Comprehensive Design Studio
2023
A TALE OF TWO VOLUMES
Work by Camille Castillo, Qinyi Wu, and Zixin Wu for "NEXT-CYCLE", a two-quarter long Comprehensive Design Studio for second year MArch students, advised by Georgina Huljich.
Project Statement:
The idea of the project is to split one mass into two parts. One for a tall and skinny tower, which comprises of private programs such as laboratories and offices, and the other a more monolithic and heavy volume, which contains public programs such as the auditorium and exhibition spaces. The dichotomy between the two volumes exist in its geometric form and spatial program, but with respect to the existing silos. The skin quality is to express the filtering of the light from the tower onto the site. The "in between" areas are where the silos are located, and doubles as a public space that meanders between the two worlds. The tall tower expresses an iconicity within Culver City, while the larger volume next to it acts as a counter balance that almost grounds the entire site and project as a whole.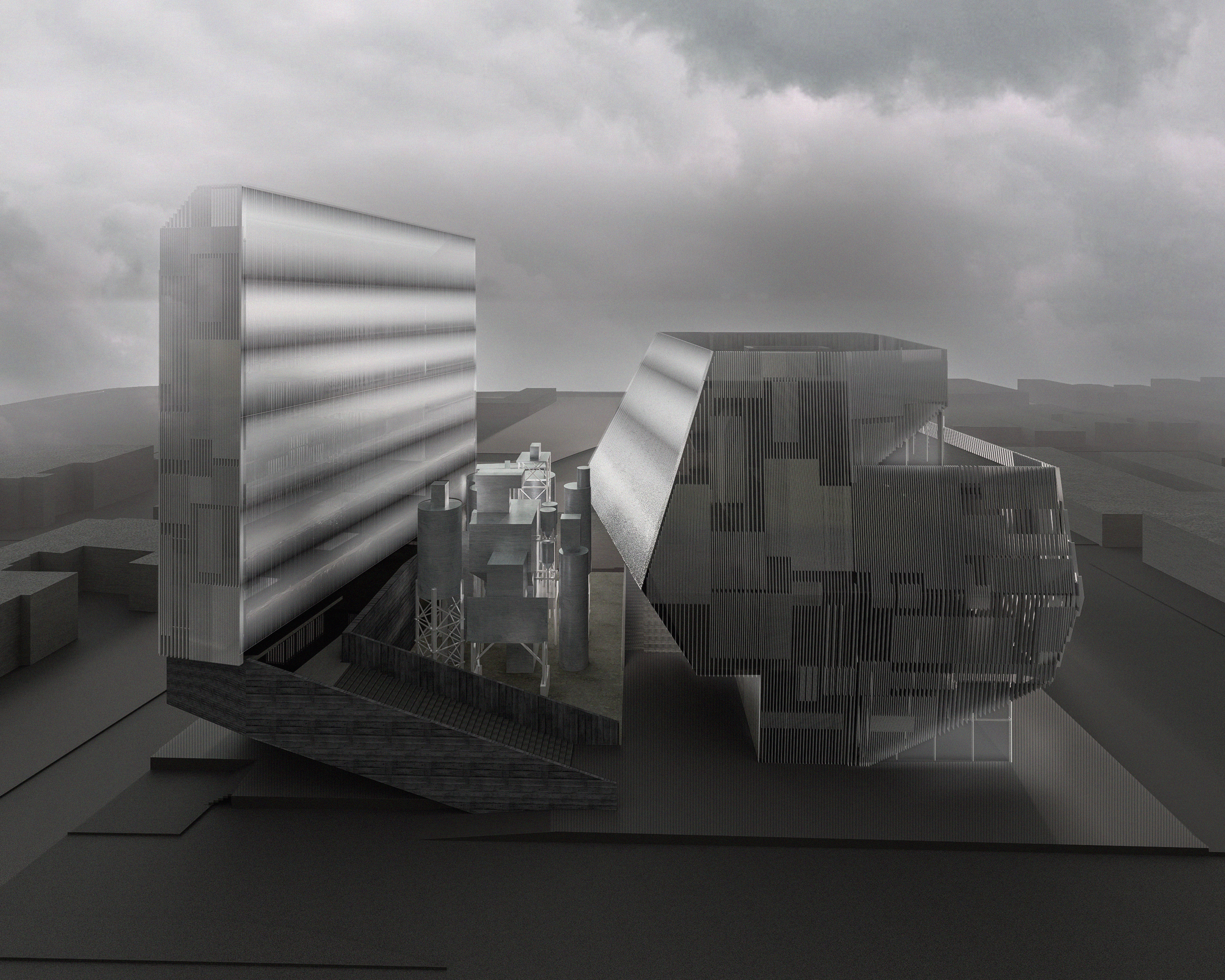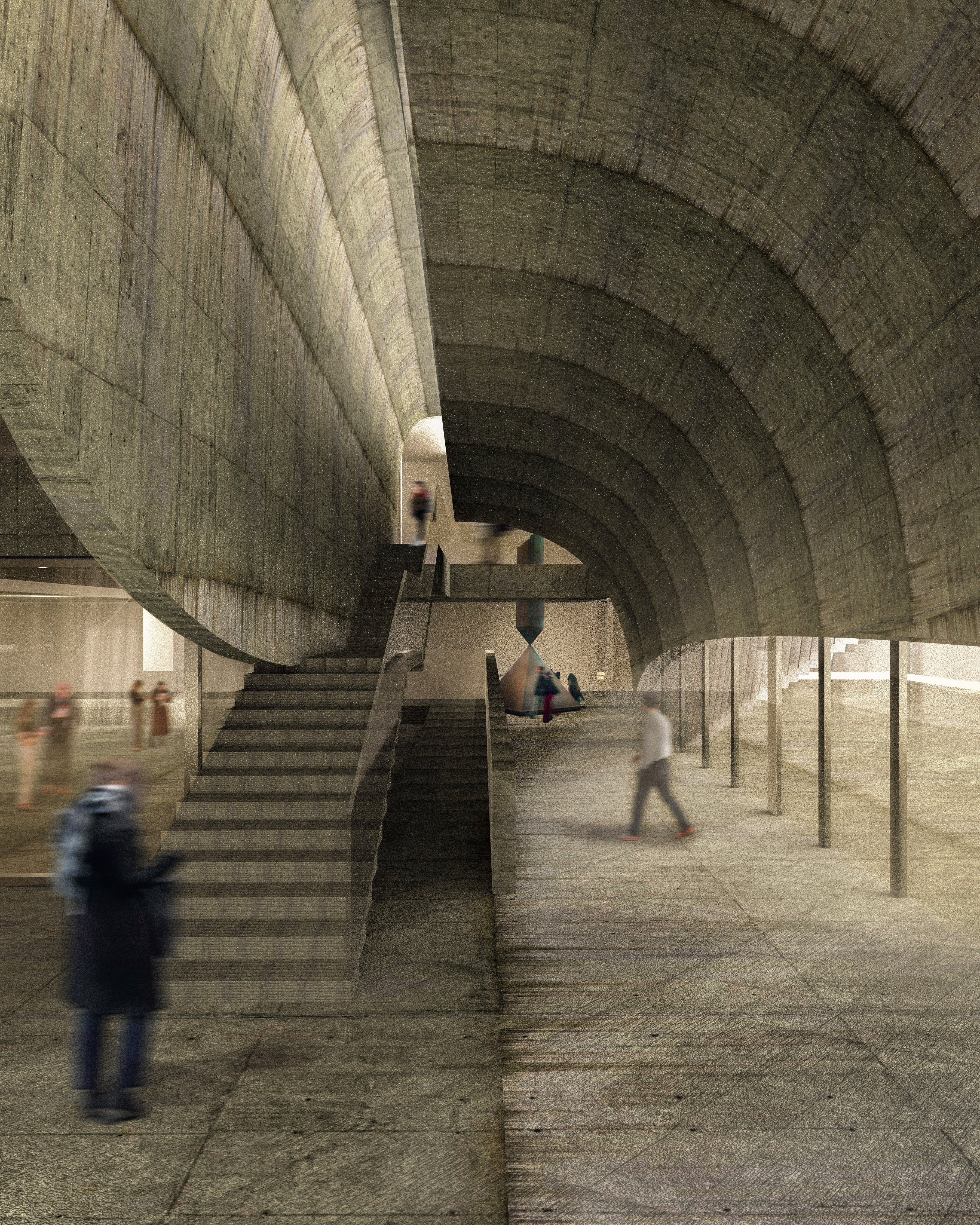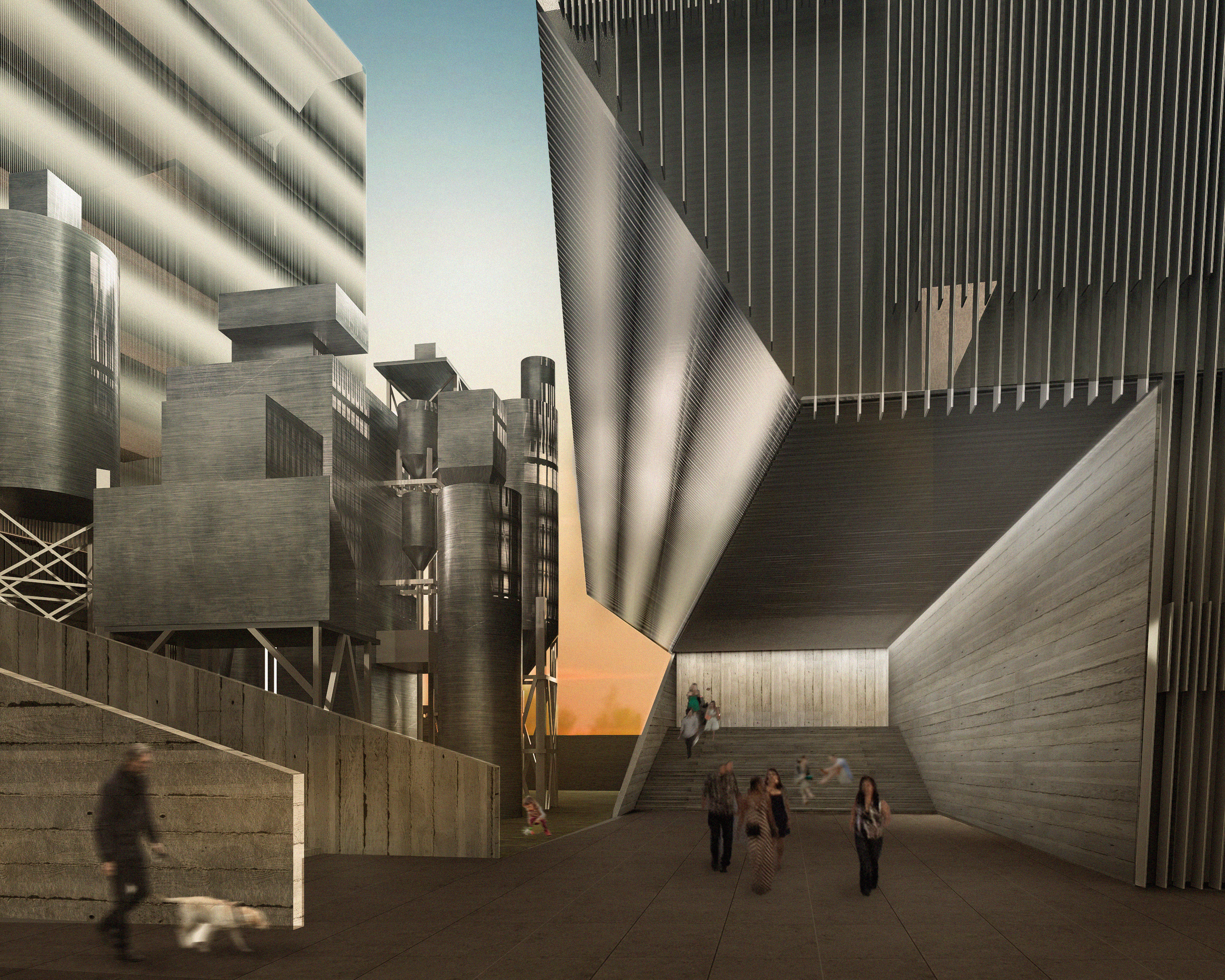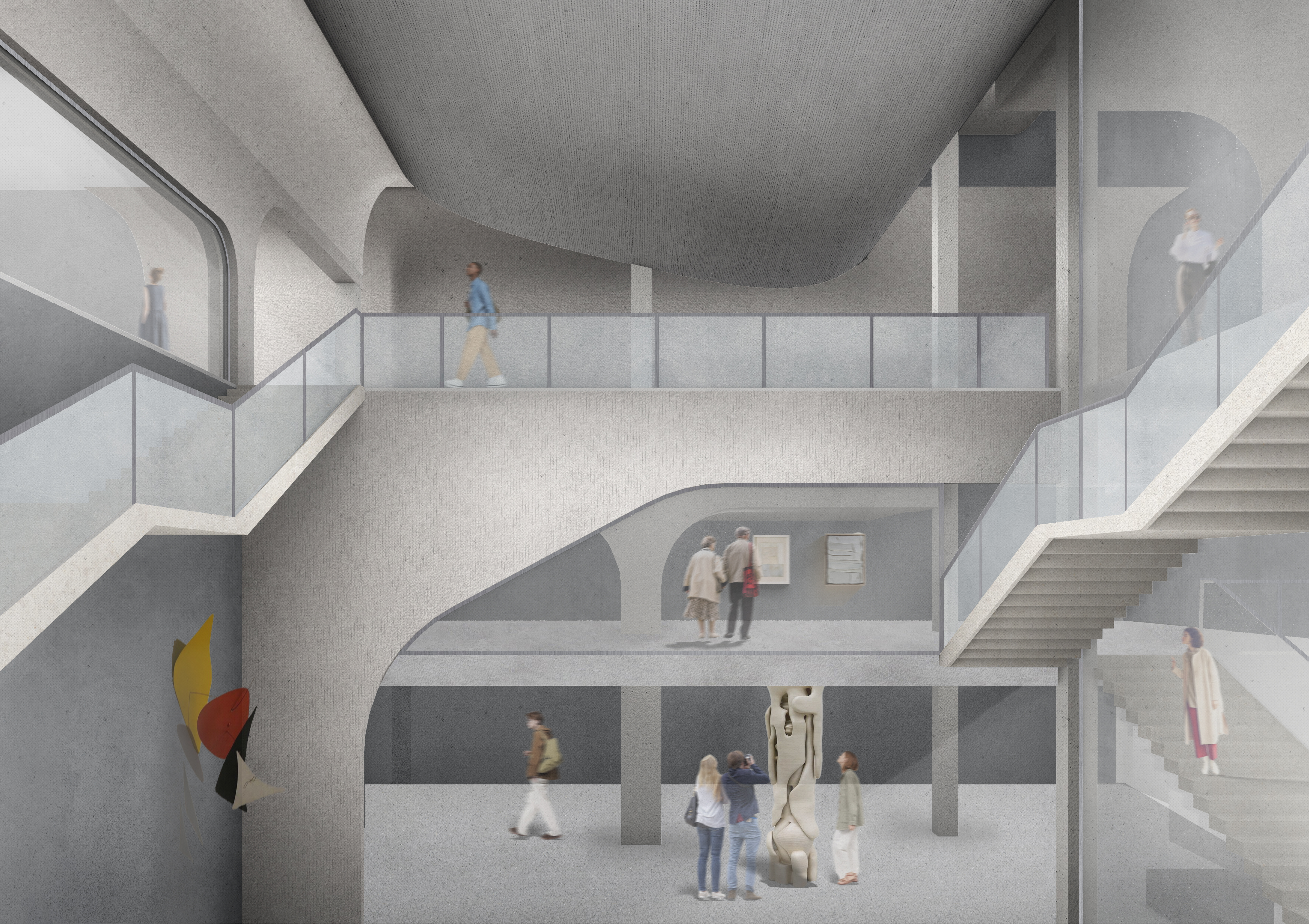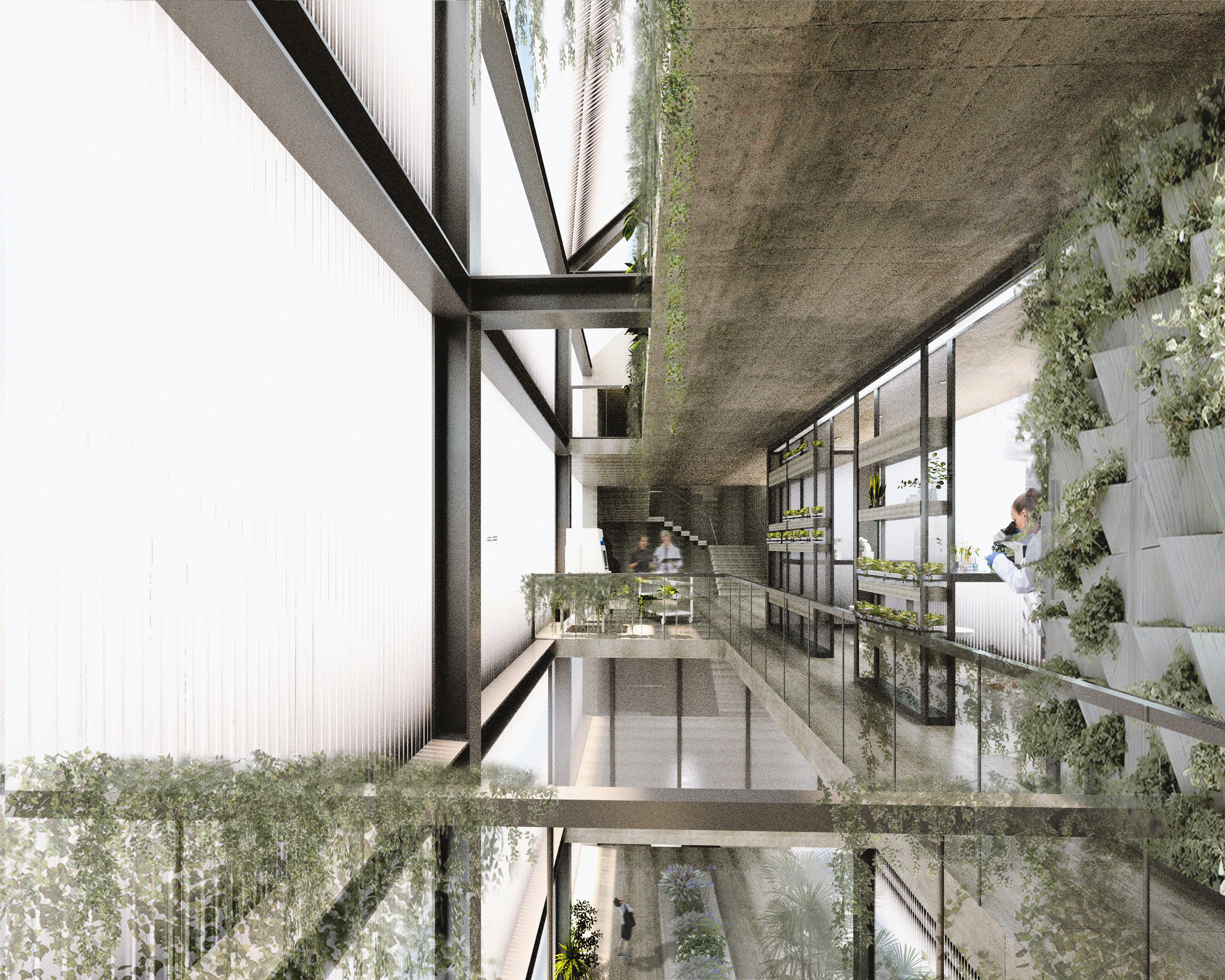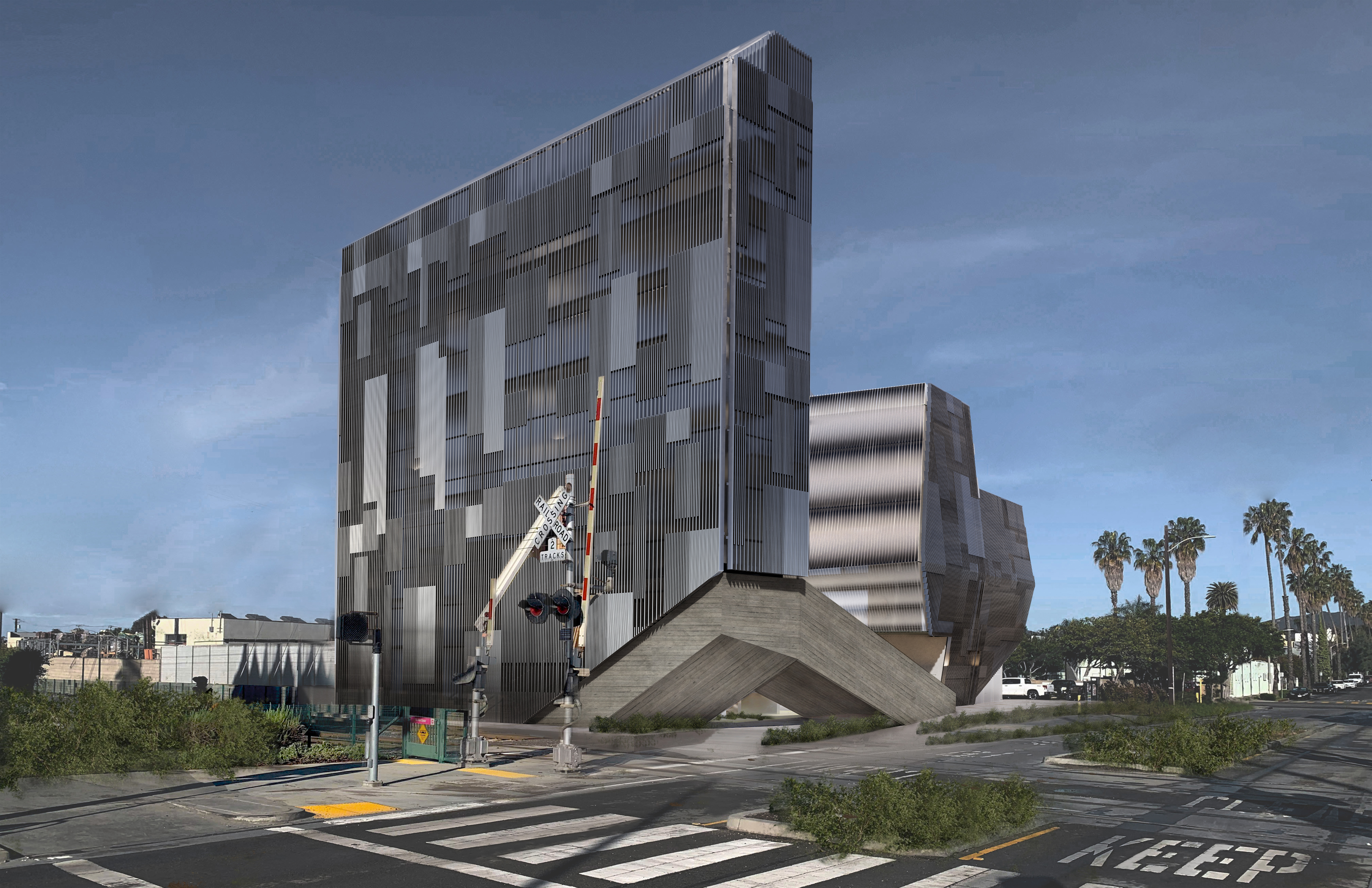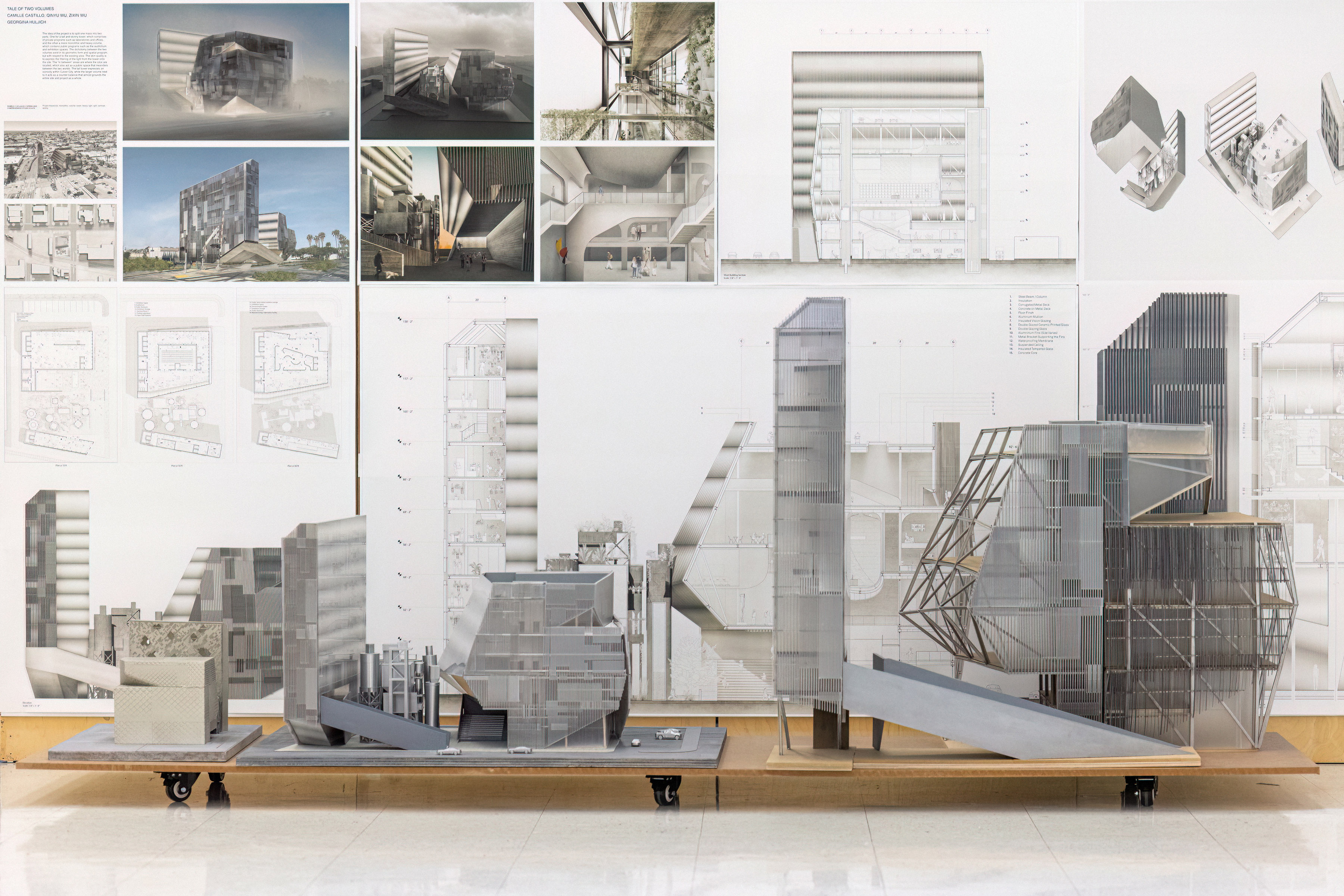 This studio challenged the students to develop a position in engaging an existing building/site and to imagine a highly specific and detailed project for its next cycle towards an alternative future. As we contemplate architectural value for spaces that were made for other needs at other times, for materials that might not be directly conducive to present needs and meanings sought; as we decide what to salvage, what to reappropriate, what to reconfigure, what and how to add to; and as we try to make sensible new tectonics for a culture that evolves rapidly, our framing of the problem begins to shift from the territory of responsible environmental ethics towards the territory of potential emergent aesthetics.