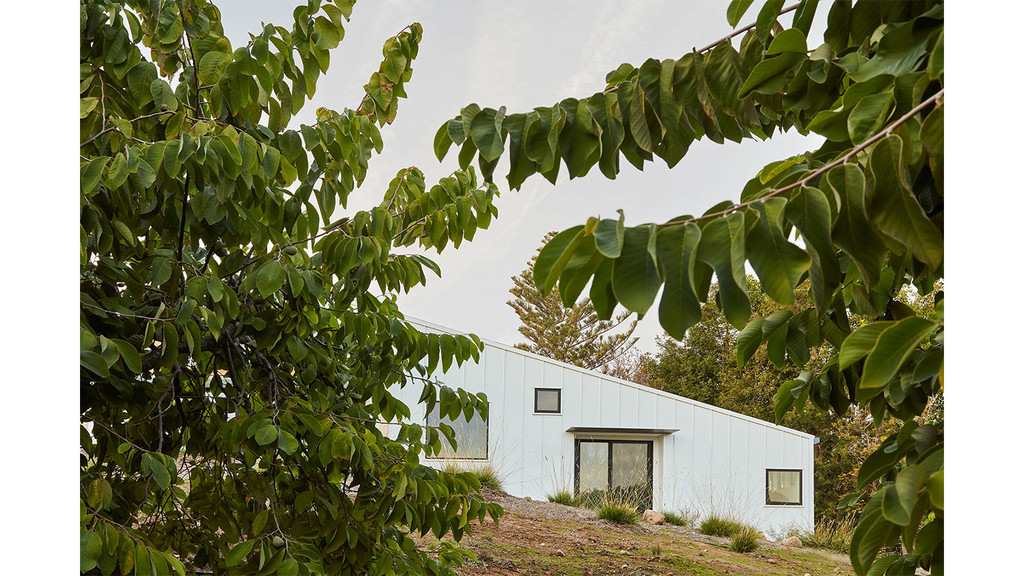 News
Alumni
"Being in LA–it's a great place to be if you want to make things": Q&A with Sean Boyd and Mora Nabi (both MArch '12) of Nabi Boyd
Sean Boyd and Mora Nabi graduated from UCLA Architecture and Urban Design in 2012. They are Founding Principals of Nabi Boyd, based in Los Angeles and in Santa Barbara, California. Among other honors, Nabi Boyd earned both an LA Residential Architecture Award and a Next LA Residential Architecture Award from AIA-LA in 2021 for two different projects, and that year were also named Best of Design winner in the Young Architects category by The Architect's Newspaper. Browse Nabi Boyd's project gallery.
Nabi was born in Kabul, Afghanistan and grew up in the San Francisco Bay Area. She earned a Bachelor of Arts in Architecture from UC Berkeley before enrolling at AUD, and has worked in the offices of Gehry Partners and Ball-Nogues Studio. Boyd grew up in Carpinteria, California, and earned a Bachelor of Arts in English Literature from UC Berkeley before his time at AUD. He has worked in the offices of Greg Lynn FORM and Sander Architects.
Boyd and Nabi are guest speakers in this year's Summer Lecture Series, presenting a hybrid in-person/virtual lecture on Friday, July 21. Ahead of that event, AUD caught up with the two alums to hear more about what they've been up to, and how Los Angeles and California have guided their design journey.
Mora studied architecture at UC Berkeley, while Sean majored in English literature there, before you each made your way to AUD. What drew you each to architecture?
Sean Boyd: It's funny, looking back now. We overlapped a little at Berkeley but we didn't know each other. I took one architecture class at Berkeley and I totally bombed it, which scared me away for about ten years until eventually coming back around and applying to MArch programs.
Mora Nabi: My path was a little more straightforward, having decided to pursue architecture soon after high school with some nudging from my uncle.
You've each worked with some of LA's design luminaries–Frank Gehry, Greg Lynn, among others–and you each studied architecture here in LA at AUD. How did those experiences shape your impression or your vision of Los Angeles architecture?
MN: Both Frank and Greg are so important to LA architecture in their own ways, but they also both transcend LA. It makes sense that they're such good friends. For me, after Berkeley, it seemed like Southern California was where everything was happening, and I wanted to be here. I was hired at Gehry Partners and moved to LA specifically for the job, so Frank's office was my first introduction to the city and its architecture. It feels like anything happening in architecture in LA is only one or two degrees away from Frank.
SB: Working at Greg's after grad school was a very different version of architecture than what I imagined before going to school, but it also felt familiar in many ways: sailboats, resin, robotics, fabrication–it all felt very unique and very LA, but in some ways, also felt similar to what I was doing before architecture school.
MN: Building and making were so integrated at the practices where we've worked. Maybe that has something to do with being in LA–it's a great place to be if you want to make things. You can either make it yourself or find someone to help you make literally anything here.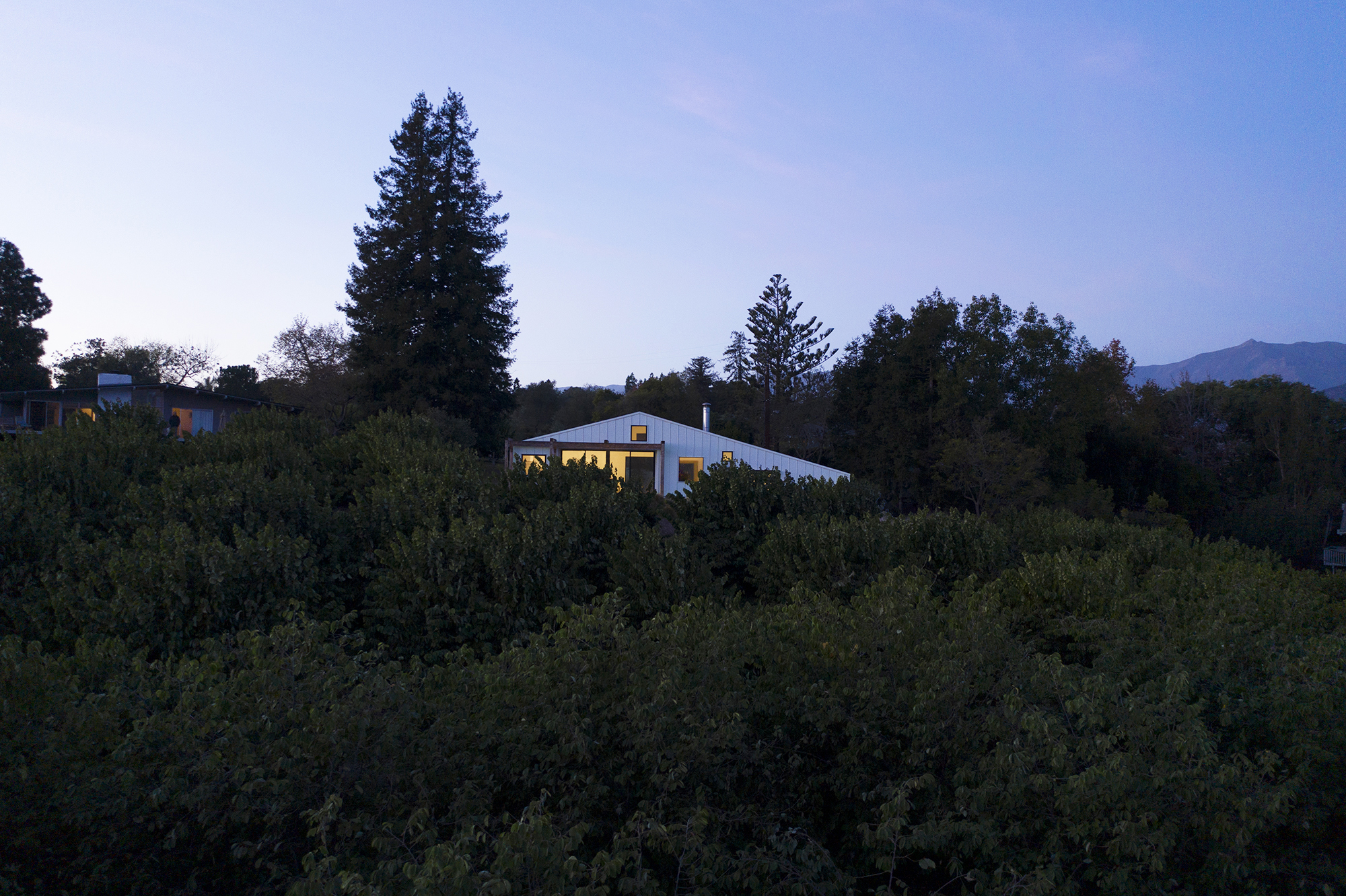 And how did you make the journey toward founding a firm together?
MN: It always seemed a bit inevitable. We both worked for five or six years after UCLA at jobs we liked–Sean was at Greg's office, and I was working at Ball-Nogues Studio–but neither of us felt like those were going to be forever jobs. A friend of Sean's had an opportunity to build his family a house, and he asked us to design it. We took it on while we were both still working, convincing ourselves that the project would fizzle out at some point along the way. Surprisingly, it just kept going until eventually we had permits and grading was starting. I left my job first to manage the project, and then Sean followed about six months later.
Mora was born in Afghanistan and grew up in the Bay Area, and Sean grew up in SoCal; you each studied at UC Berkeley before coming to AUD. Are there noteworthy differences–or similarities–in architecture and design culture between NorCal and SoCal?
SB: We live in LA but we're up in the Bay Area often because Mora's family lives there, so this is an ongoing discussion for us. A simplified version might be that the touchstone for residential architecture in Northern California is Sea Ranch, whereas in Southern California it's the Case Study houses. Even just materially, redwood is (or at least was) so much more readily available in Northern California that it seems to really define an era of residential architecture up there. In Southern California it's replaced by stucco and steel (mostly). Those regional differences that were more apparent in the past are less so now for a number of reasons, good and bad.
Sometimes, an architect's small craft details–like Alvar Aalto's leather touches on doorknobs–can create as lasting an impression as a sweeping facade or a cavernous space. I feel like the wall textile, lying in wait beneath the guest-room bed in your Pacific Avenue remodel, is one such detail. How did that particular idea come to mind?
SB: At the time, we couldn't find anything that was quite right. We wanted something that was a little surprising when you pulled the bed down, but also soft and cozy and special. We ended up making it ourselves. Mora taught herself blanket stitching from YouTube videos–not always advised, but this one worked out.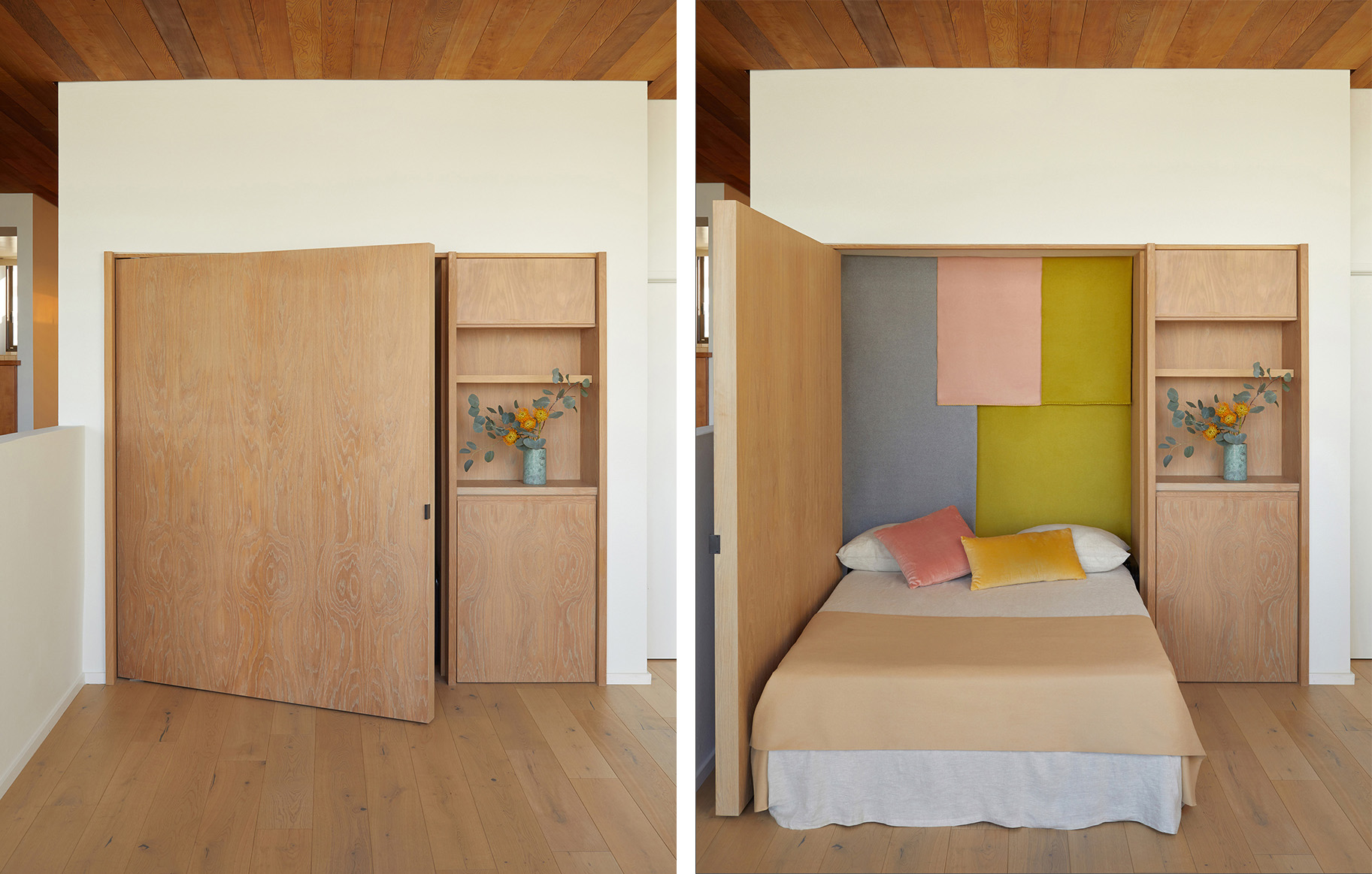 What does it feel like to first conceive of, then bring to life, a surprising or playful design detail like that? I'm thinking of the Pacific Ave textile as well as your ongoing experiments with the "Loop Clip," which seems simultaneously playful and technical, both design delight and design hardware.
MN: The beginning is fun and the end is fun. The middle tends to be the hardest. We're still trying to work out where the Loop Clip goes. It's a cool little object and it seems like it should be useful, but we haven't figured out what to do with it and we're okay with that. It's in the "maybe" pile along with some others.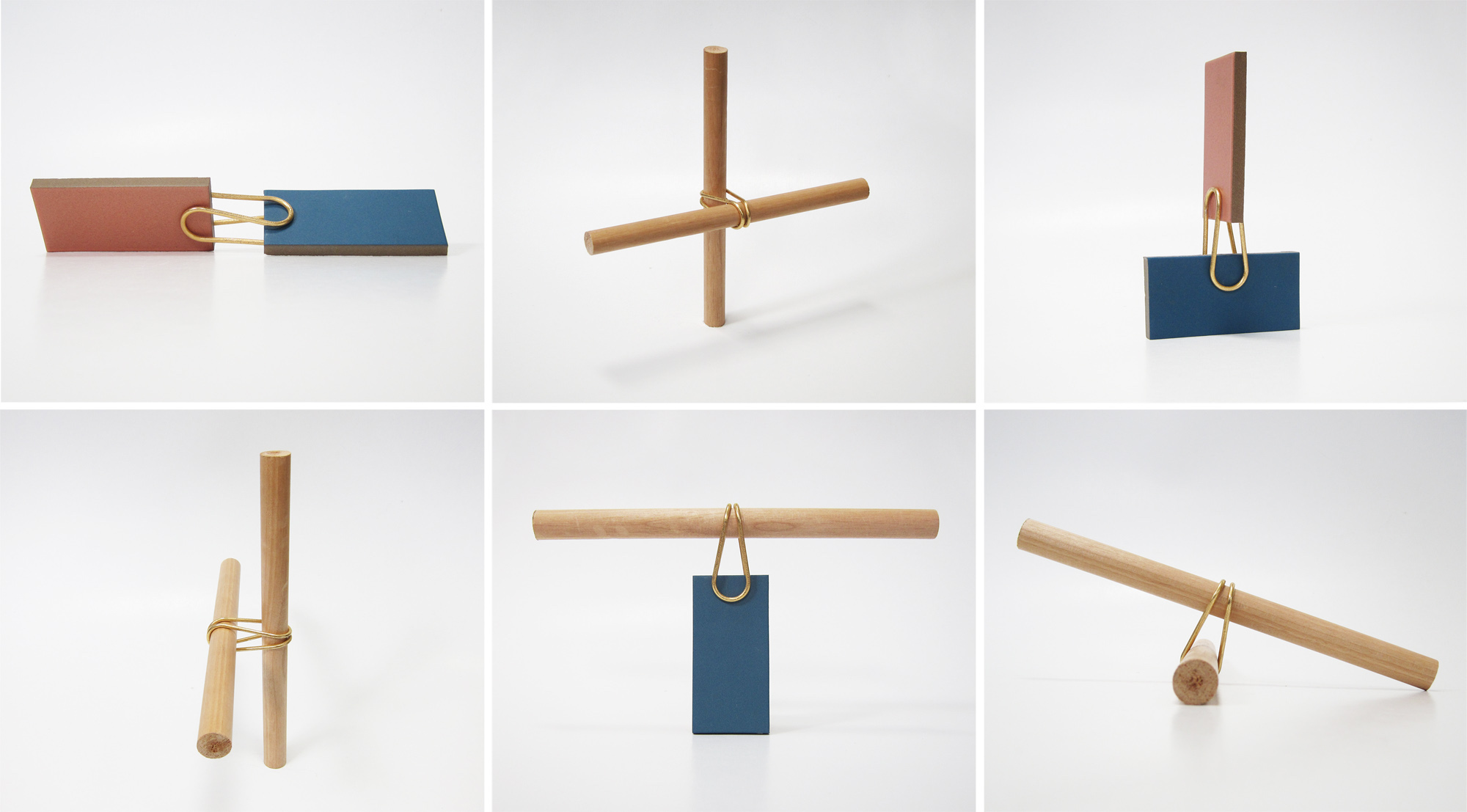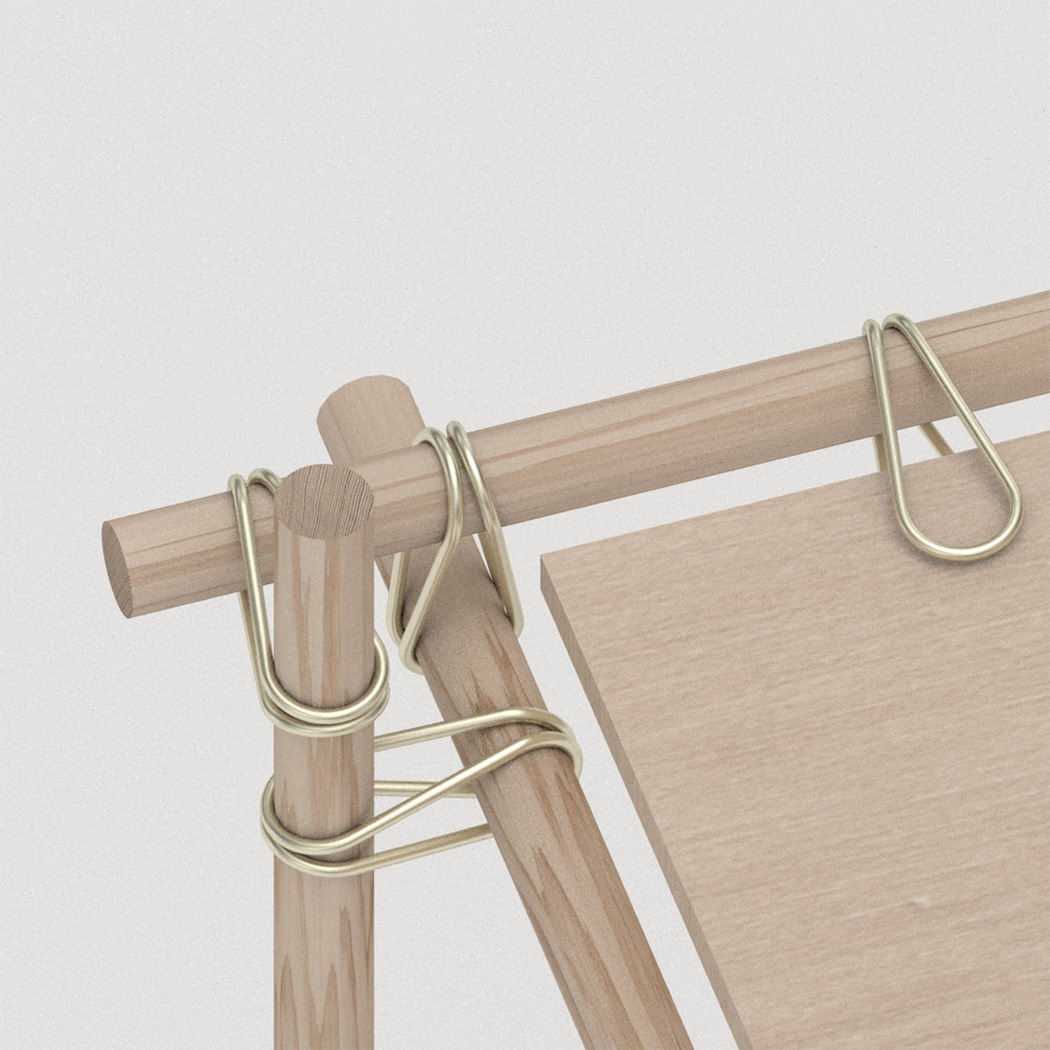 What are some of your favorite or the most evocative examples of craft and craftsmanship, whether related to your projects or independent of them? Does that craftwork influence your architecture?
SB: Aalto for sure. Also designers and artists like Carl Aubock, Max Lamb, Martin Puryear.
The splash images on your homepage are so evocative of the California light, landscape, and lifestyle. What are some of the leisure or down-time activities that you enjoy the most here?
MN: We appreciate living and working in California. We like driving around and seeing the changing landscape geographically, seasonally, and otherwise. We nerd out on the architecture around us. We like the beach–Sean surfs, while I read, walk, or beachcomb. We hope the photos on our website reflect all of that and convey how we experience California.