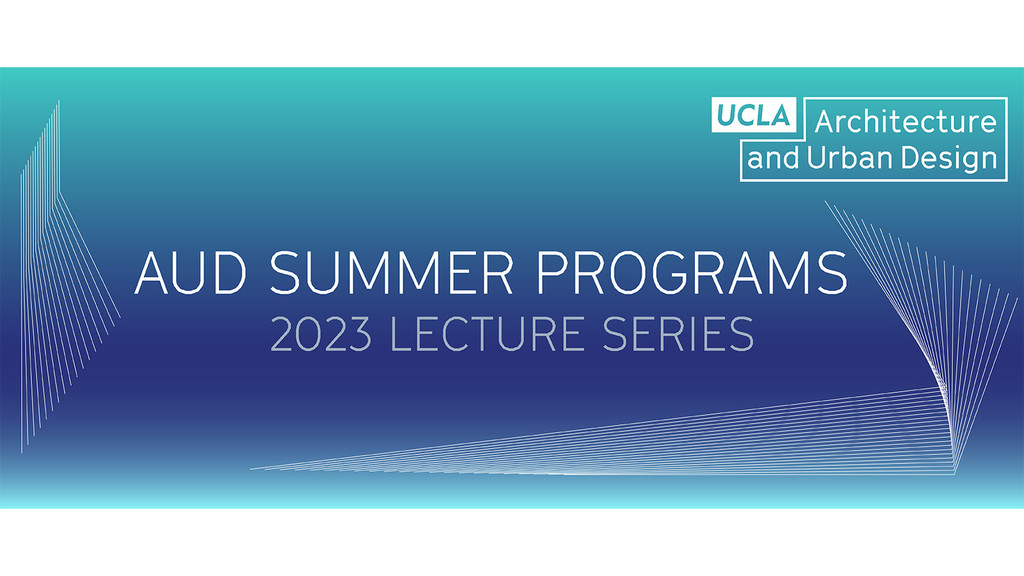 July 21, 2023, 12:30 PM
Friday, July 21, 12:30 pm, Perloff Hall/Decafe or Zoom
UCLA Architecture and Urban Design is pleased to host its two Summer Programs (JumpStart and TeenArch) and its Summer Lecture Series this July, with Sean Boyd and Mora Nabi, founding principals of Nabi Boyd, presenting on Friday, July 21. Join us in Perloff Decafe or via Zoom.
NABI BOYD is an architecture and design office based in Los Angeles and Santa Barbara, California. The practice continues in the California tradition of creative, contextual design that emphasizes a connection to the landscape and natural environment. They bring an obsession with design, craft and building, and tend toward thoughtful, simple, warm and light, but encourage the wild, playful and curious.
Mora Nabi was born in Kabul, Afghanistan and grew up in the San Francisco Bay Area. She holds a Masters of Architecture from UCLA AUD and Bachelor of Arts in Architecture from UC Berkeley. Mora previously worked in the offices of Gehry Partners and Ball-Nogues Studio. She is a licensed architect in the state of California.
Sean Boyd grew up in Carpinteria, California. He holds a Masters of Architecture from UCLA AUD and a Bachelor of Arts in English Literature from UC Berkeley. Sean previously worked in the office of Greg Lynn FORM and Sander Architects.