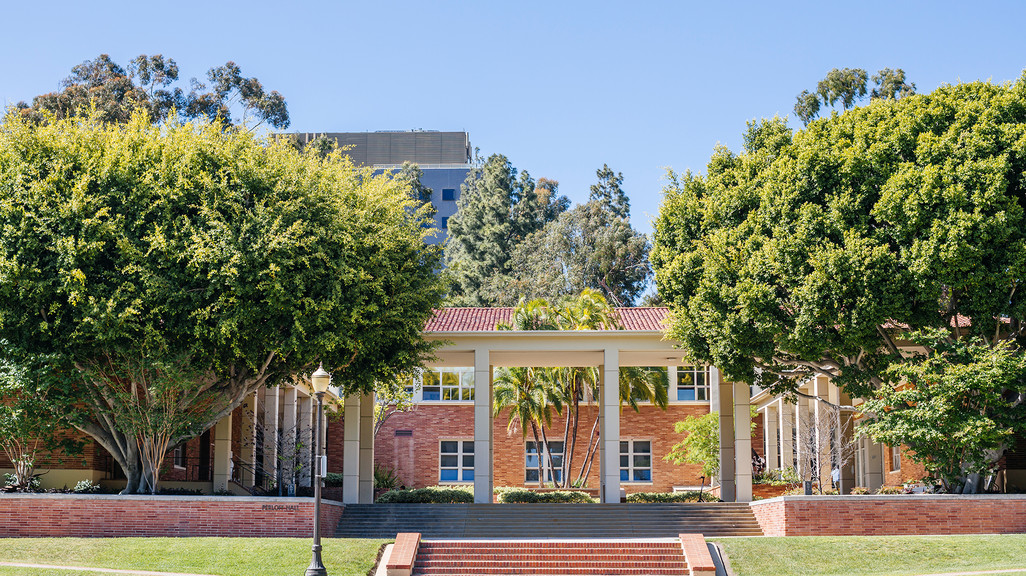 We are pleased to welcome new faculty for the 2020-21 academic year and celebrate two new additions to our senate facculty.
Kutan Ayata joins the Department of Architecture and Urban Design as an associate professor. Prior to joining the UCLA AUD Faculty, he was a full-time faculty at University of Pennsylvania. His other previous teaching appointments include positions at Pratt Institute, Cornell University and Columbia University. He received his Masters of Architecture from Princeton University in 2004 and his Bachelor of Fine Arts in Architecture from Massachusetts College of Art in 1999. He founded Young & Ayata with Michael Young in 2008. The award-winning architectural design practice, based in New York City and Los Angeles, is dedicated to speculations on the aesthetics of the near future. Both principals teach and view the academic domain as crucial to the continual development of architectural ideas, particularly emergent trajectories in architectural representation.
Ayala Levin joins the Department of Architecture and Urban Design as an associate professor on October 1, 2020. Levin is an architectural historian specializing in architectural and urban planning international aid in postcolonial African states. She is researching the export of Israeli architectural and planning models to Sierra Leone, Nigeria, and Ethiopia in the 1960s-1970s, and co-editing the Aggregate book project Systems and the South. Her publications appeared in the Journal of the Society of Architectural Historians, Architecture beyond Europe, Planning Perspectives, and Journal of Architecture, among others. Levin received her PhD from Columbia University. She was a fellow at the Princeton-Mellon Initiative in Architecture, Urbanism and the Humanities and taught at Northwestern University, Columbia University and Pratt Institute.
Georgina Huljich joins the Department of Architecture and Urban Design's senate faculty as an associate professor. Huljich is an alumni of the M.Arch.I program, having graduated with distinction in 2003. She has been a Visiting Professor at Yale, UPenn, UC Berkeley, TIT in Tokyo and Di Tella University in Buenos Aires. Huljich has been a member of the Board at UCLA's Center for the Art of Performance since 2015 and has served on national juries for the Rome Prize and AIA Awards. She is the recipient of many awards, the most notable being the prestigious US Artists Fellowship in 2013, an endowment that recognizes America's most accomplished and innovative artists. Huljich is director of P-A-T-T-E-R-N-S, together with Marcelo Spina. P-A-T-T-E-R-N-S has gained international recognition as one of the most intriguing and progressive firms working in architecture today, with completed projects in the U.S., South America and Asia. Their work has been exhibited worldwide, most notably at the Venice Biennale in Italy, The Chicago Biennial, the Art Institute of Chicago, The San Francisco MOMA, and The Vienna MAK Museum, where it is also part of the permanent collections. Huljich has previously worked for the Guggenheim Museum, the architectural firm Dean/Wolf architects in New York, and as a project designer at Morphosis Architects in Los Angeles. She was the 2005-06 Maybeck Fellow at UC Berkeley.
Cristóbal Amunátegui has been confirmed as an assistant professor in the Department of Architecture and Urban Design. Amunátegui's work in architectural history centers on the history of eighteenth- and nineteenth-century European architecture, with a focus on buildings produced in France between the Second Empire and the early Third Republic. In his research he examines the relationship of buildings, crowds, and their corresponding figures of investment and association. His work seeks architecture's intersections with the visual arts, literature, science, and technology, inscribing buildings in the wider nineteenth-century pursuit of absolutes. Articles about his research as well as on contemporary architectural issues have appeared in journals and essay collections in the U.S., Latin America and Europe. In 2011 Amunátegui co-founded the office Amunátegui Valdés, which comprises the architectural work he and Alejandro Valdes have developed since 2000. The first monograph of their work was published in 2017. He received a Ph.D. in Architectural History and Theory at Princeton University School of Architecture; an MS.ADD at Columbia University Graduate School of Architecture, Planning, and Preservation; and a B.Arch. at Pontificia Universidad Católica de Chile.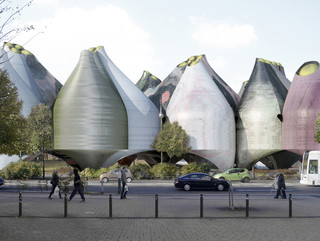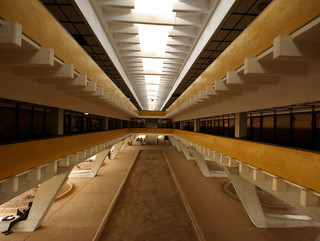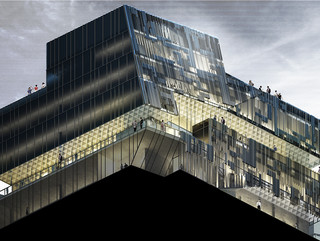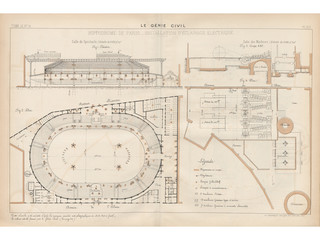 Young & Ayata, Vessel Collective Bauhaus Museum⁠

Eliezer Schreiber for Egboramy, Obafemi Awolowo University (formerly the University of Ife), Nigeria Faculty of Sciences (c. 1975), contemporary view, photograph by Ayala Levin Faculty of Sciences (c. 1975), contemporary view, photograph by Ayala Levin⁠

Georgina Huljich, A4H Office building, Glendale, CA⁠⠀

Cristobal Amunategui, Electric Lighting at the Hippodrome de l'Alma, Le Génie Civil (1881)