Student Work
M.S. AUD
Deeksha Harish, Yilan Huang, and Jiaqi Kang's "VIA" (MSAUD Entertainment Studio, 2023)
"VIA"
Work by Deeksha Harish, Yilan Huang, and Jiaqi Kang (MSAUD '23)
Completed for 2023 MSAUD/IDEAS Entertainment Advanced Topics Studio "The Gateway" (Liam Denhamer, Natasha Sandmeier)
"VIA" follows a nomadic tribe that merges with nature, its tribe members each adorned with an enigmatic wearable device worn like a hat. Follow their journey in the short film below.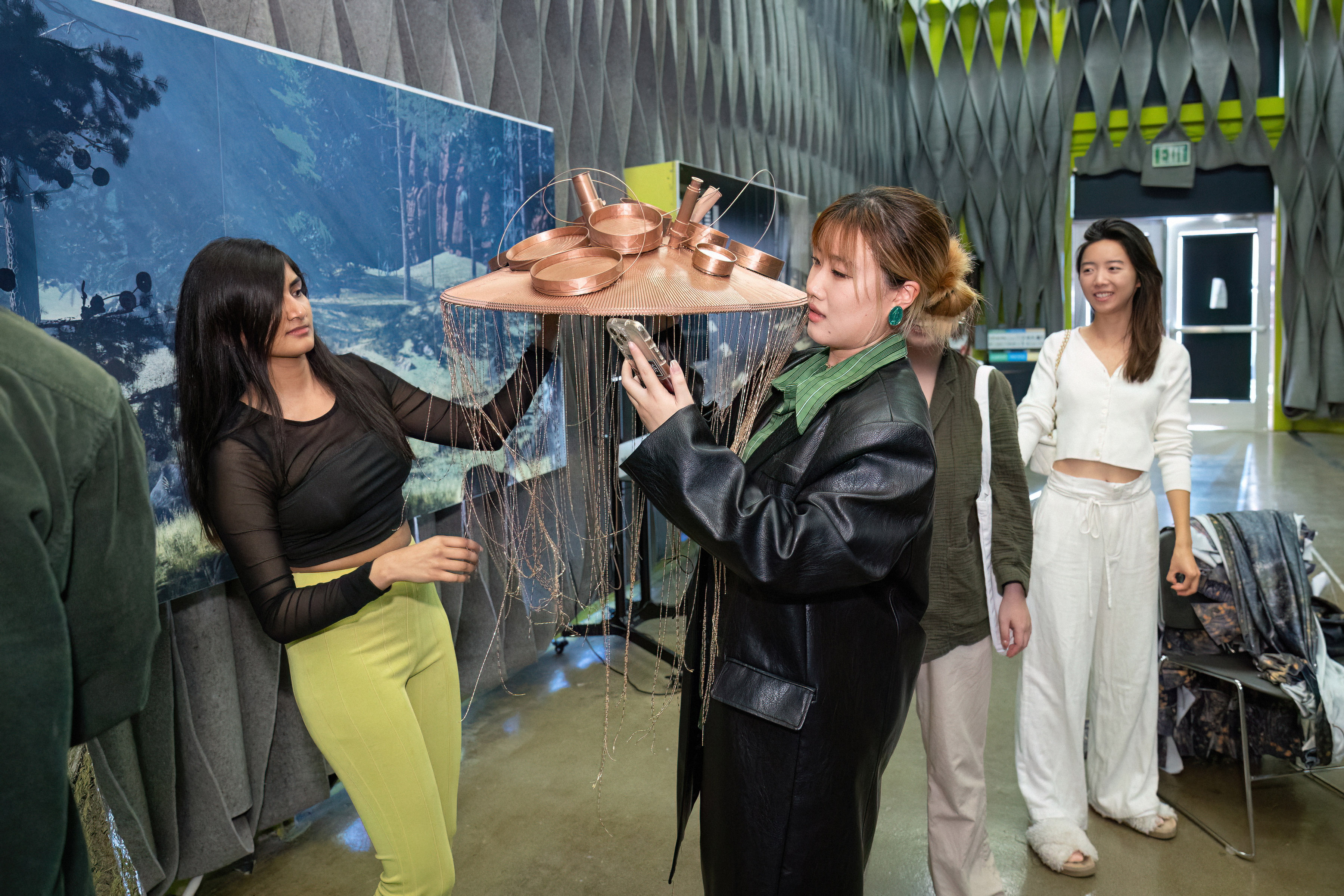 The MSAUD/IDEAS Entertainment Studio is one of four studios in AUD's MSAUD program. In a world evermore organized by images, pixels, and data, the IDEAS Entertainment studio is uniquely positioned to provide a platform for architects to design and shape the environments, as well as the audiences, of our near future. Architecture traditionally privileges form over image, yet our world increasingly operates in reverse. The Entertainment Studio situates itself at the crosshairs of that reality, exploring what it means to work and learn as an architect today in a world filled with (and often, consumed by) the tools, techniques, and instincts of animators, filmmakers, and storytellers as well as their audiences. We build worlds and narratives that align space and form with image and technology, in order to transform the role of the architect in a massively mediated world – and discipline. Along the way, we transgress the authentic with the fantastical, the real with the fictional, in order to design, describe, and broadcast the worlds of tomorrow. And we take full advantage of our setting in Los Angeles, where entertainment, industry, innovation, and design percolate and cross-pollinate, suggesting tomorrow's new directions.