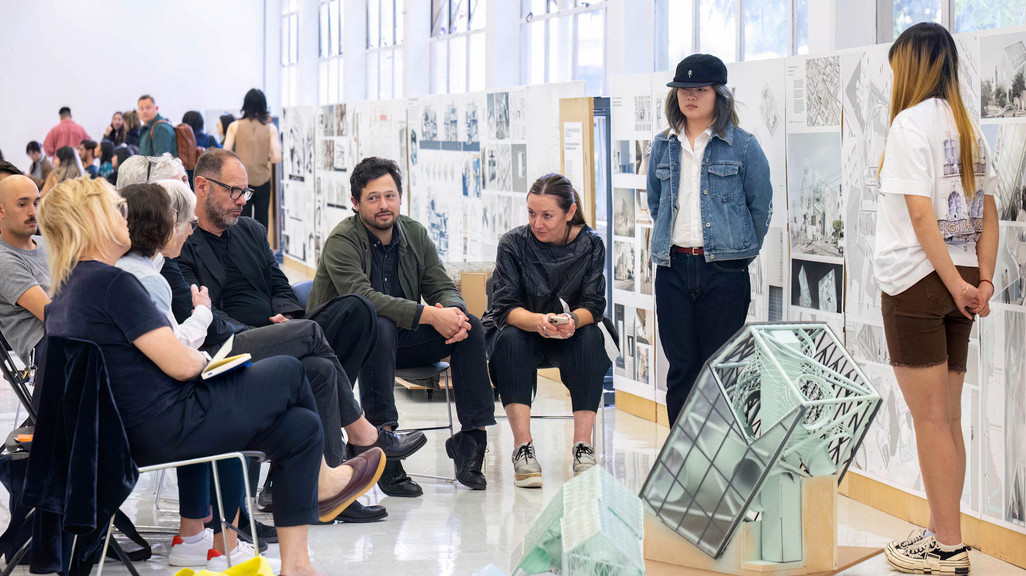 On Monday, June 12 and Tuesday, June 13, UCLA Architecture and Urban Design celebrated Rumble 2023, the 15th edition of AUD's year-end exhibition. Rumble enfolds year-end reviews within an interactive installation that occupies nearly every space of Perloff Hall. This year, we welcomed over 60 guest jurors to Perloff Hall to observe, critique, and debate the projects and research produced by AUD's 260 students during the 2022-2023 academic year.
Rumble frames AUD's work as a shapshot of architecture and design at this particular moment in time, and as terrain for the exploration of what's to come. Below is a journey through some of Rumble 2023's highlights.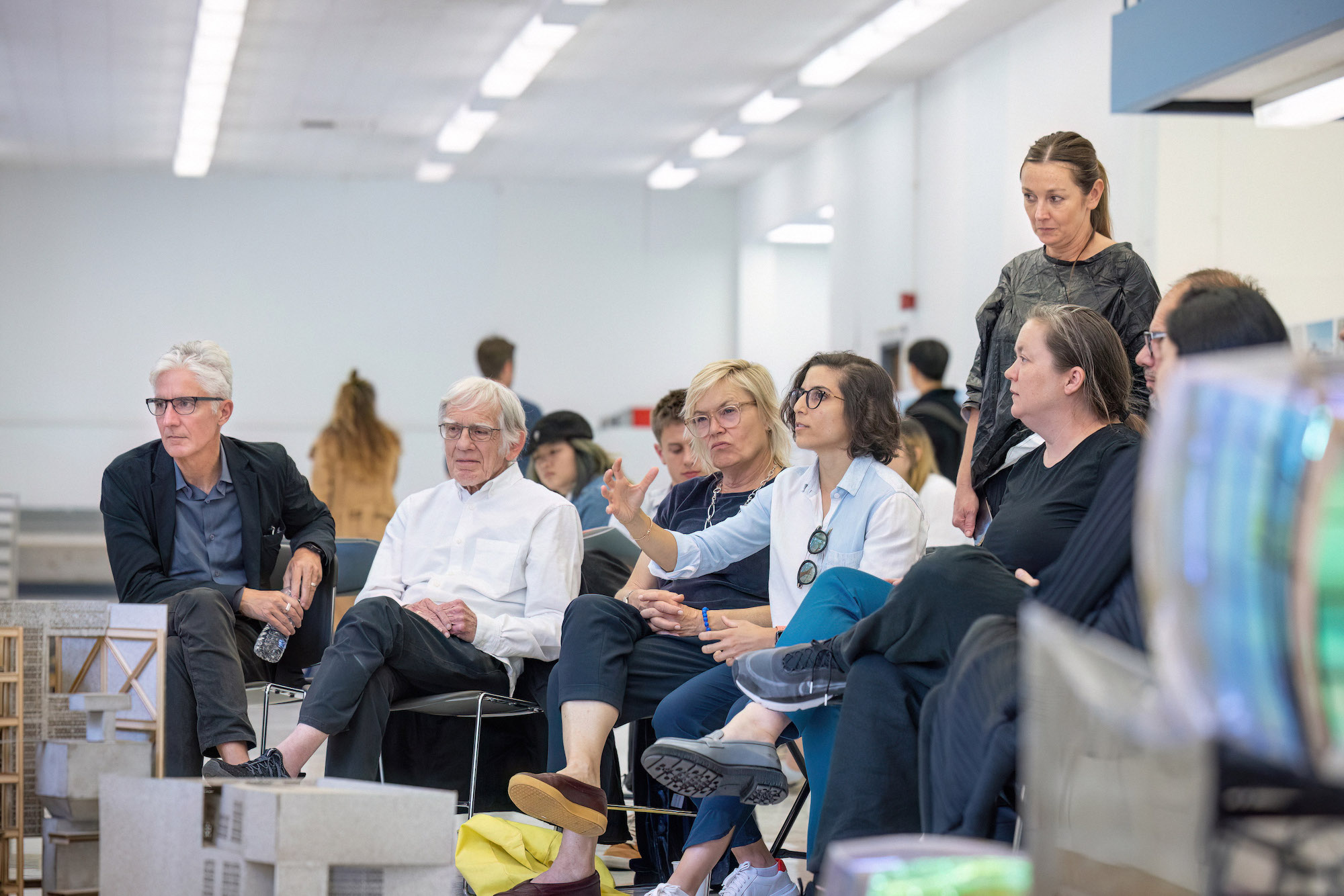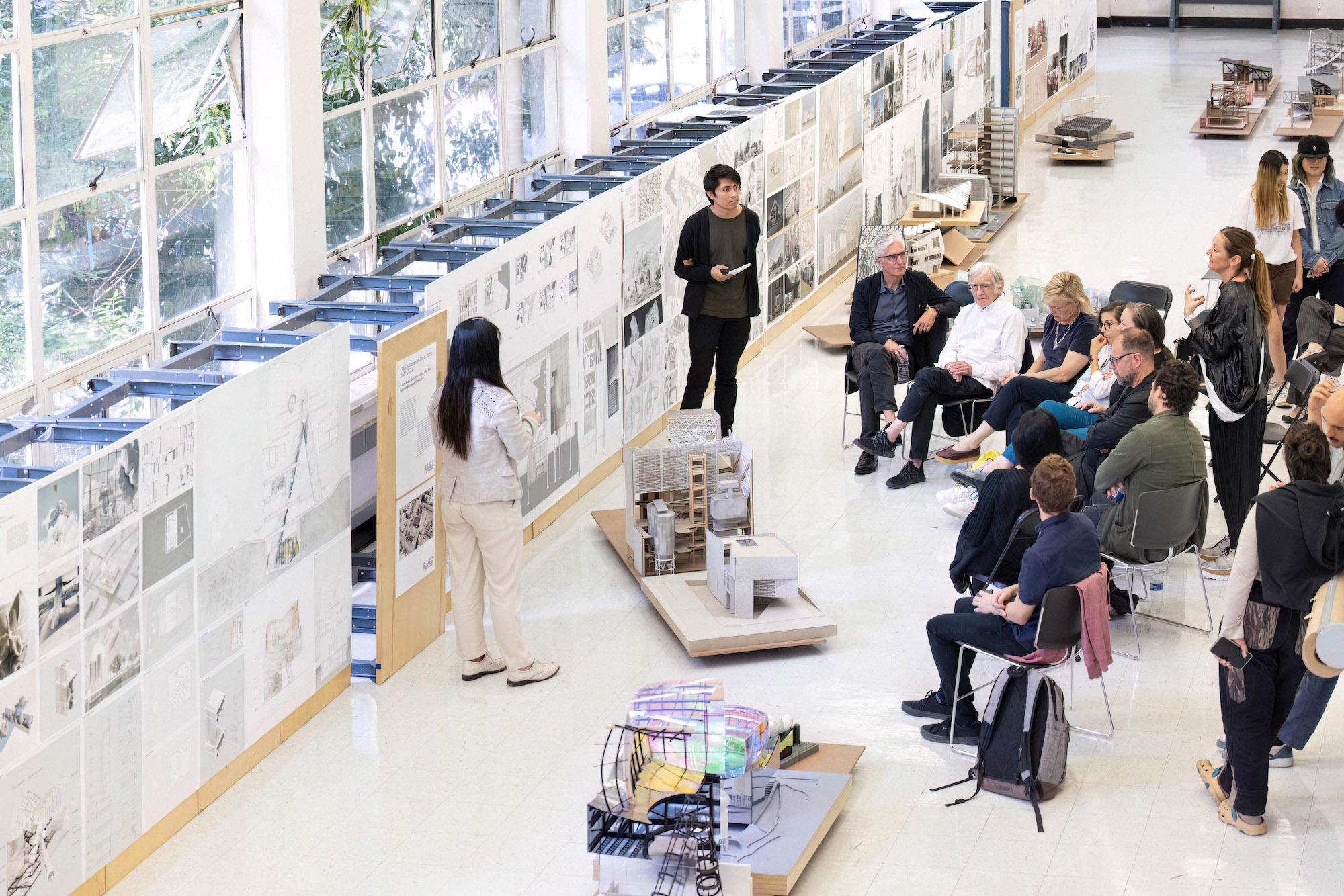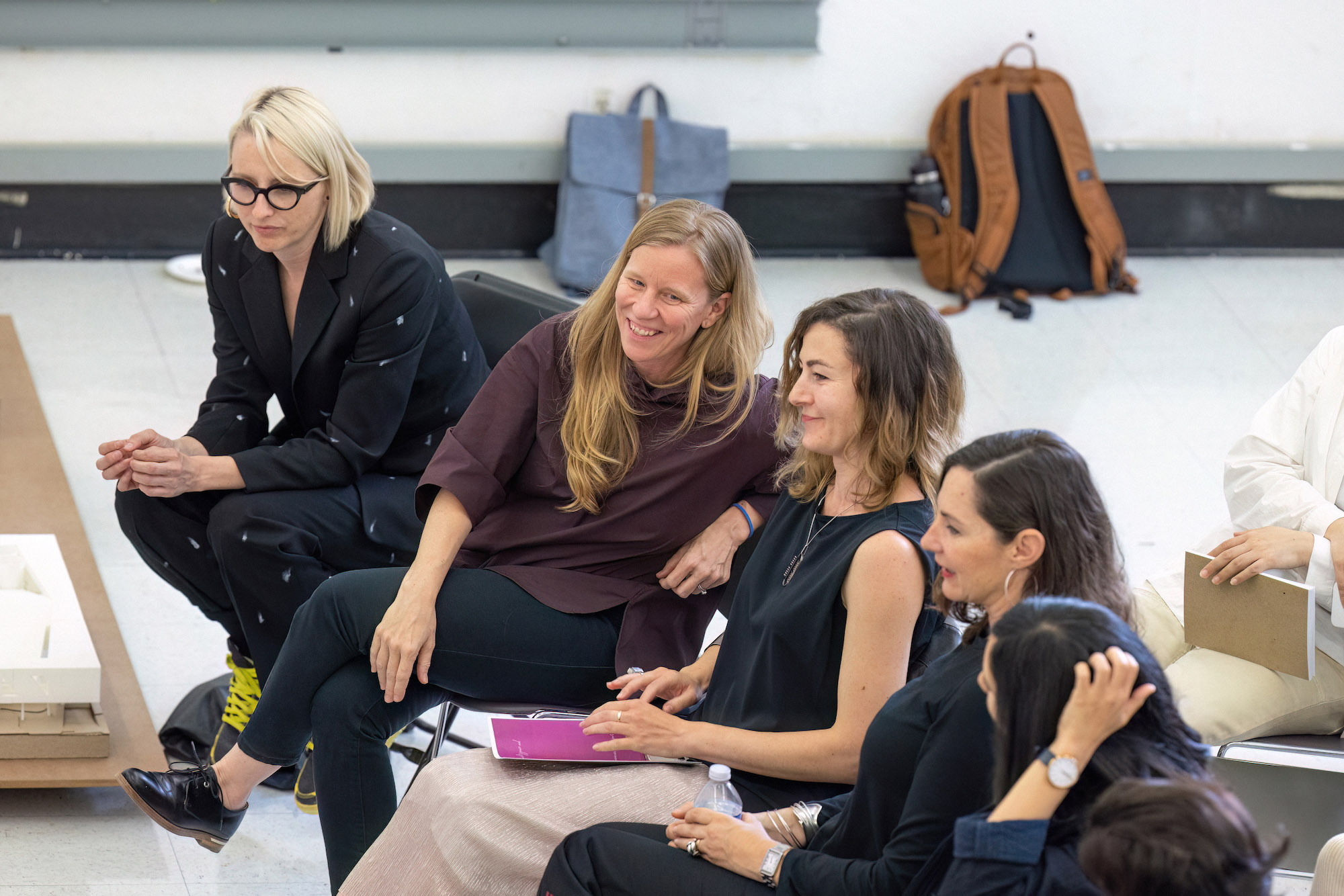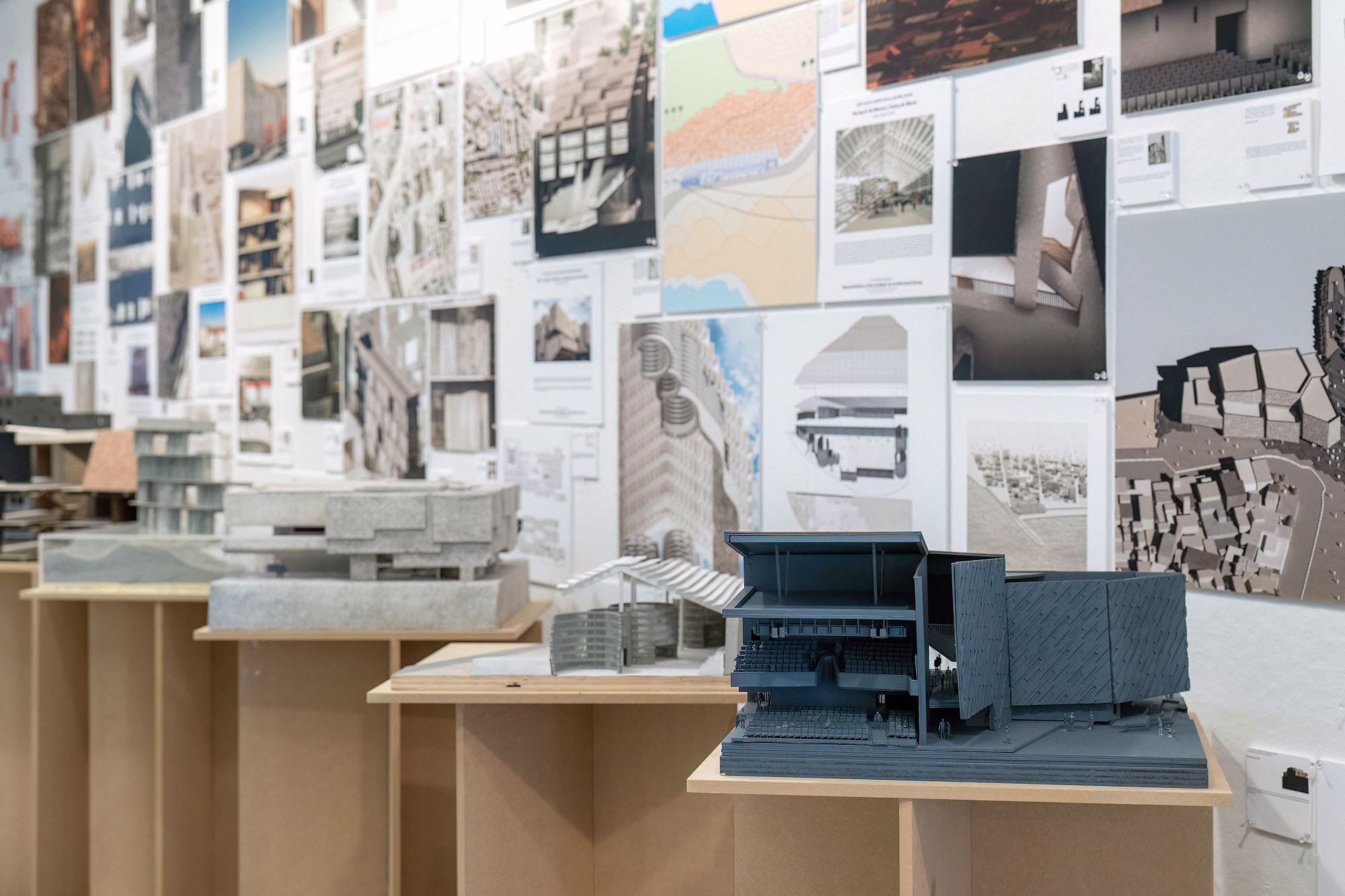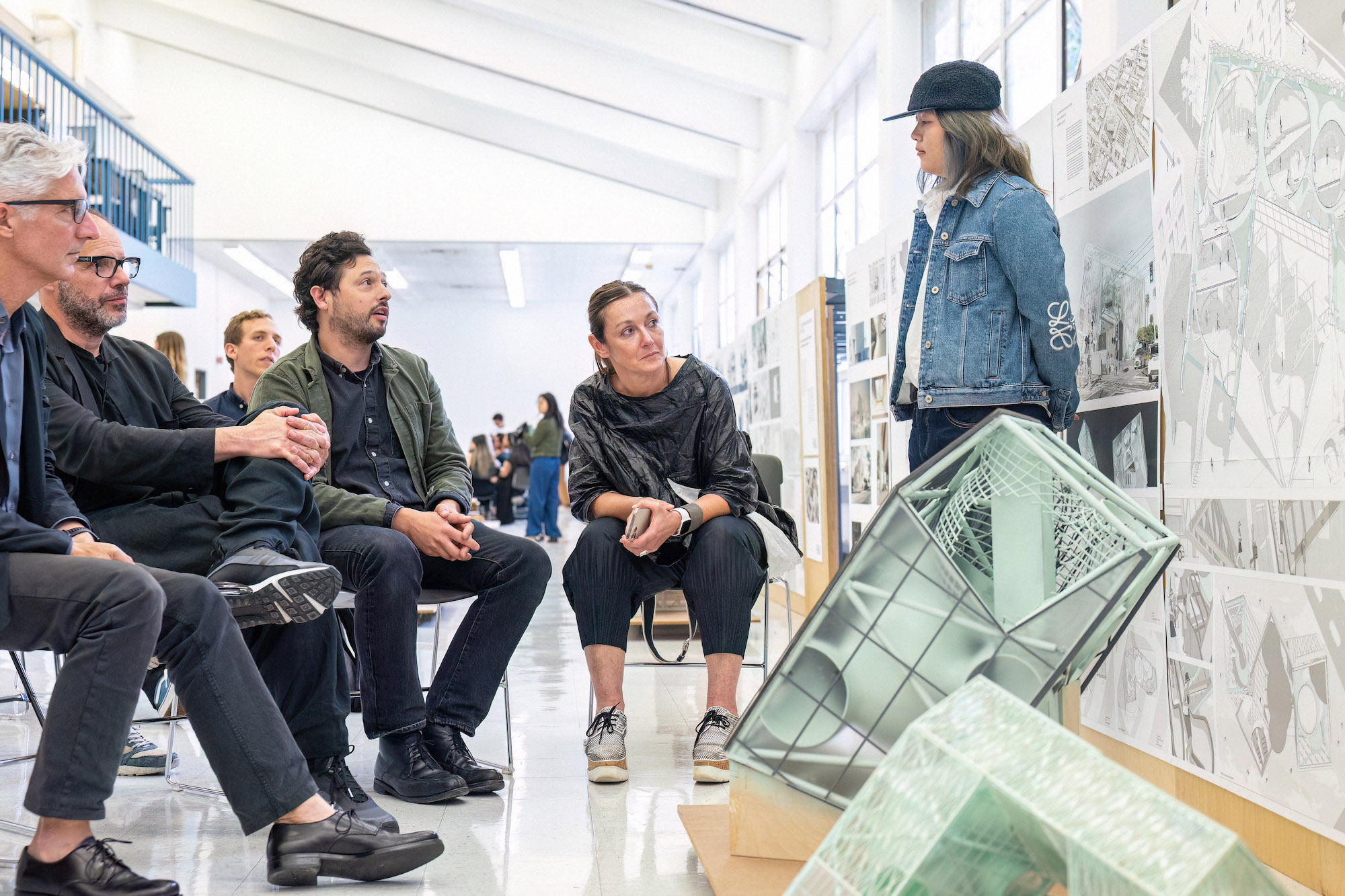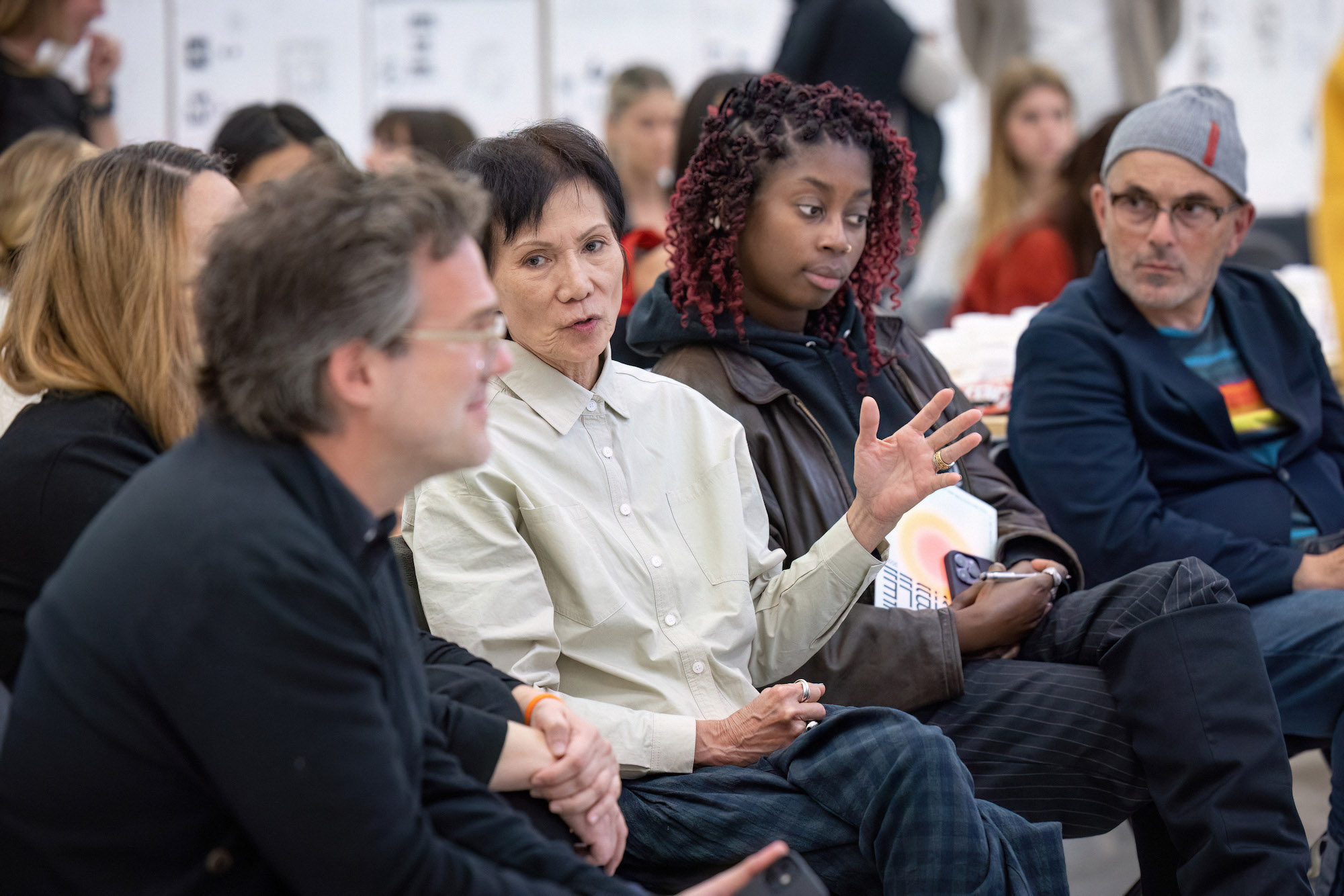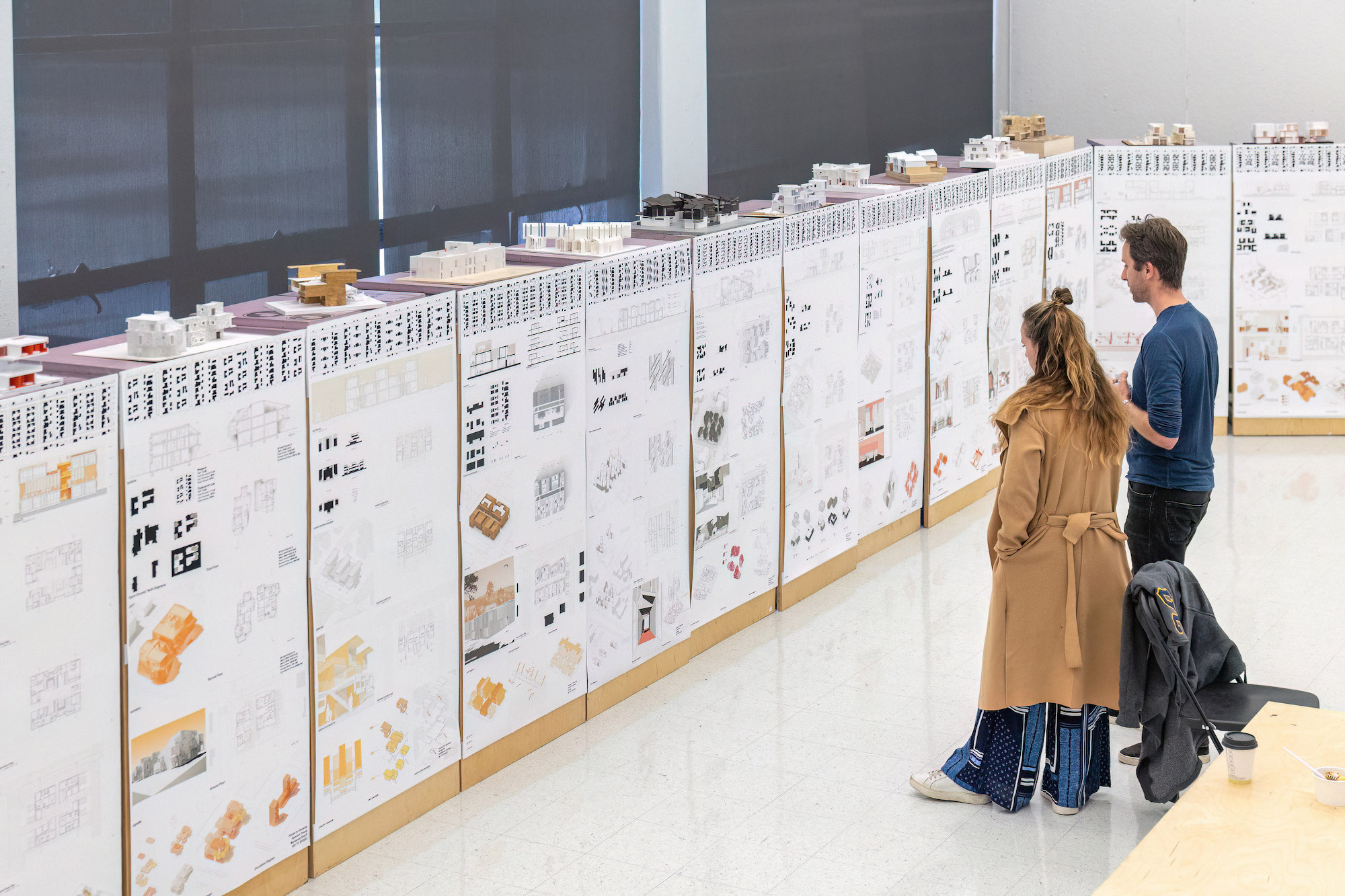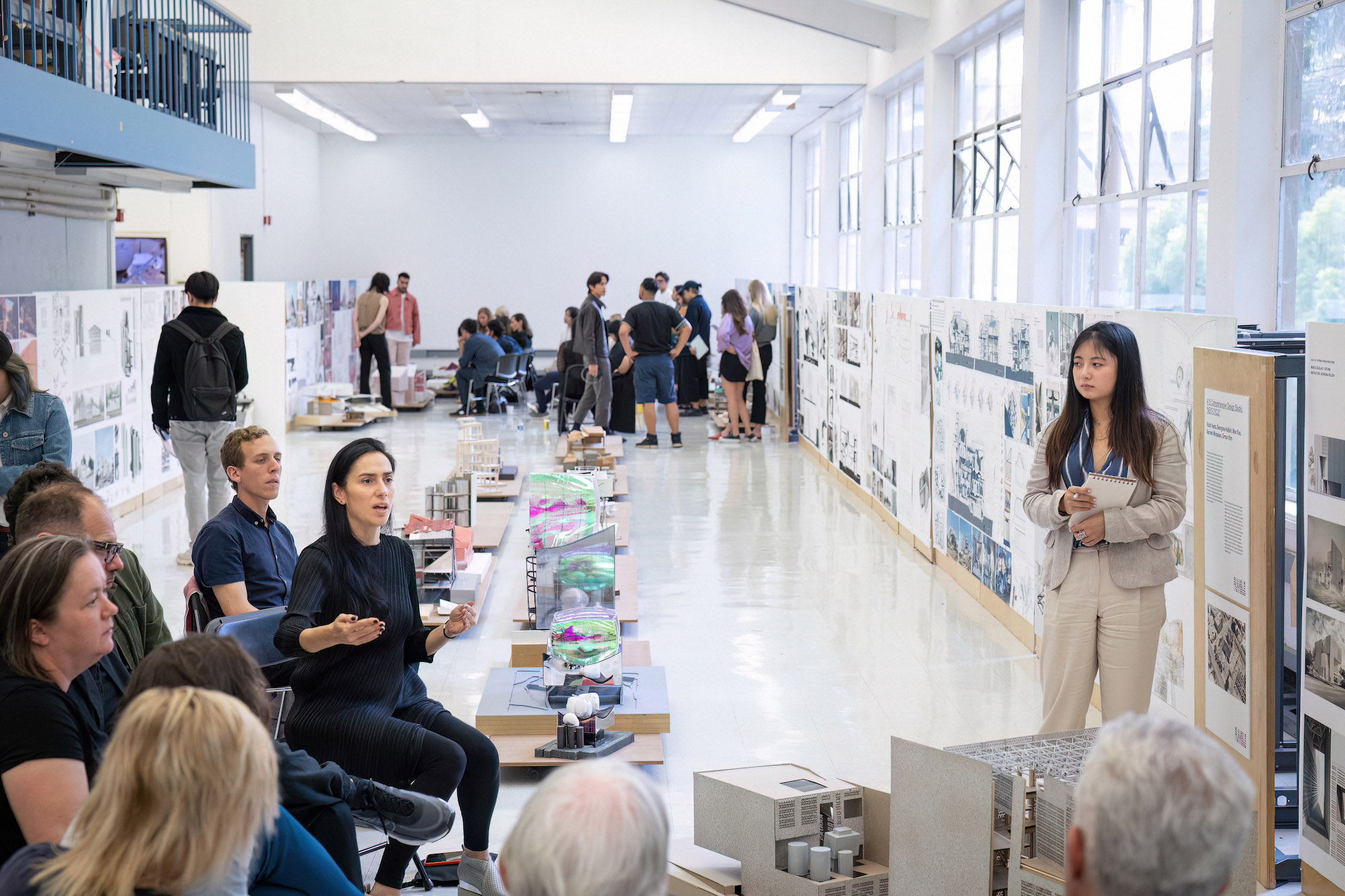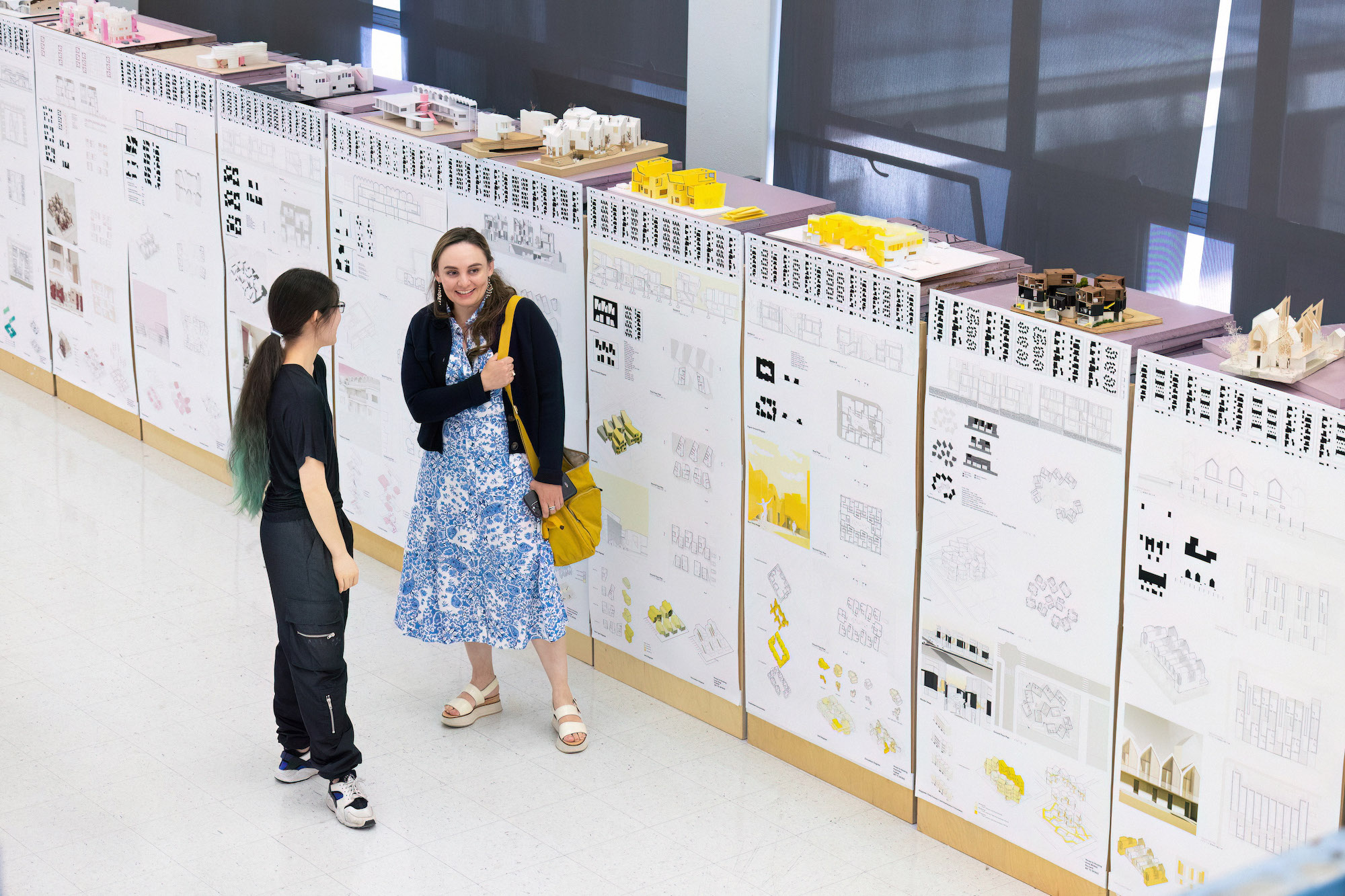 Fit for the Future: 3D Printed Sustainable Building Skins (Julia Koerner)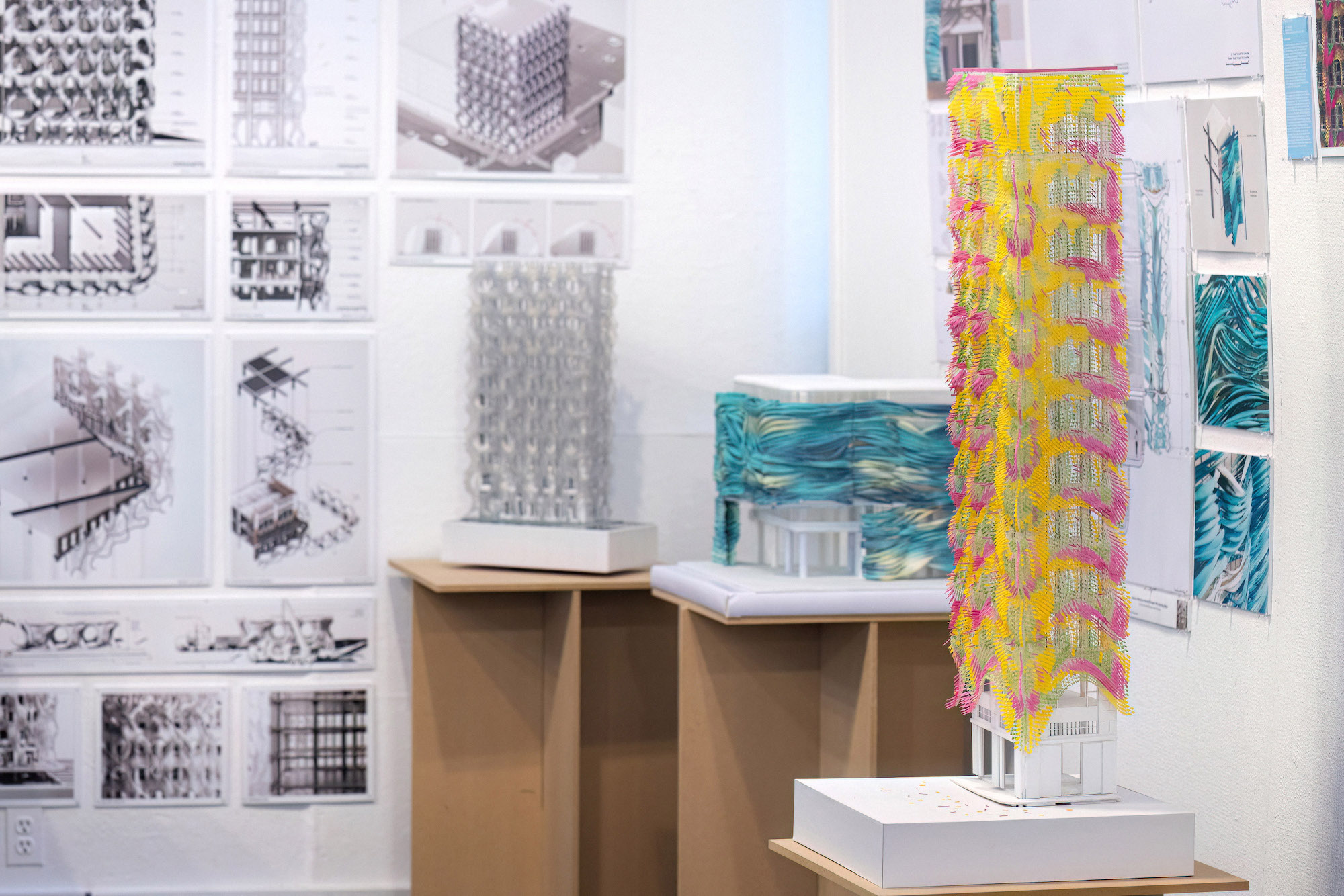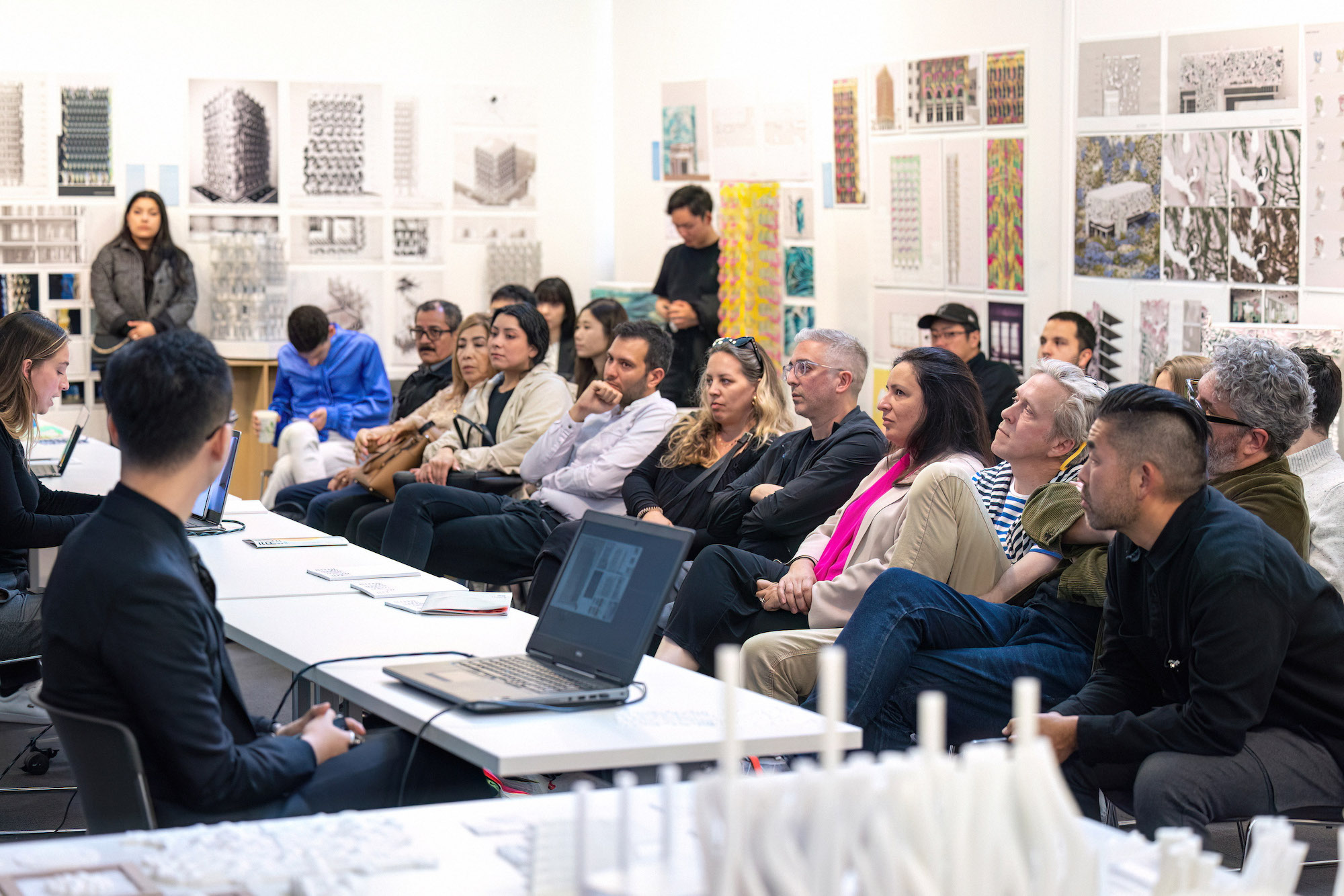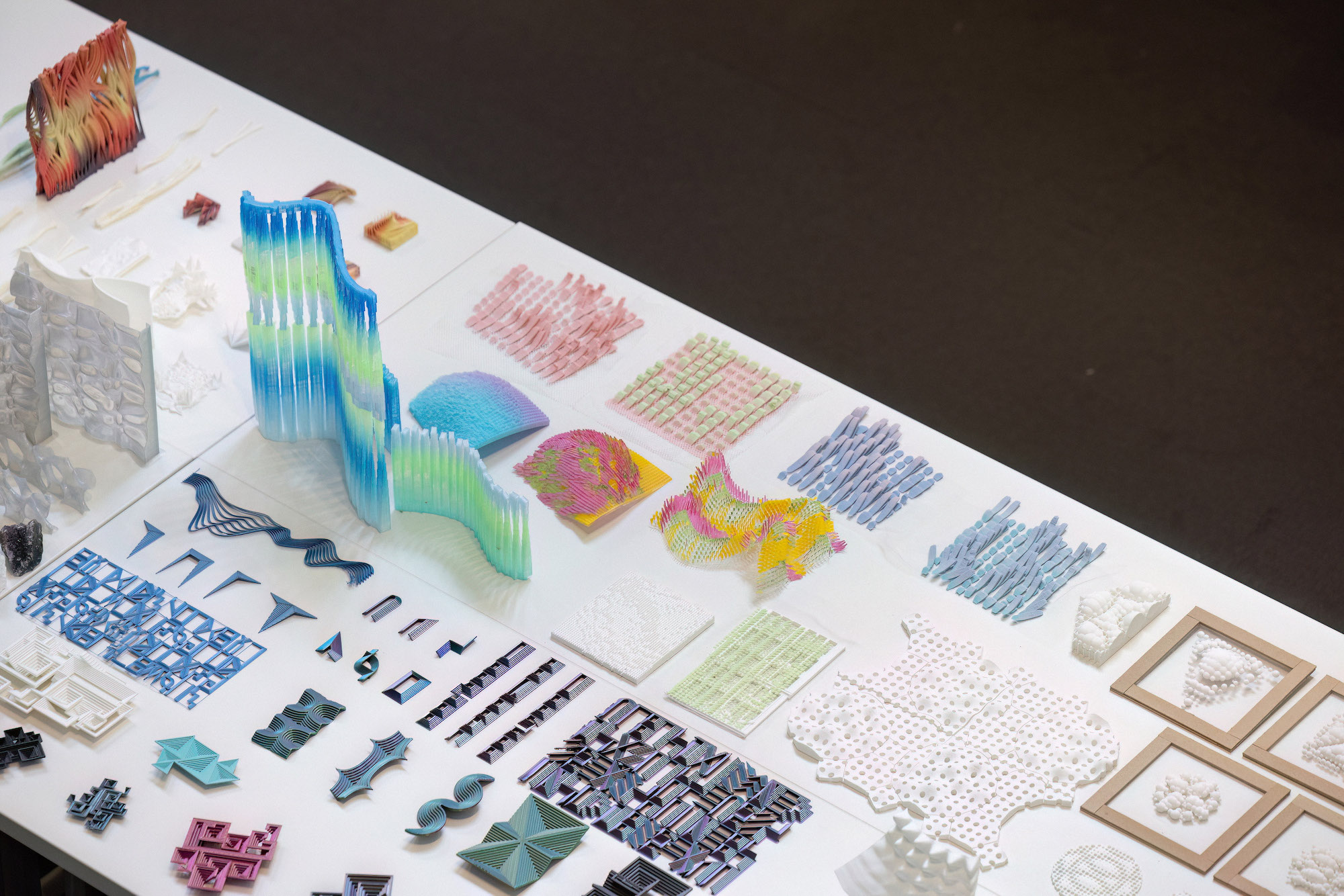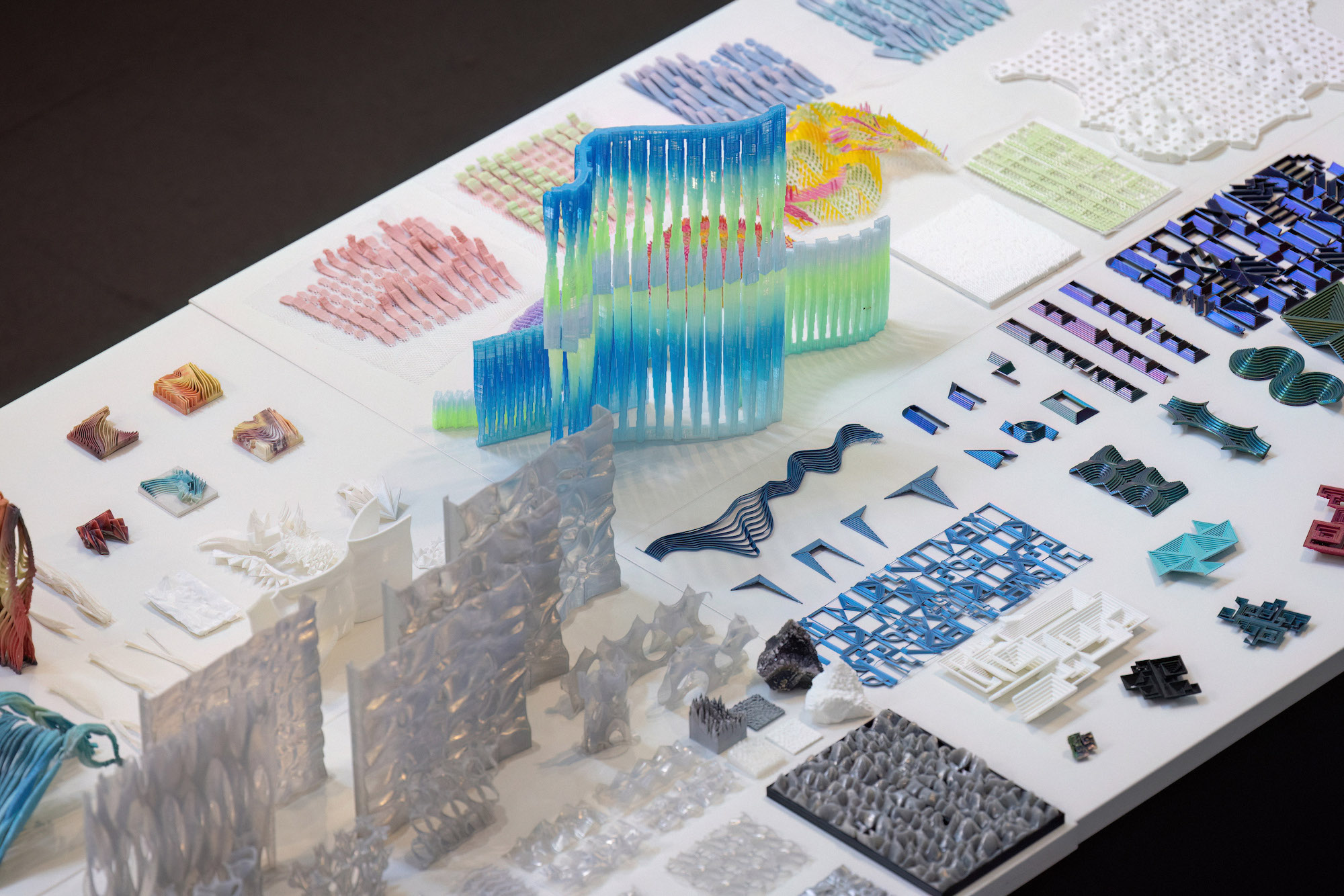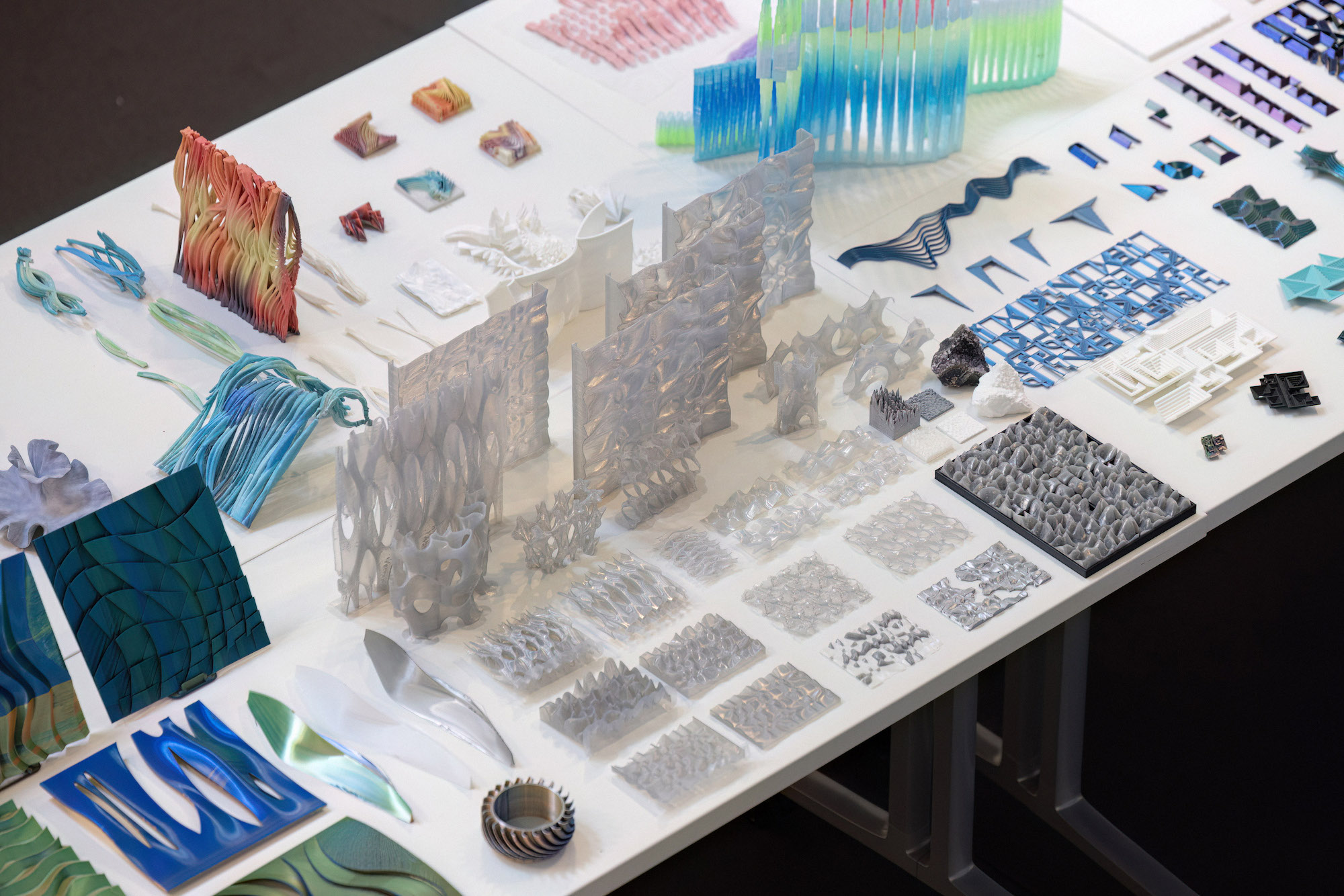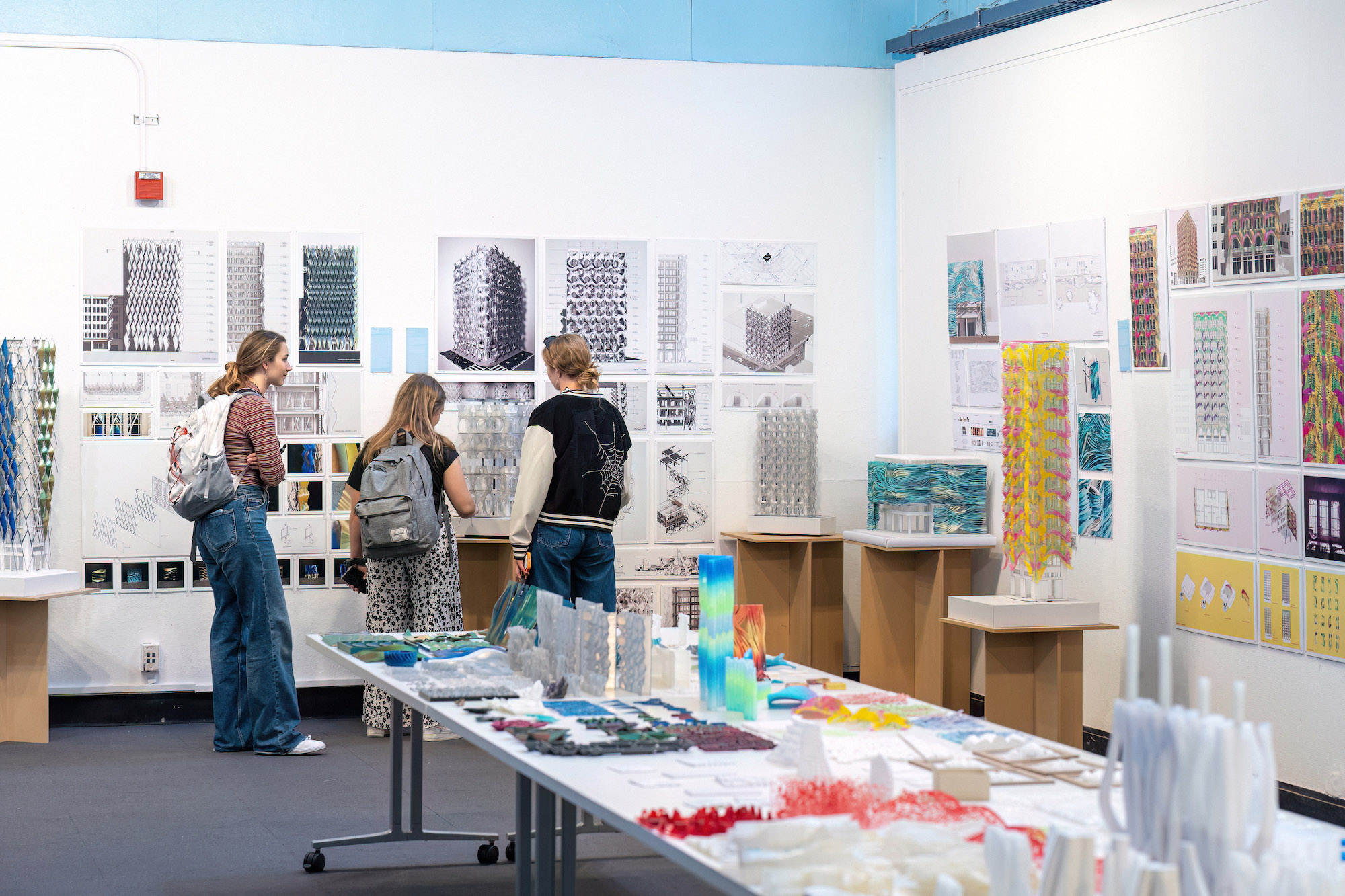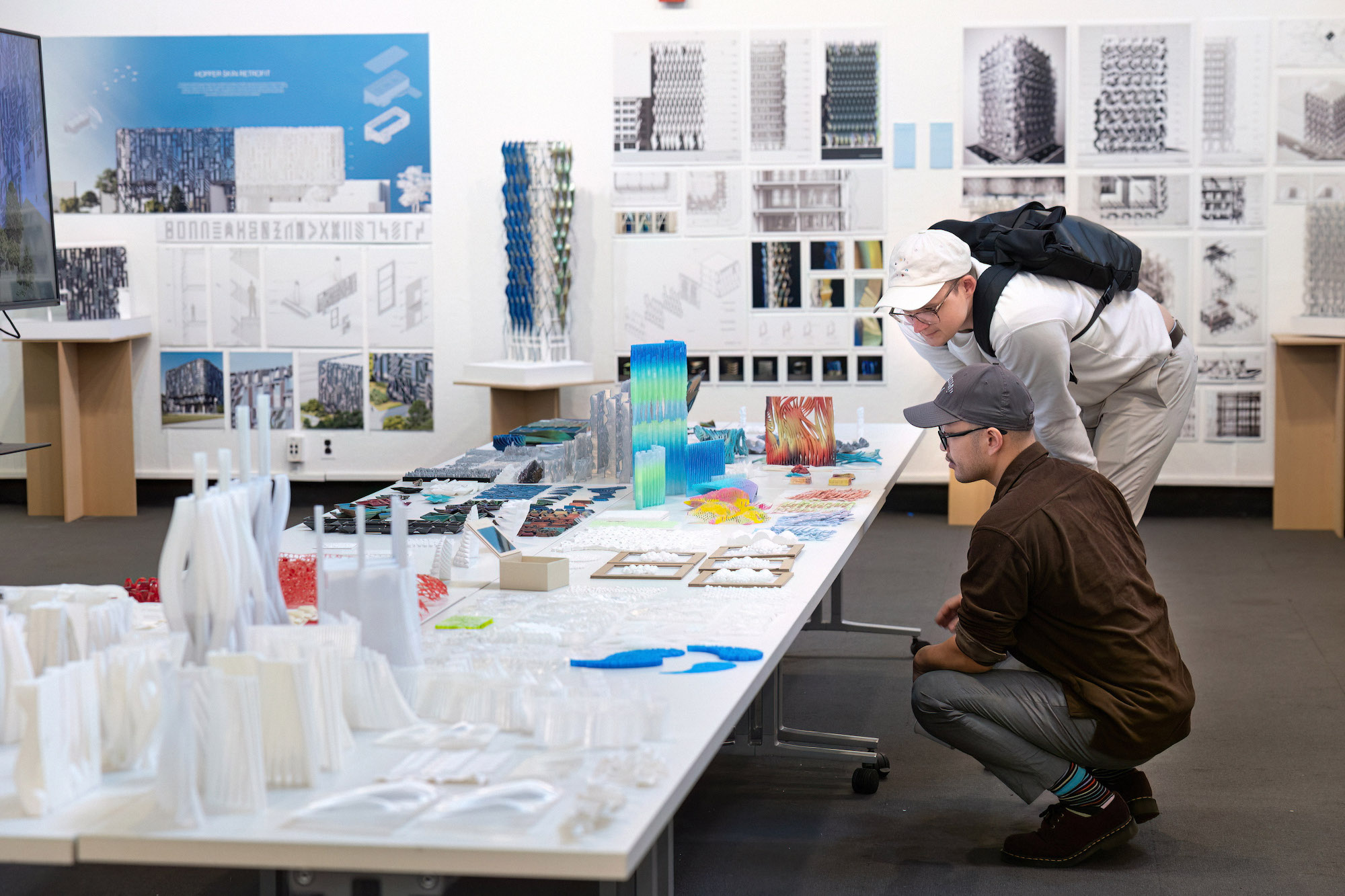 Greg Lynn's Research Studio: Housing for Ontario, California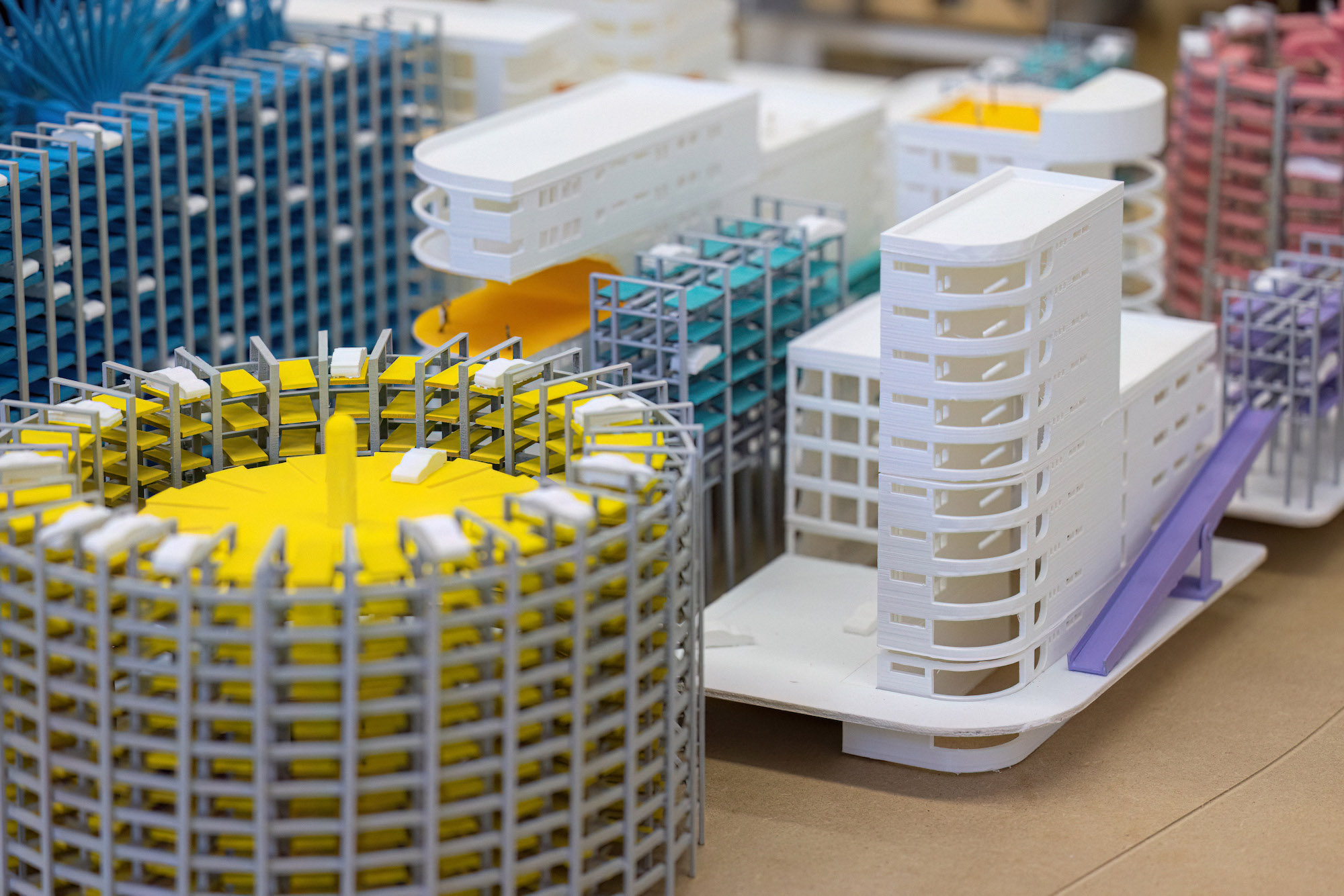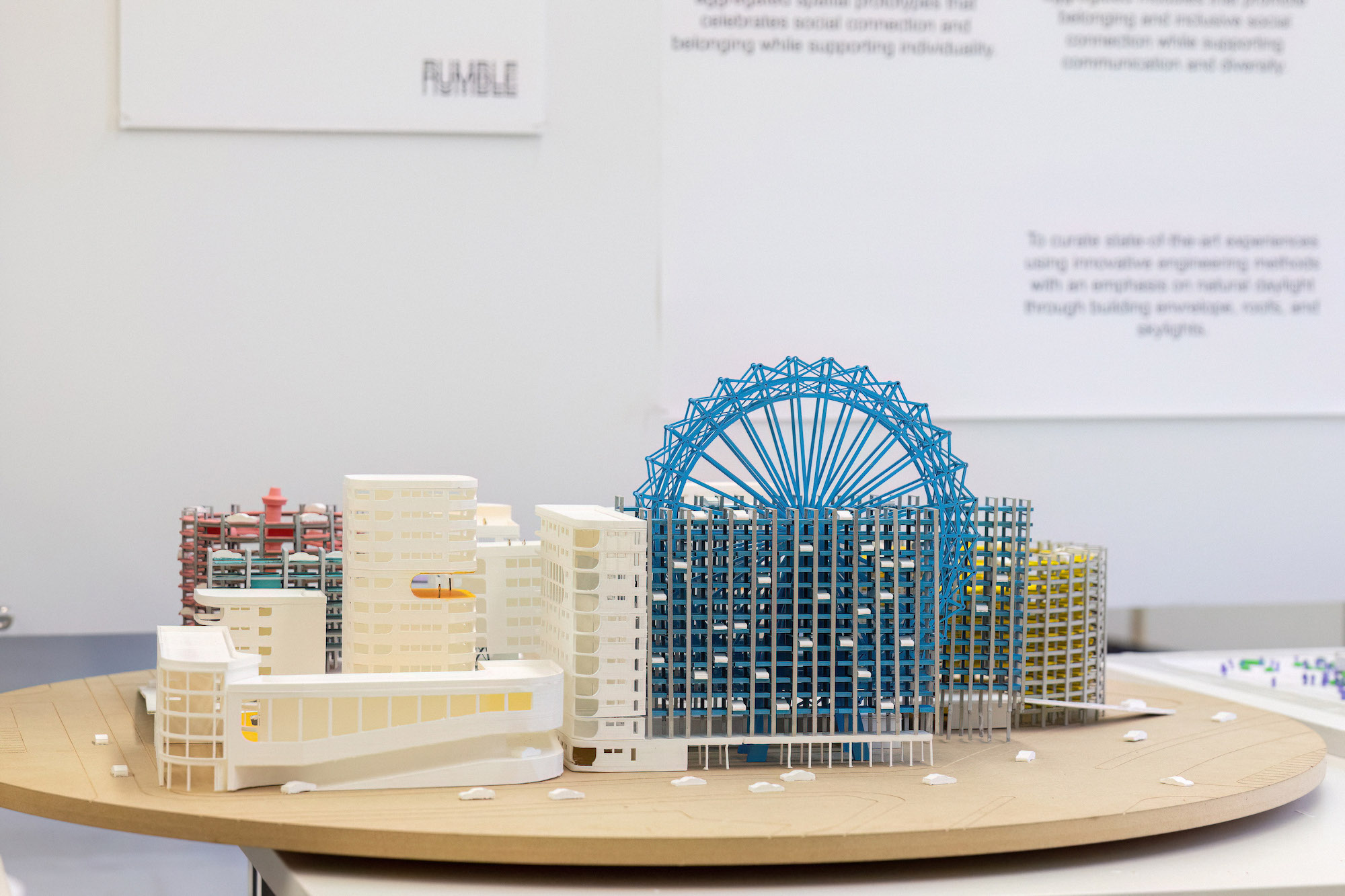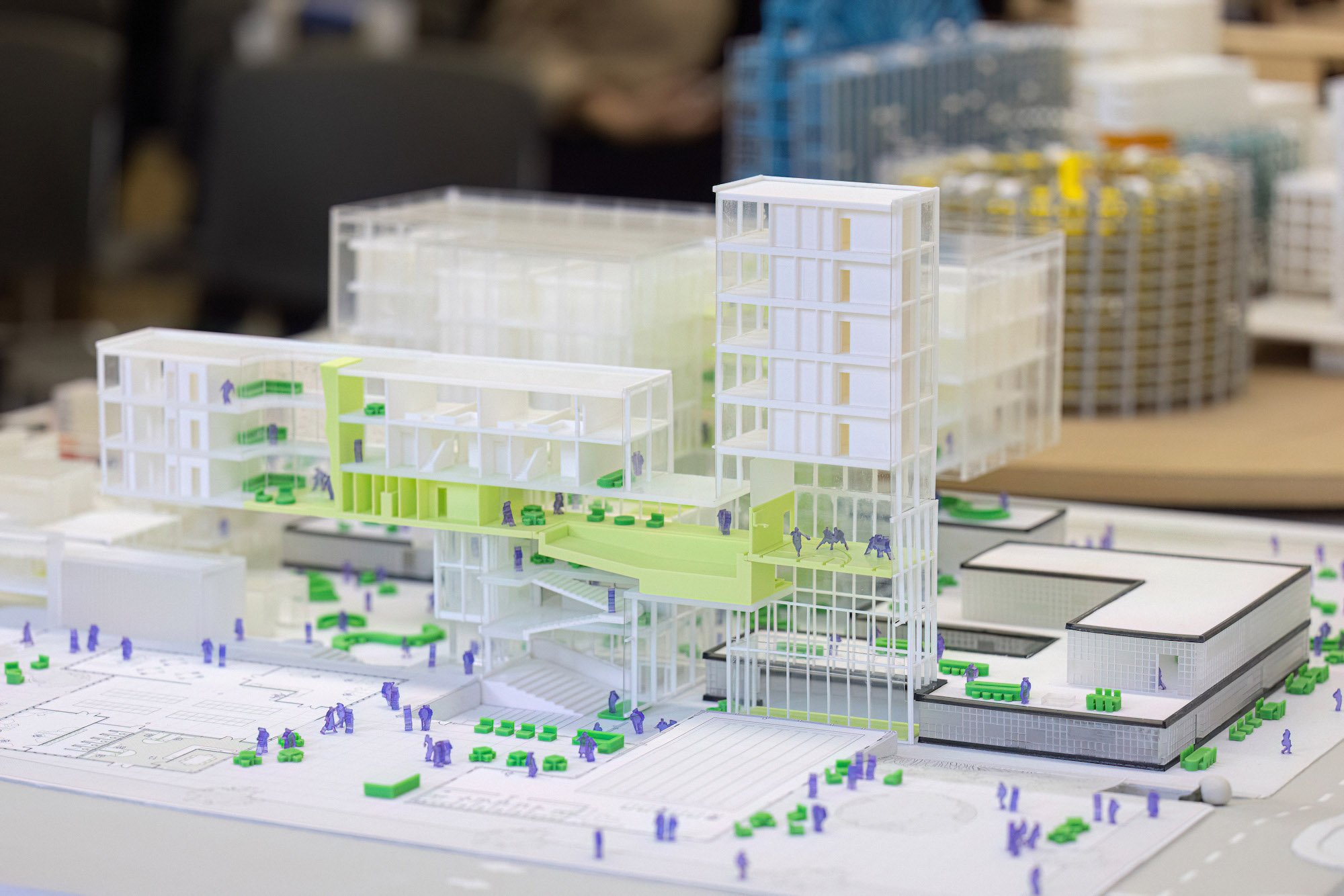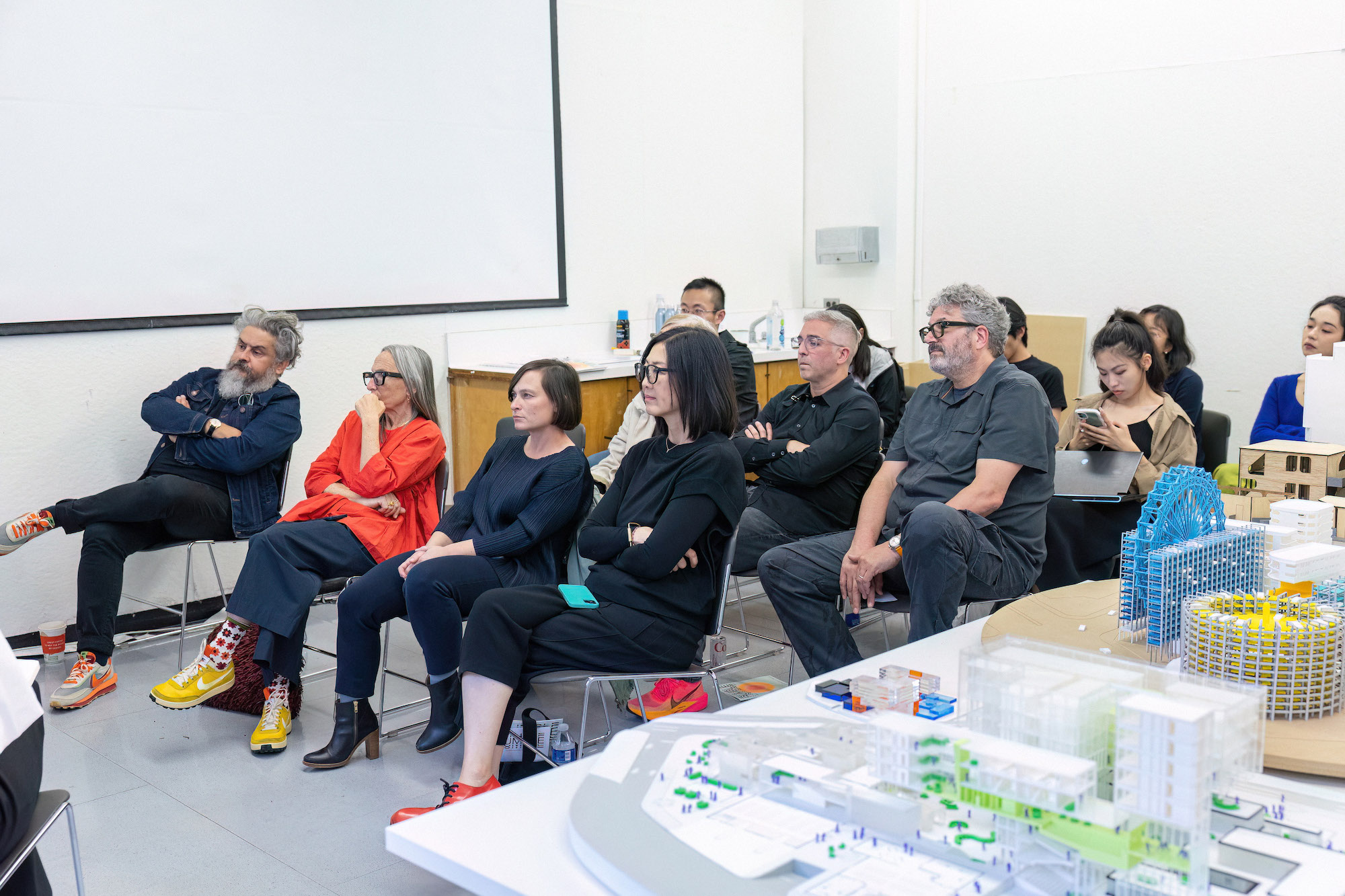 IDEAS IDEO Studio (Matt Conway, Tucker van Leuwen-Hall)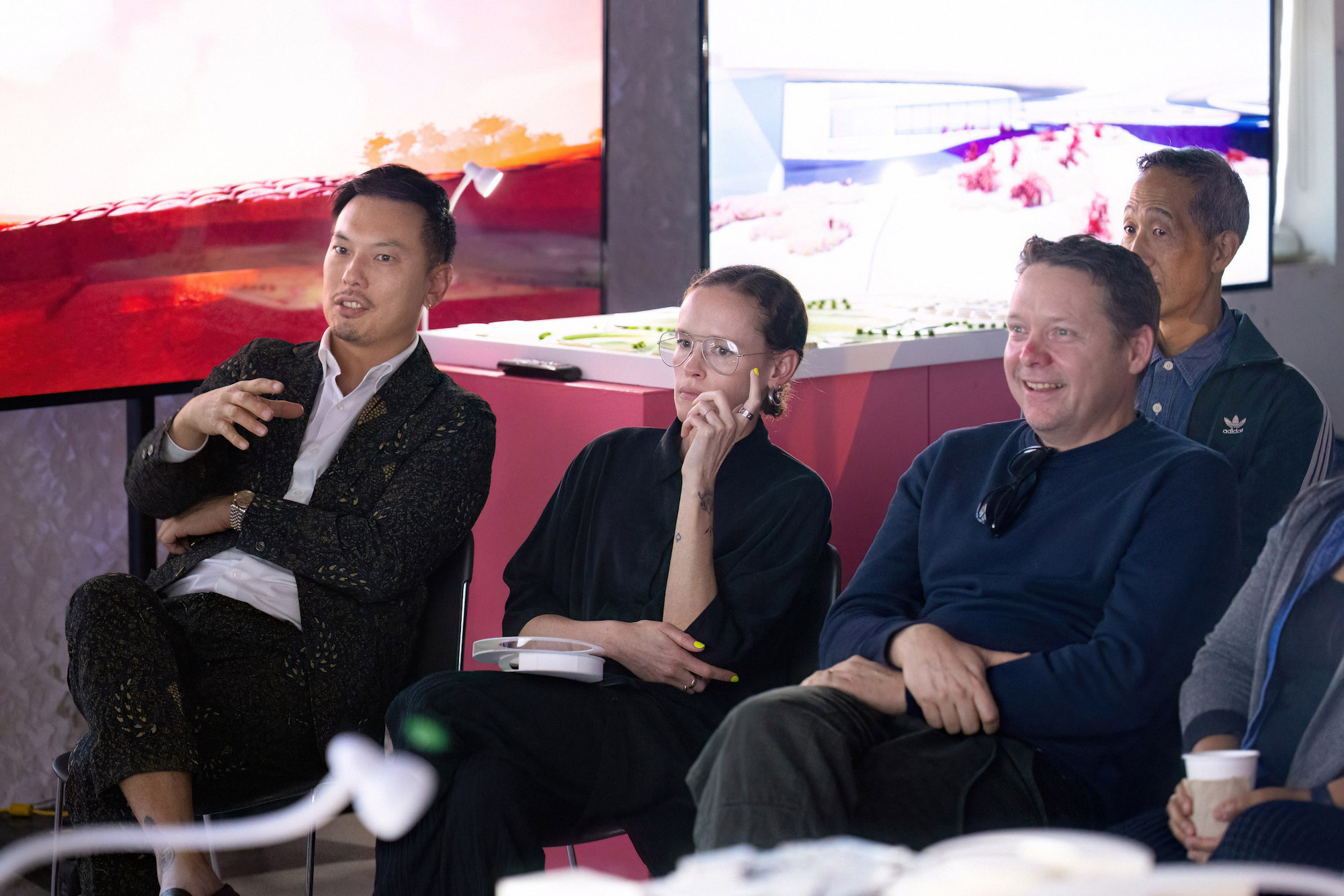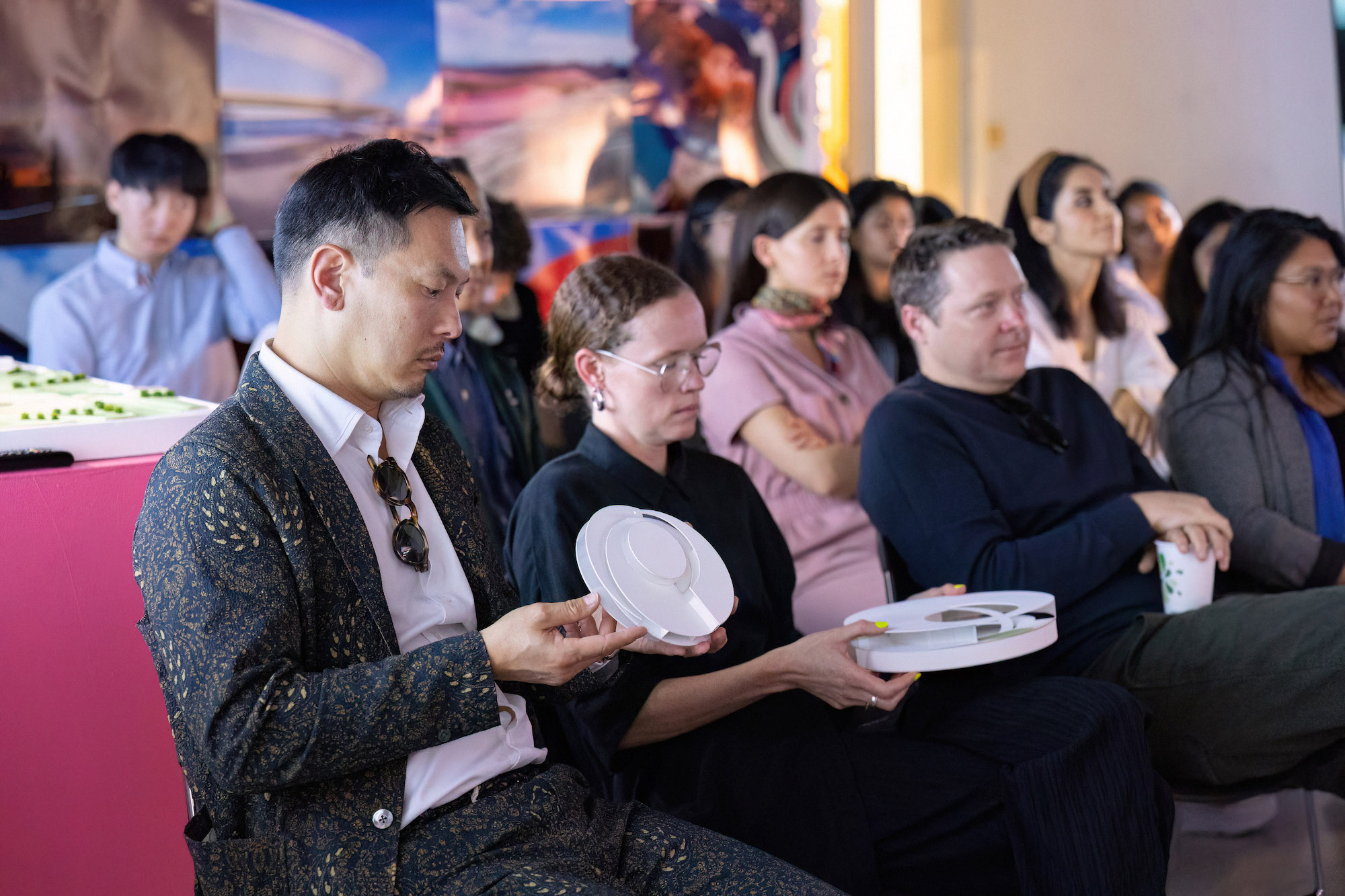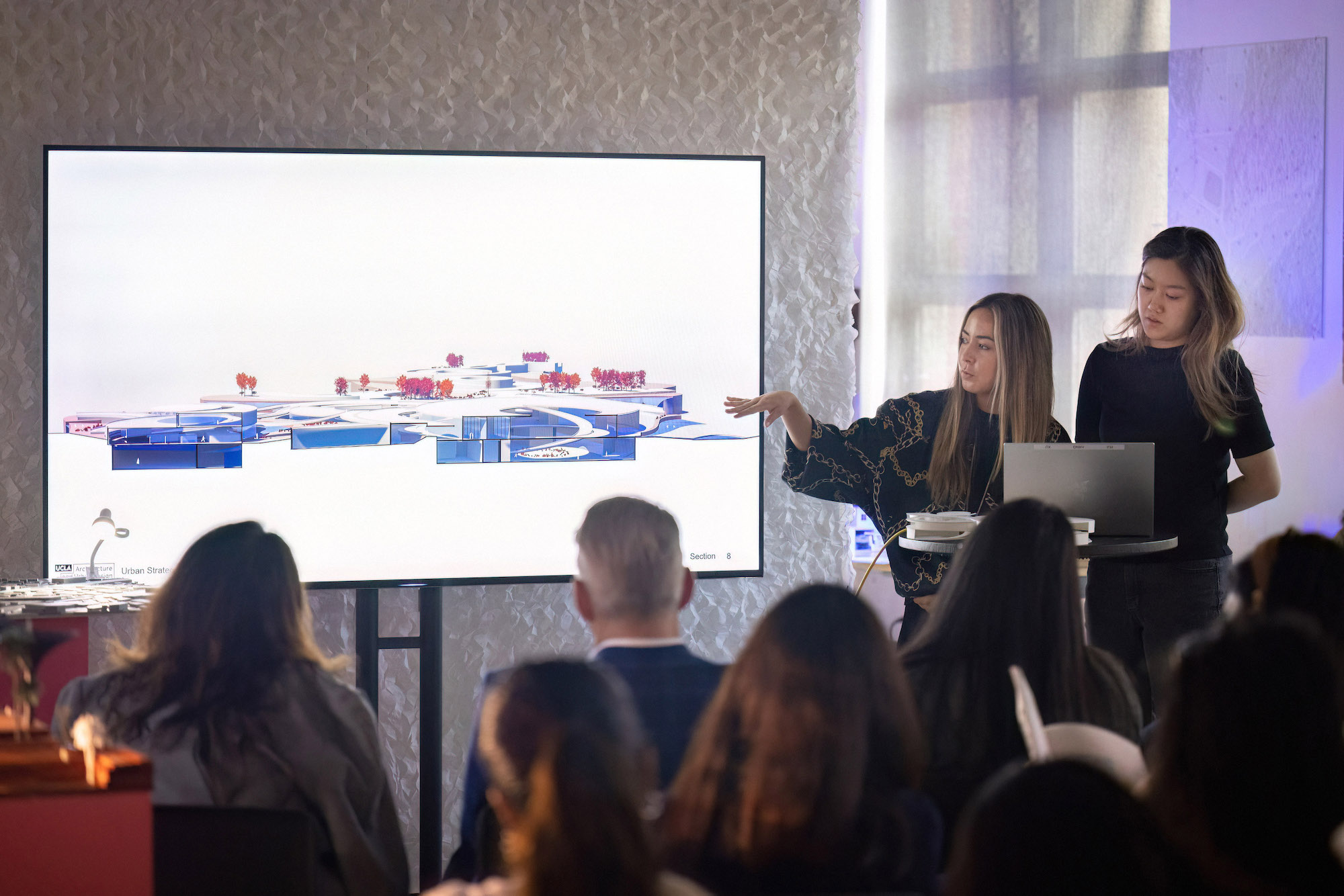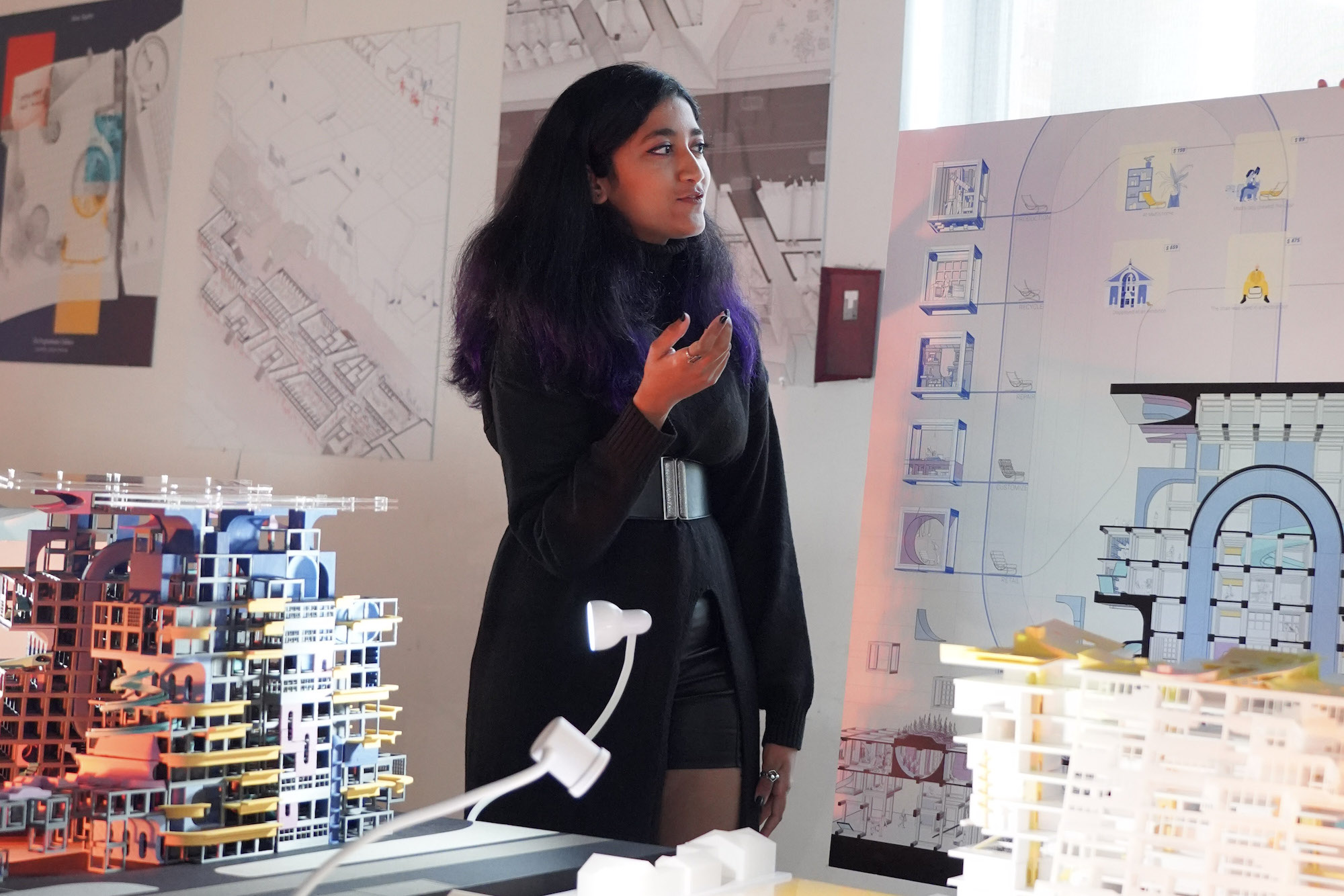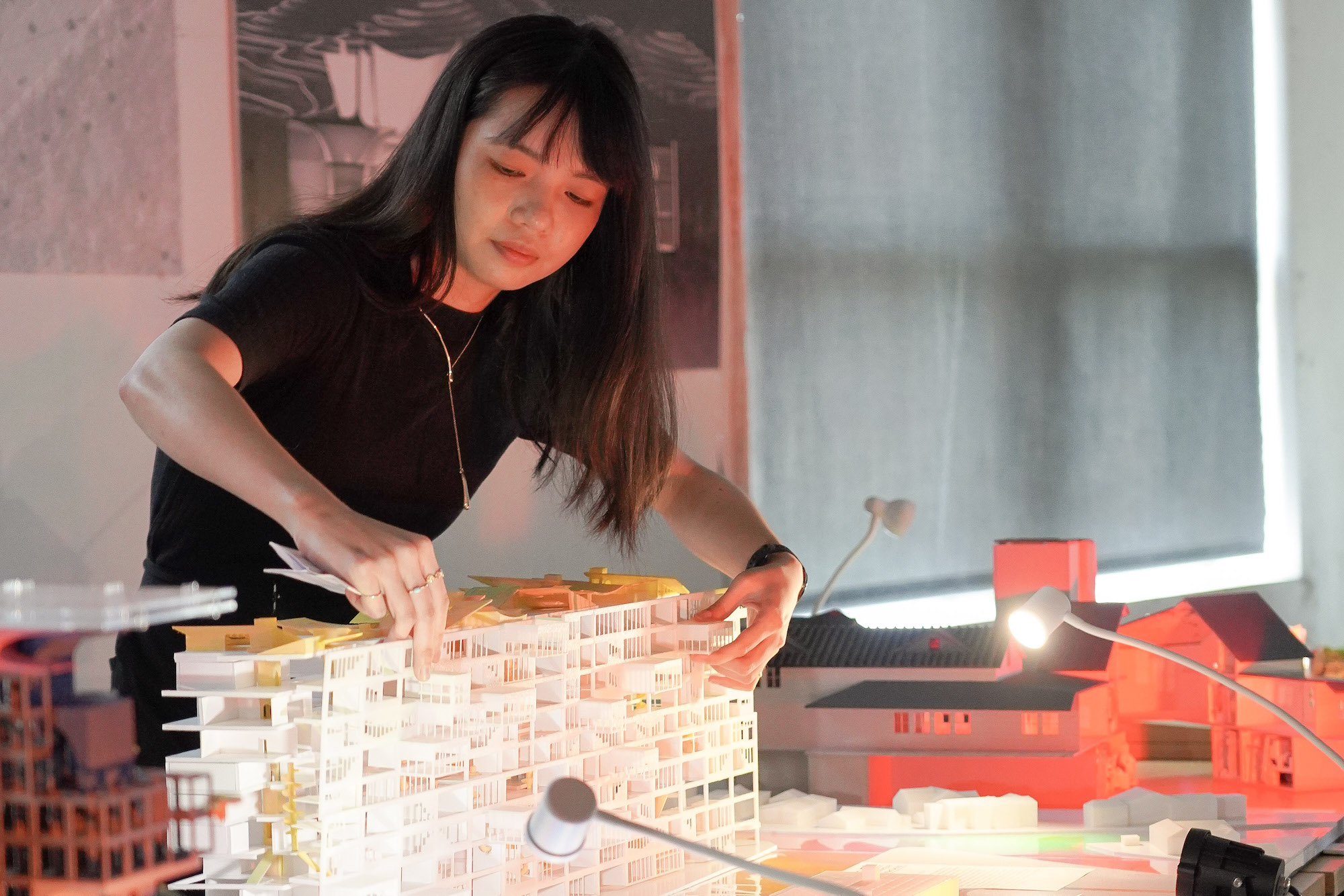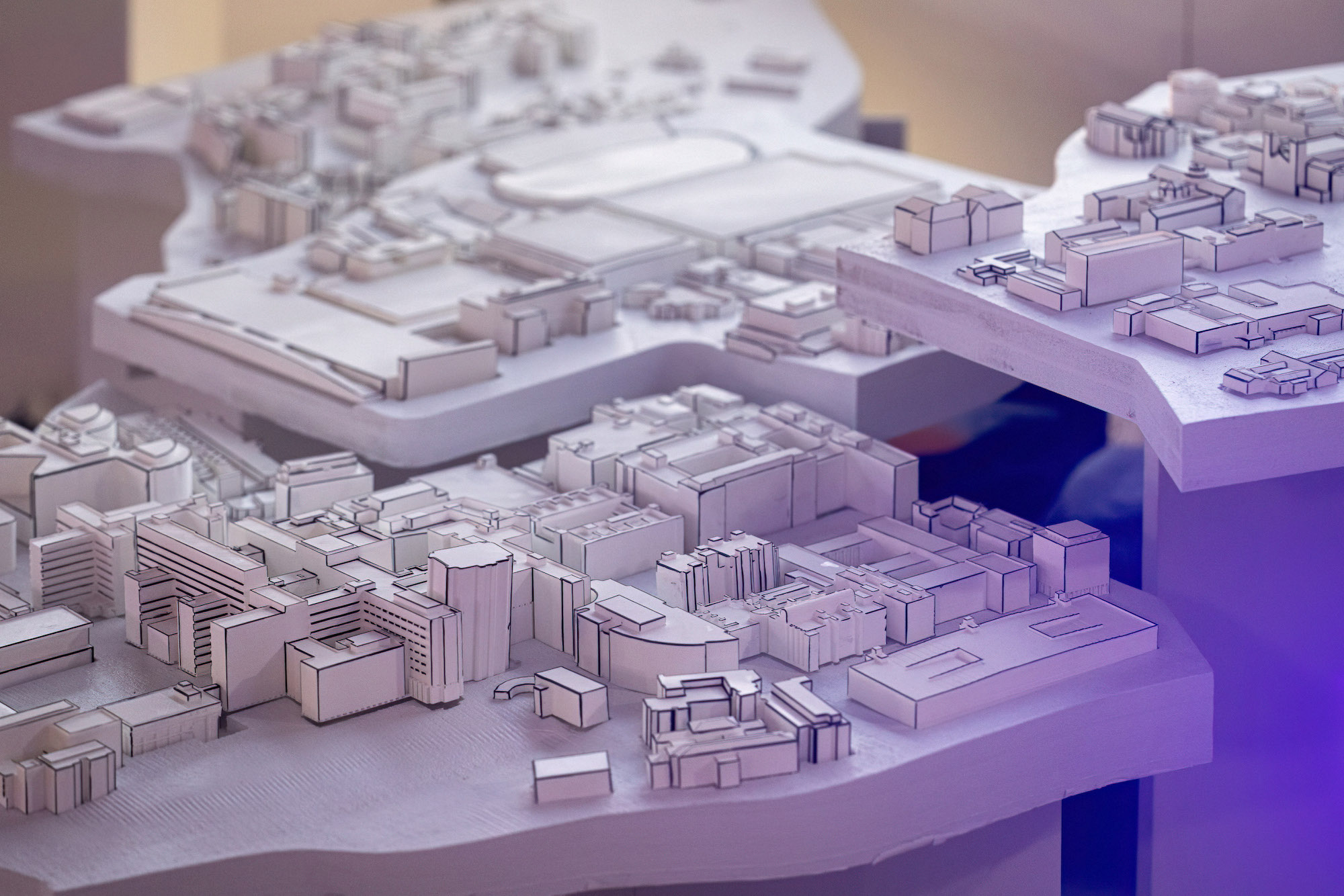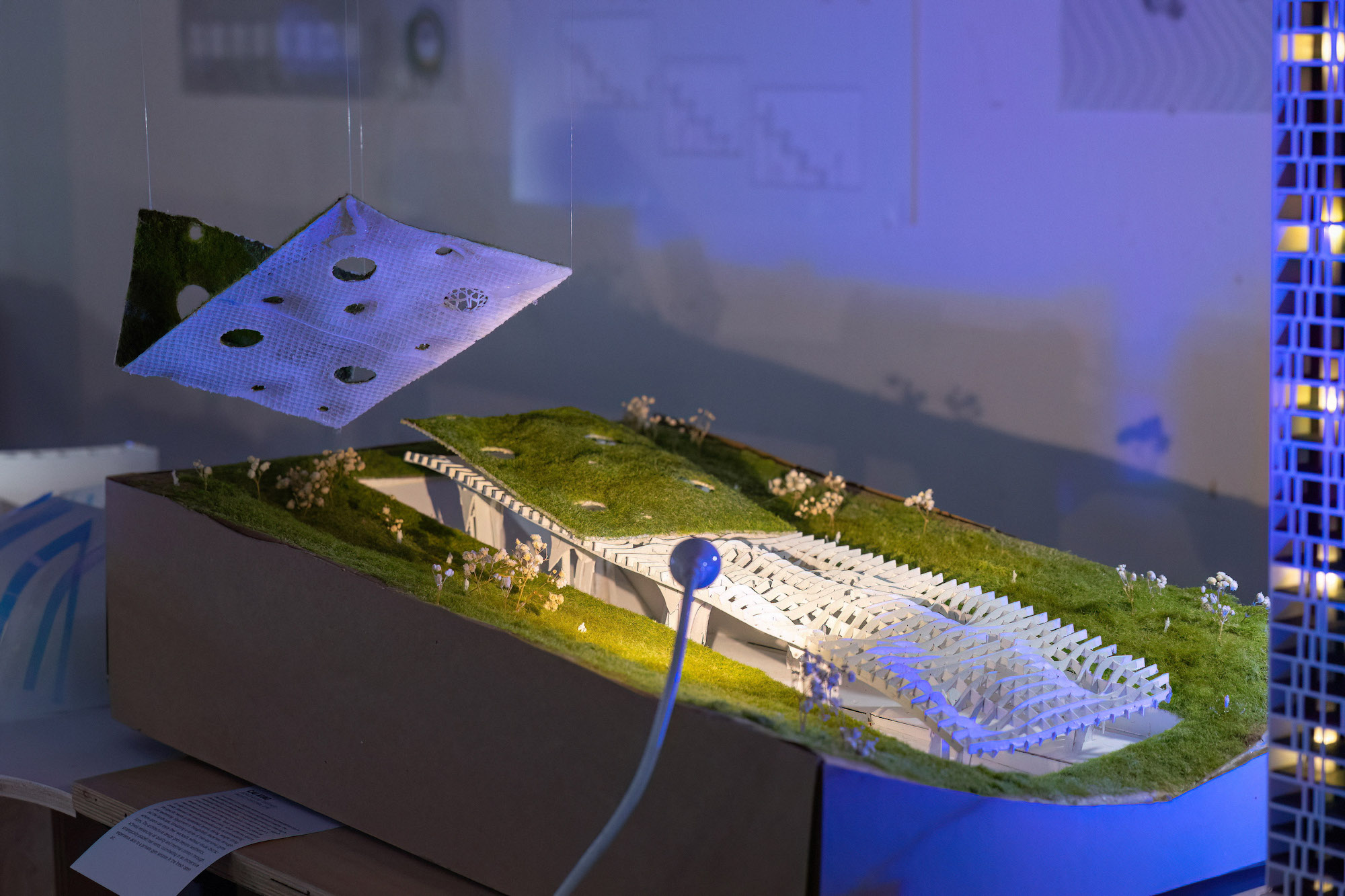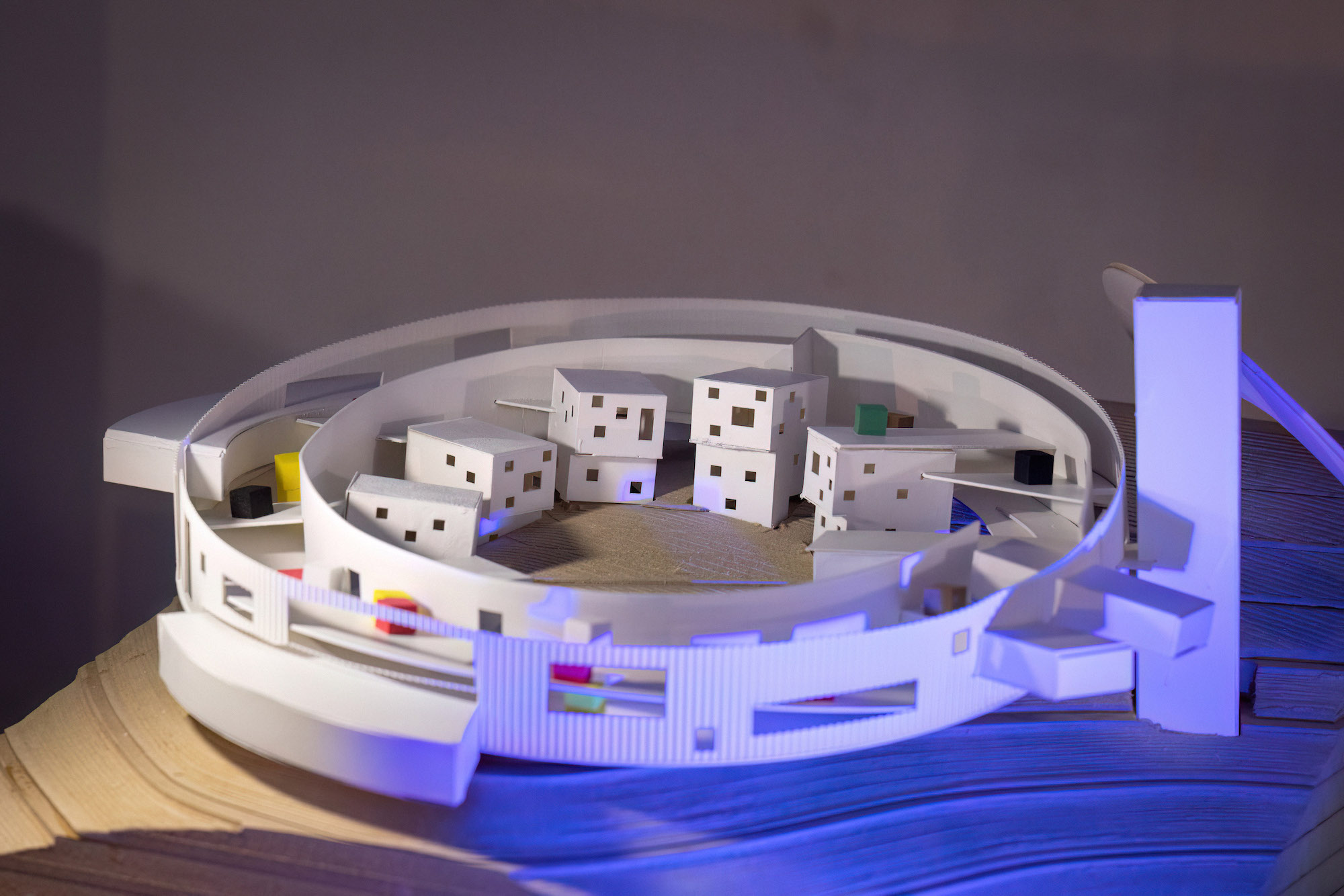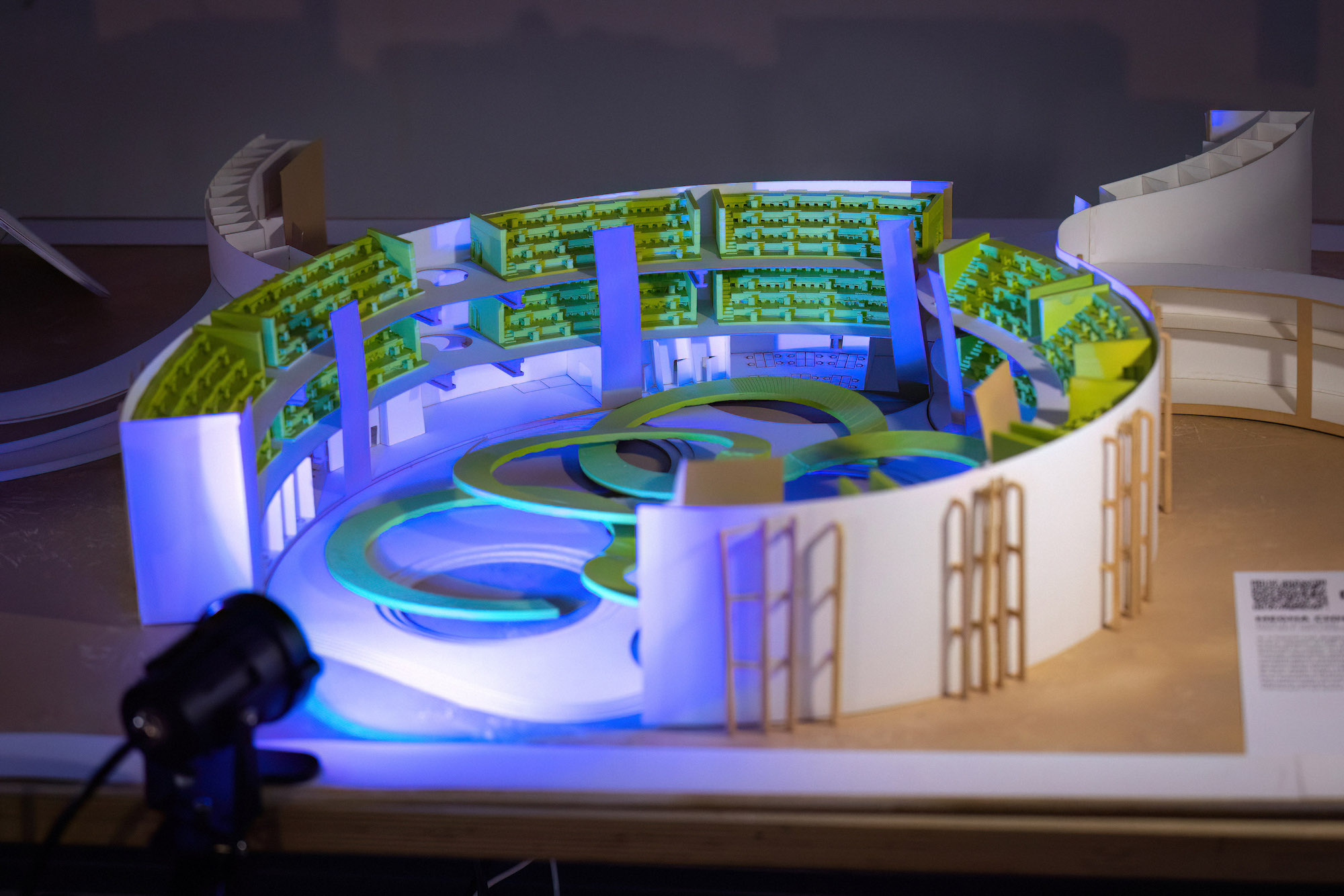 First-Year MArch Core Studio: 401/Technology Core, "House to Housing"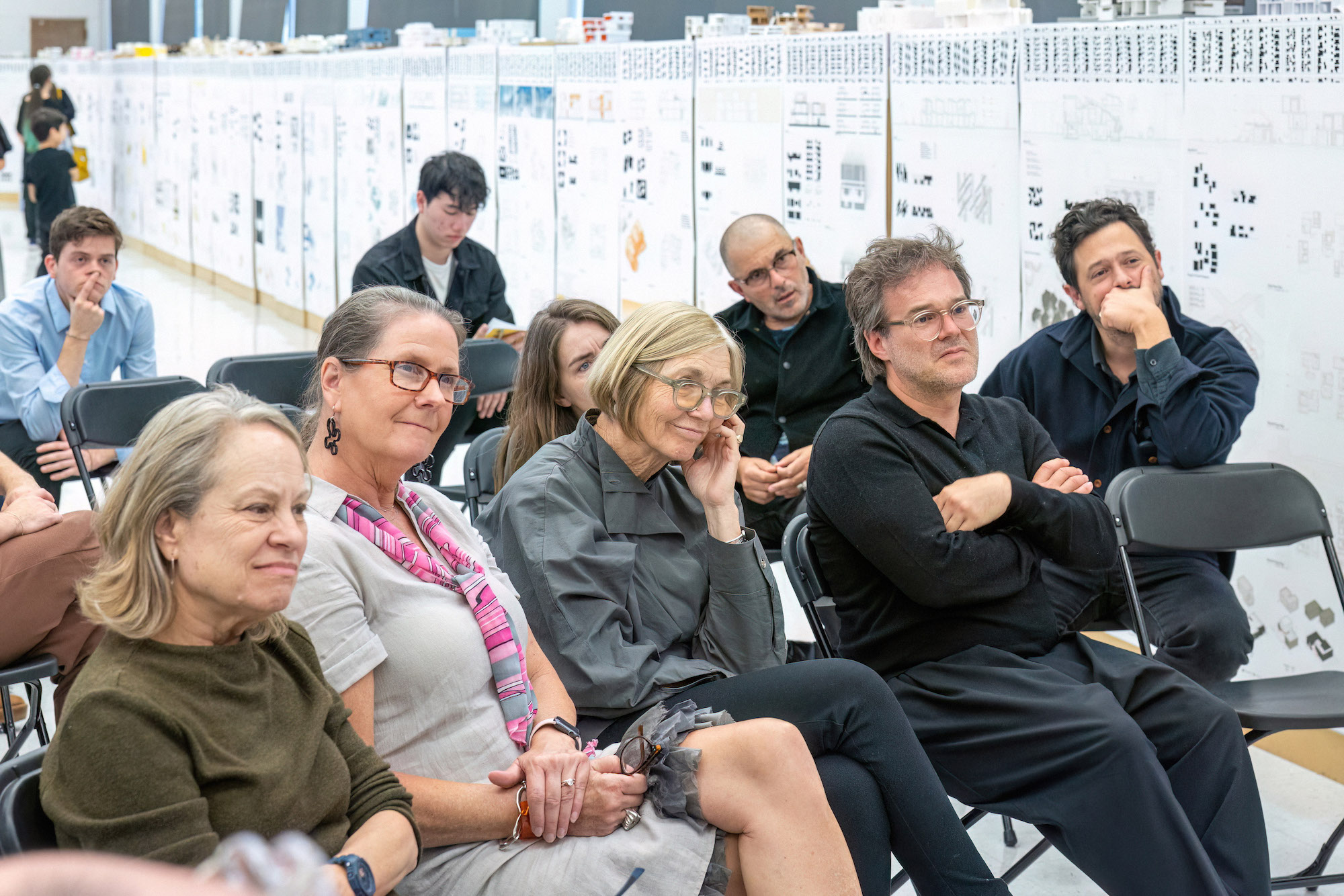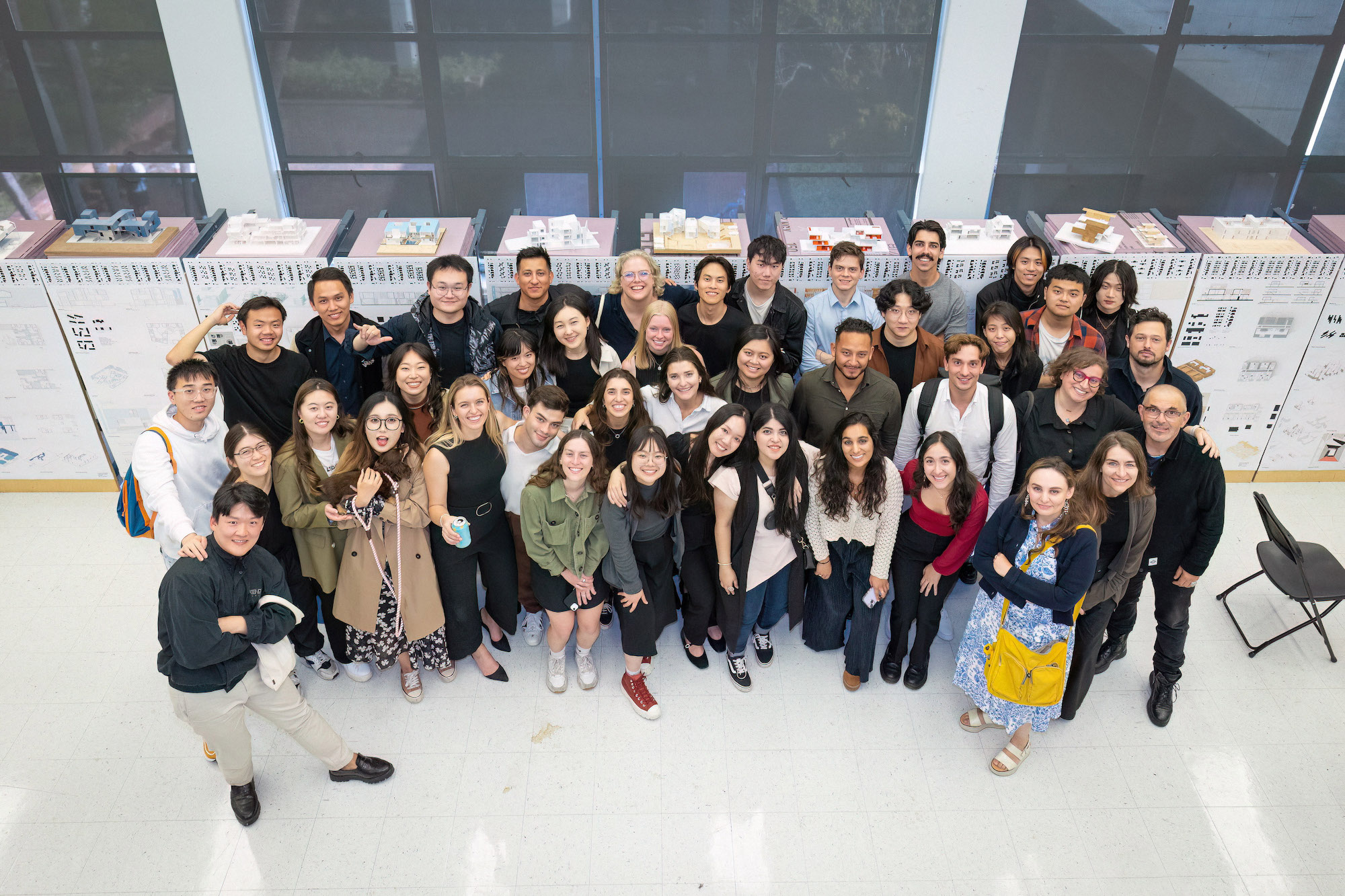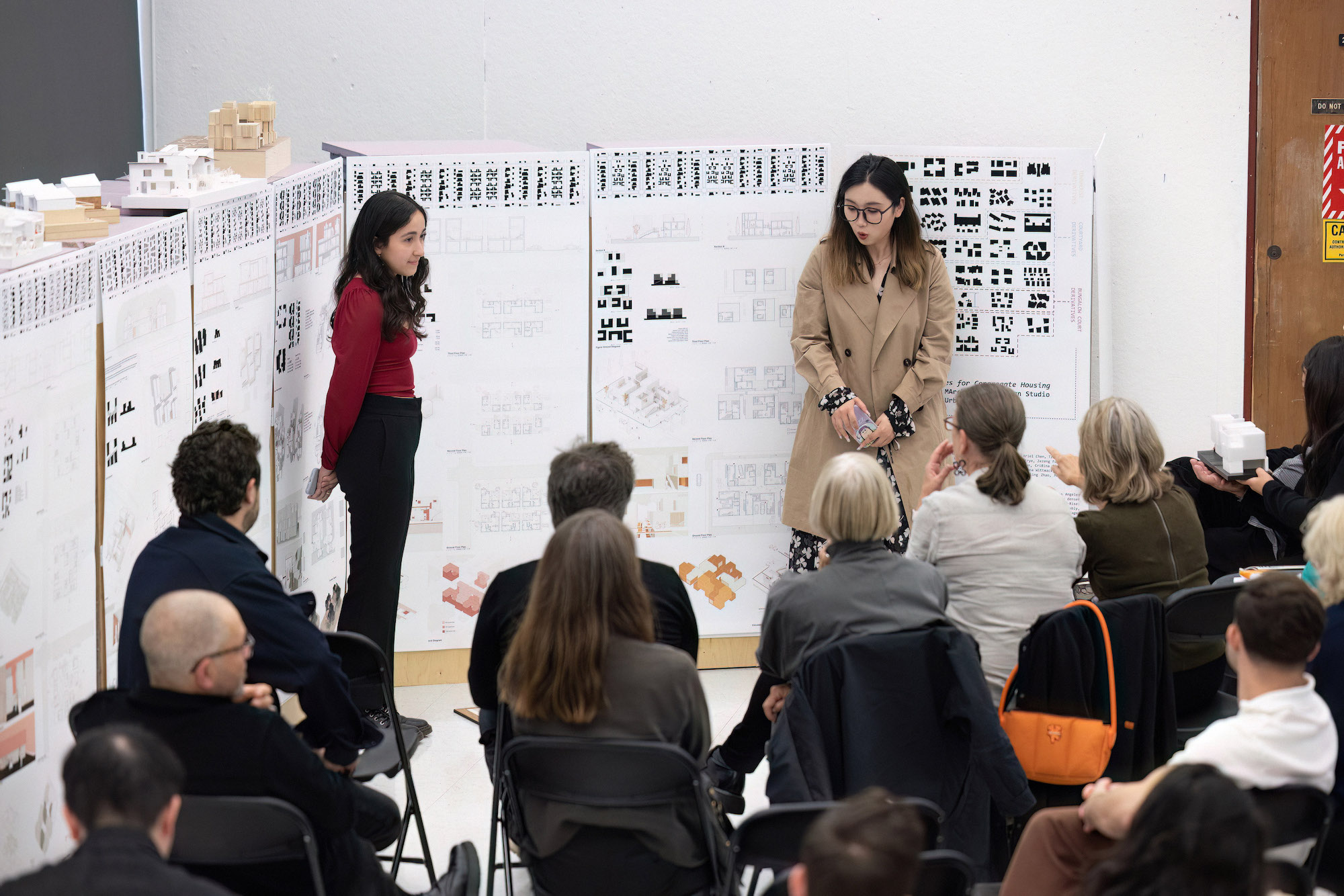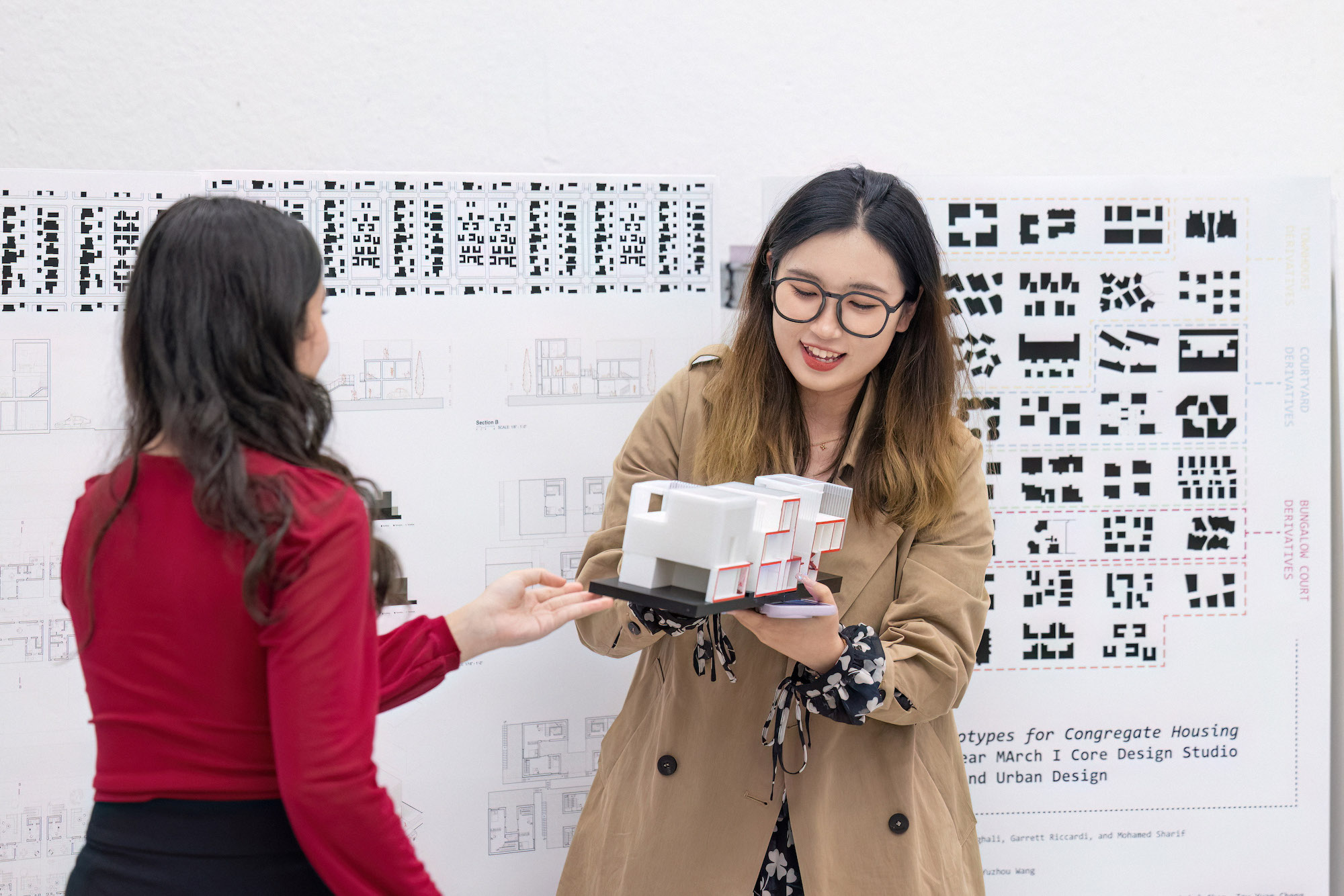 Second-Year MArch Core Studio: 414-415/Comprehensive Design Studio, "NEXT - CYCLE"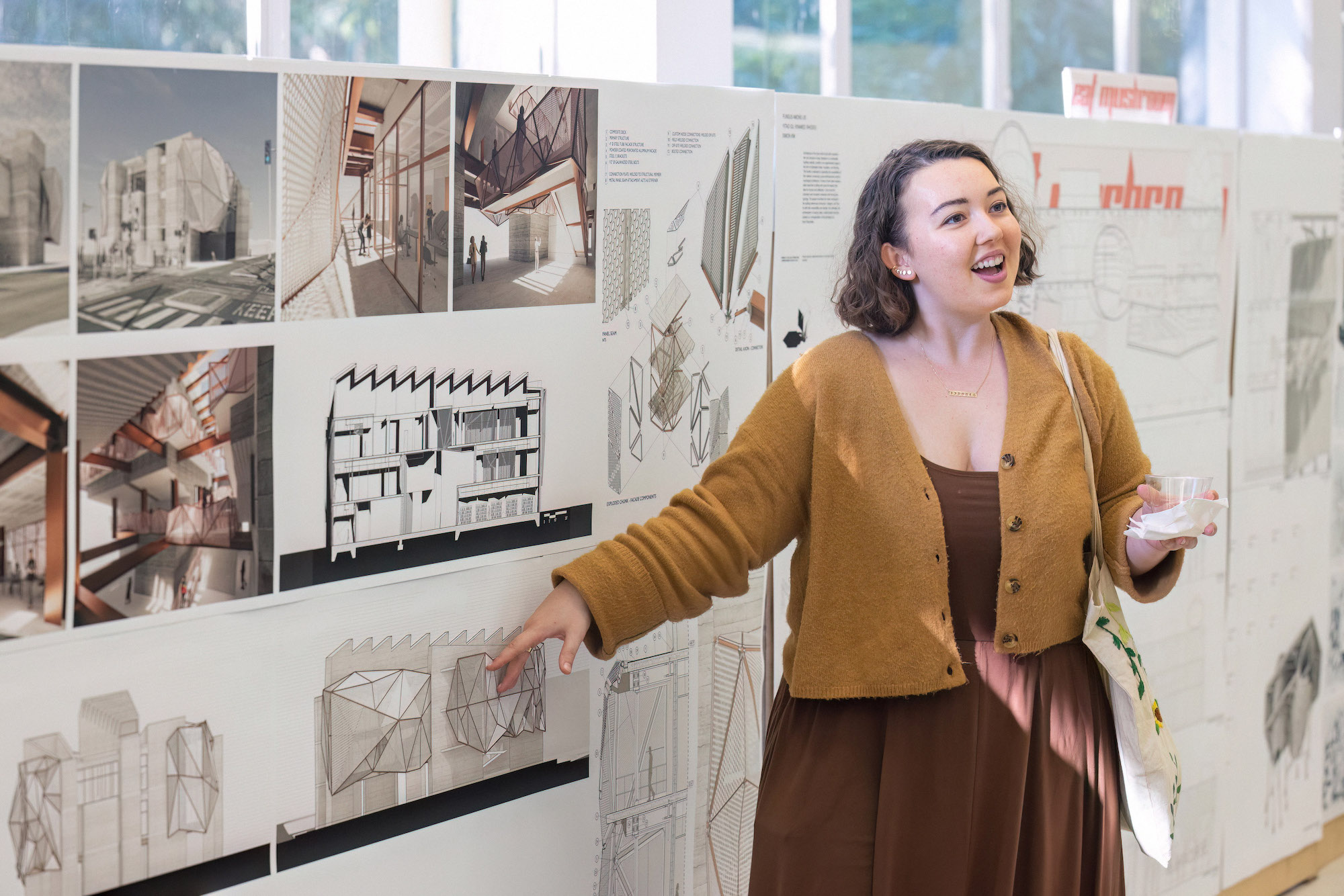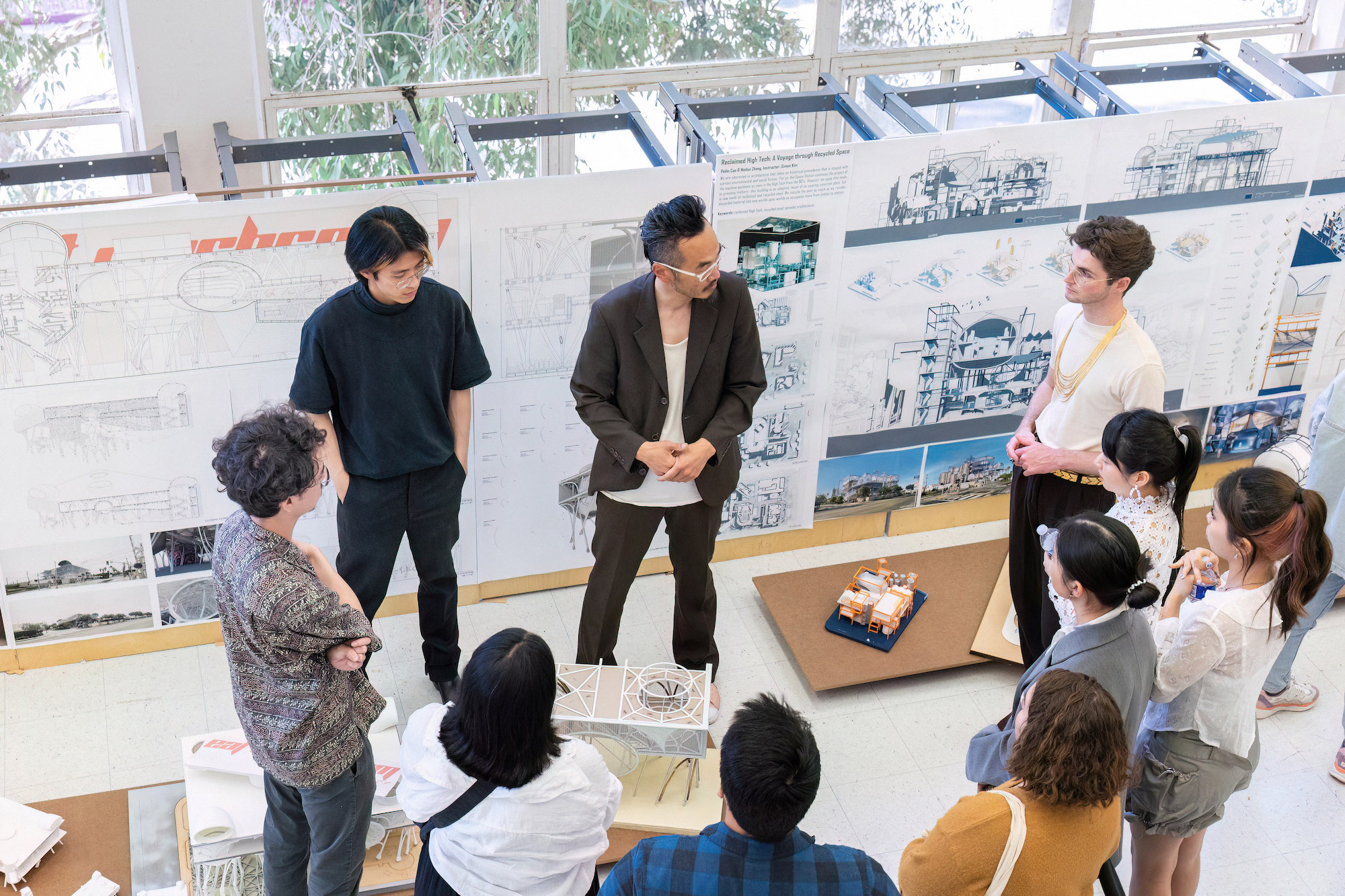 IDEAS Entertainment Studio: "The Gateway" (Liam Denhamer, Natasha Sandmeier)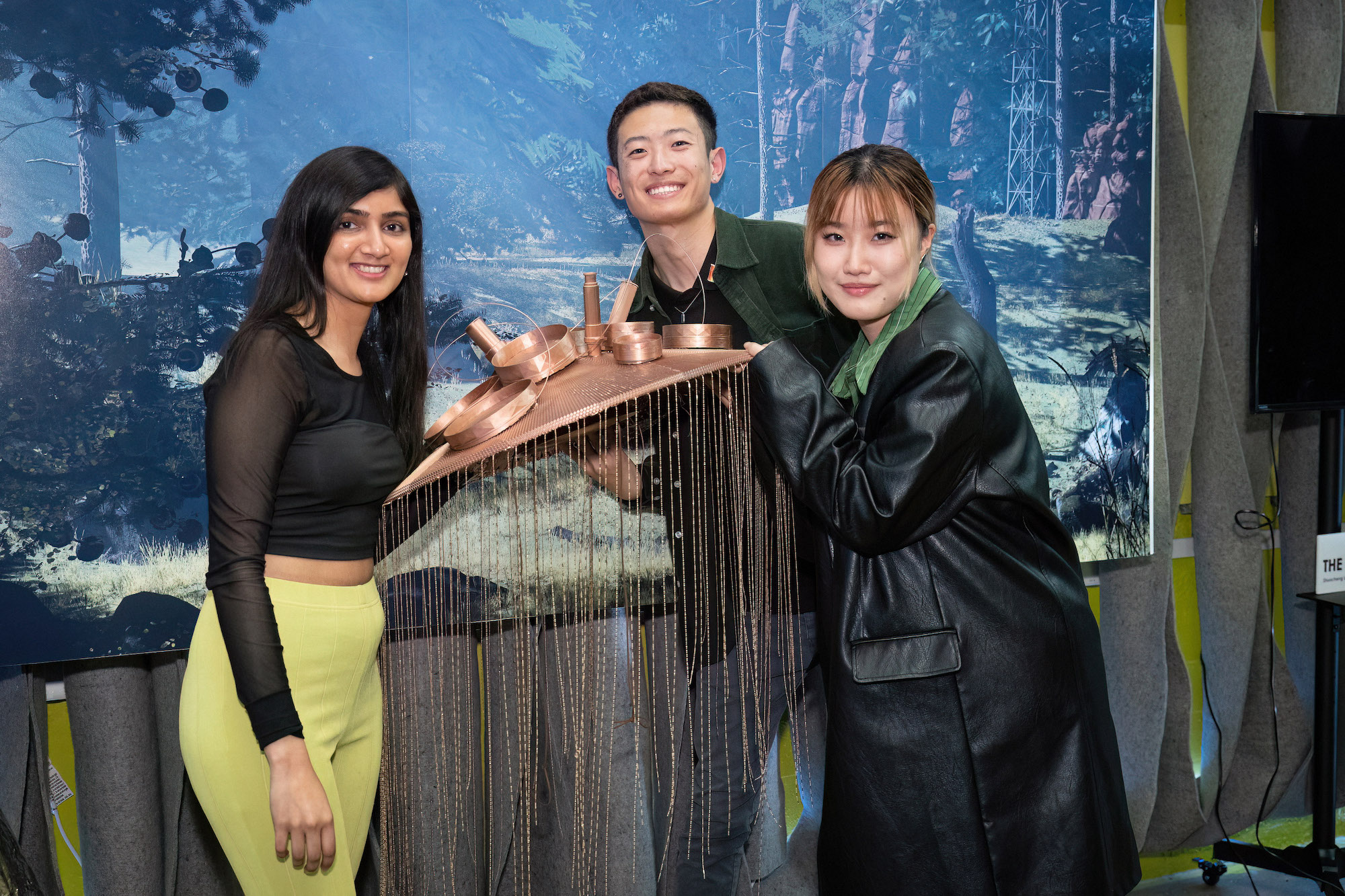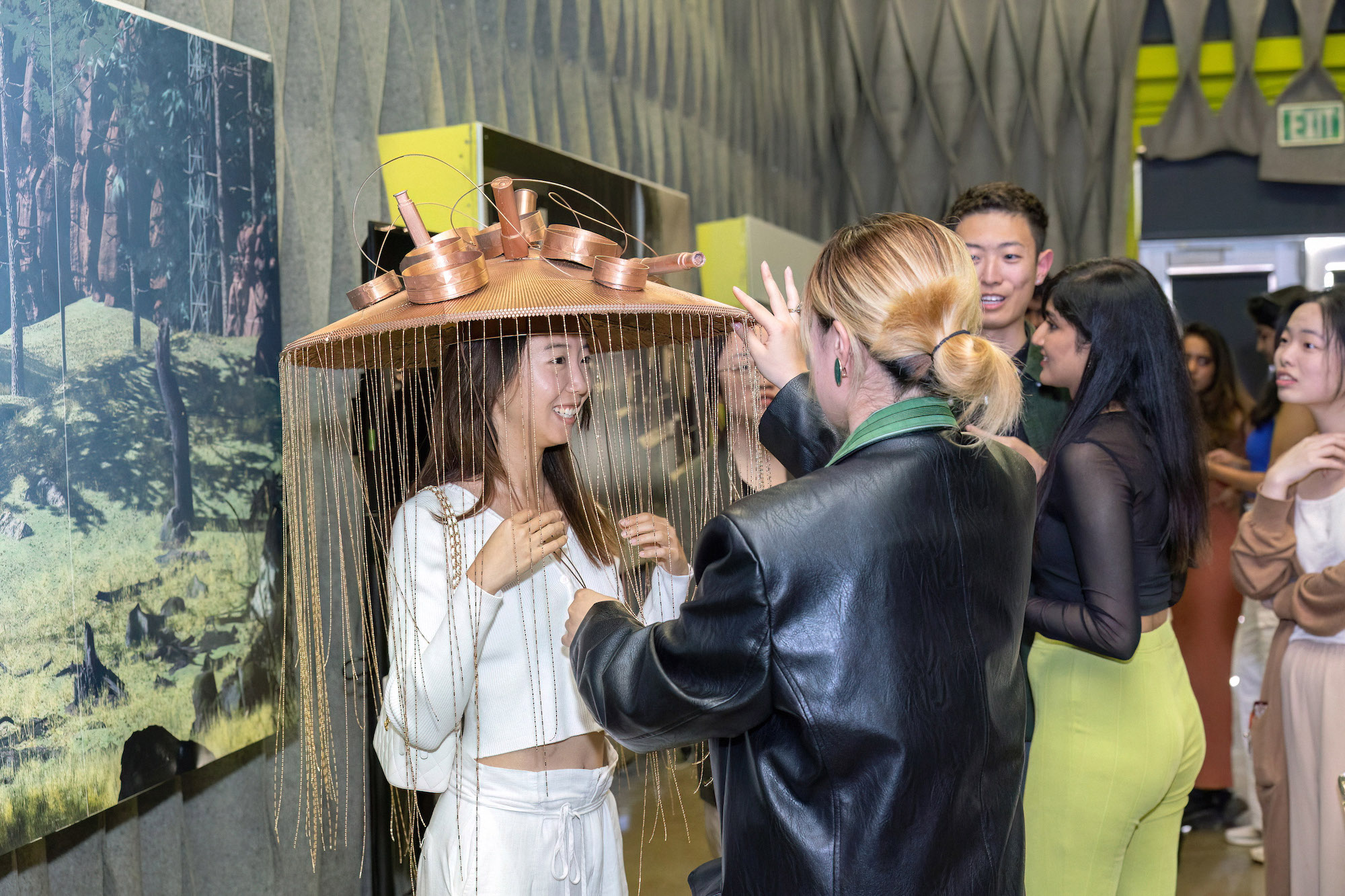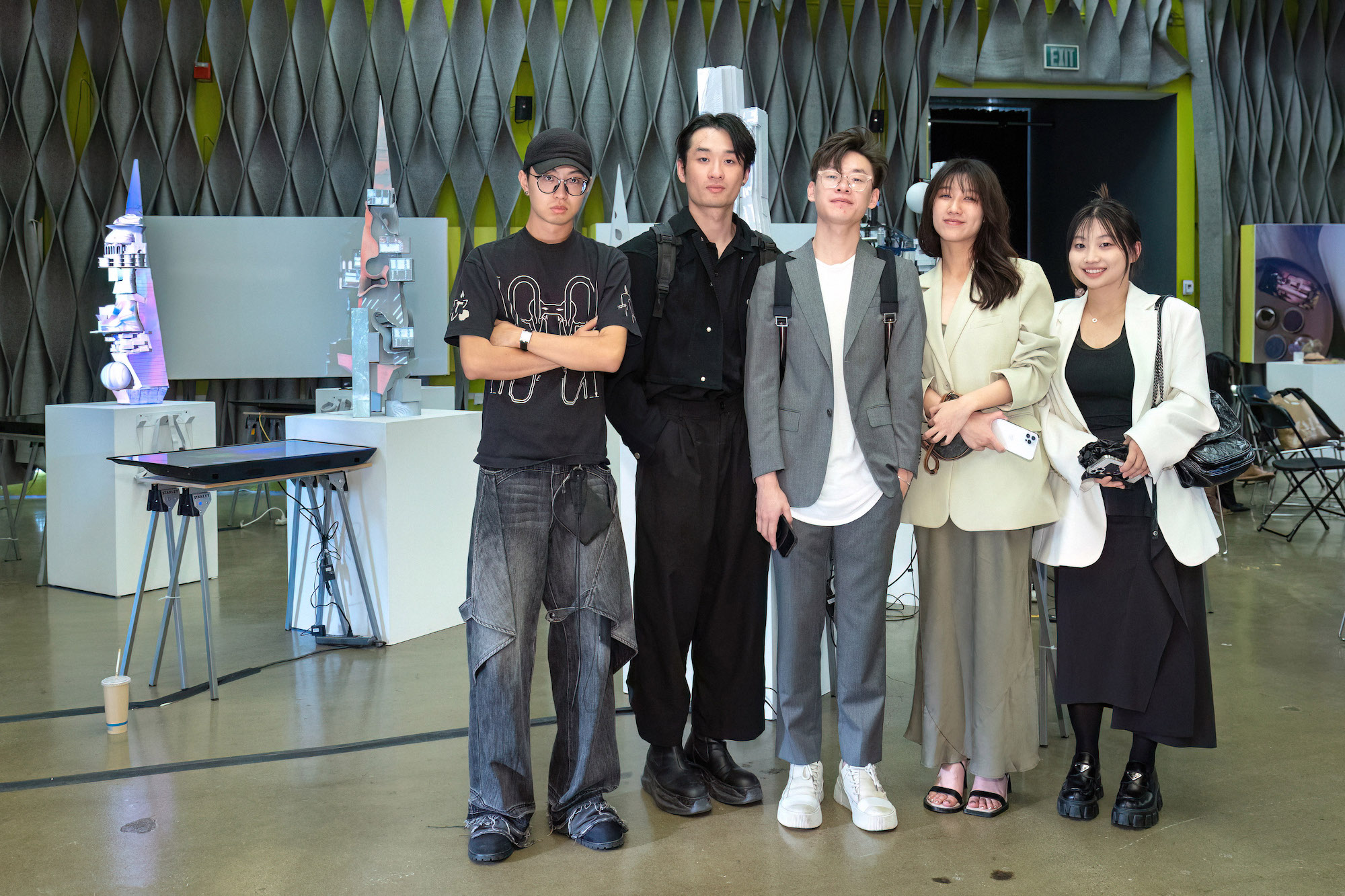 Research Studio: "Narratives of Owens Lake" (Mariana Ibañez, Kutan Ayata)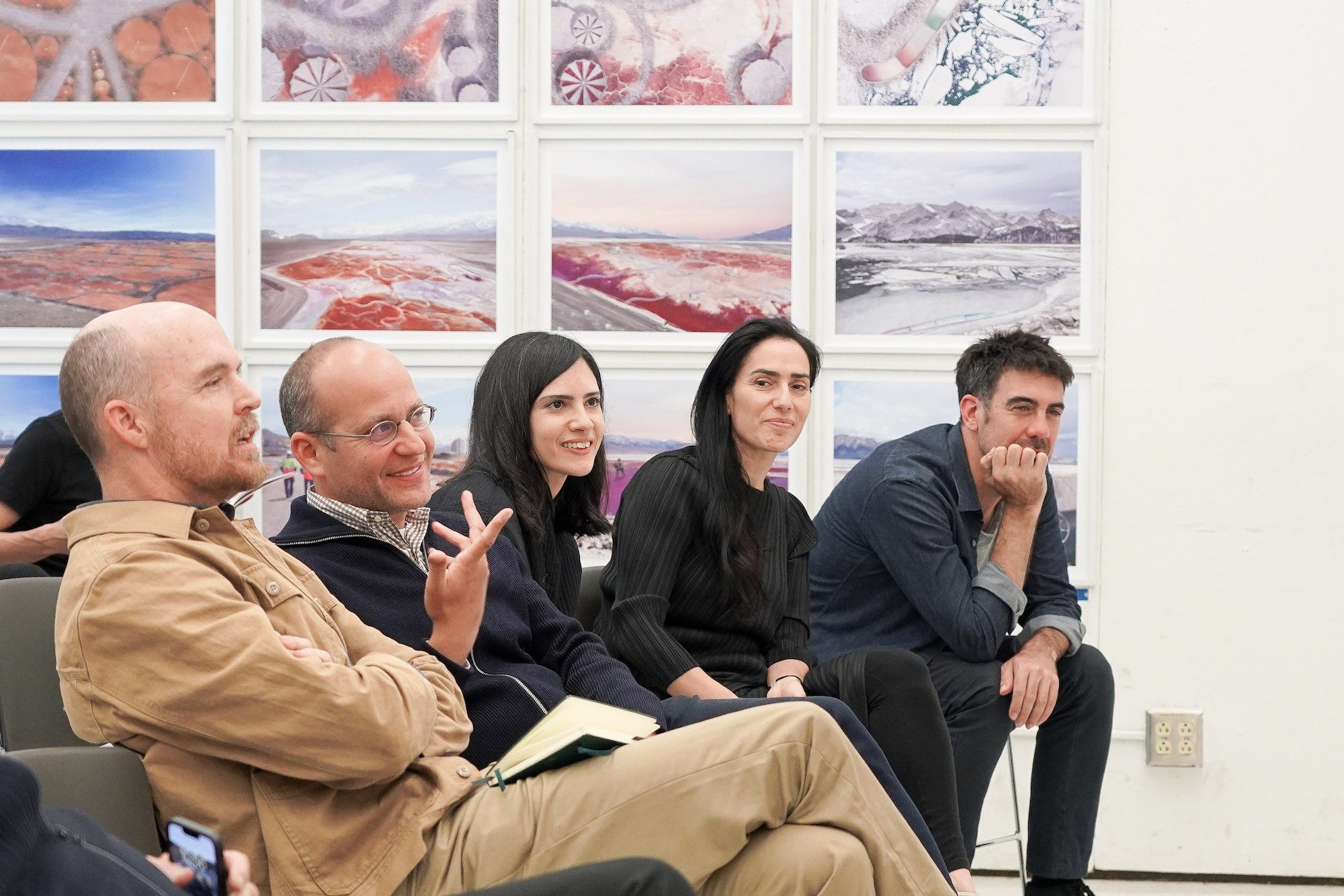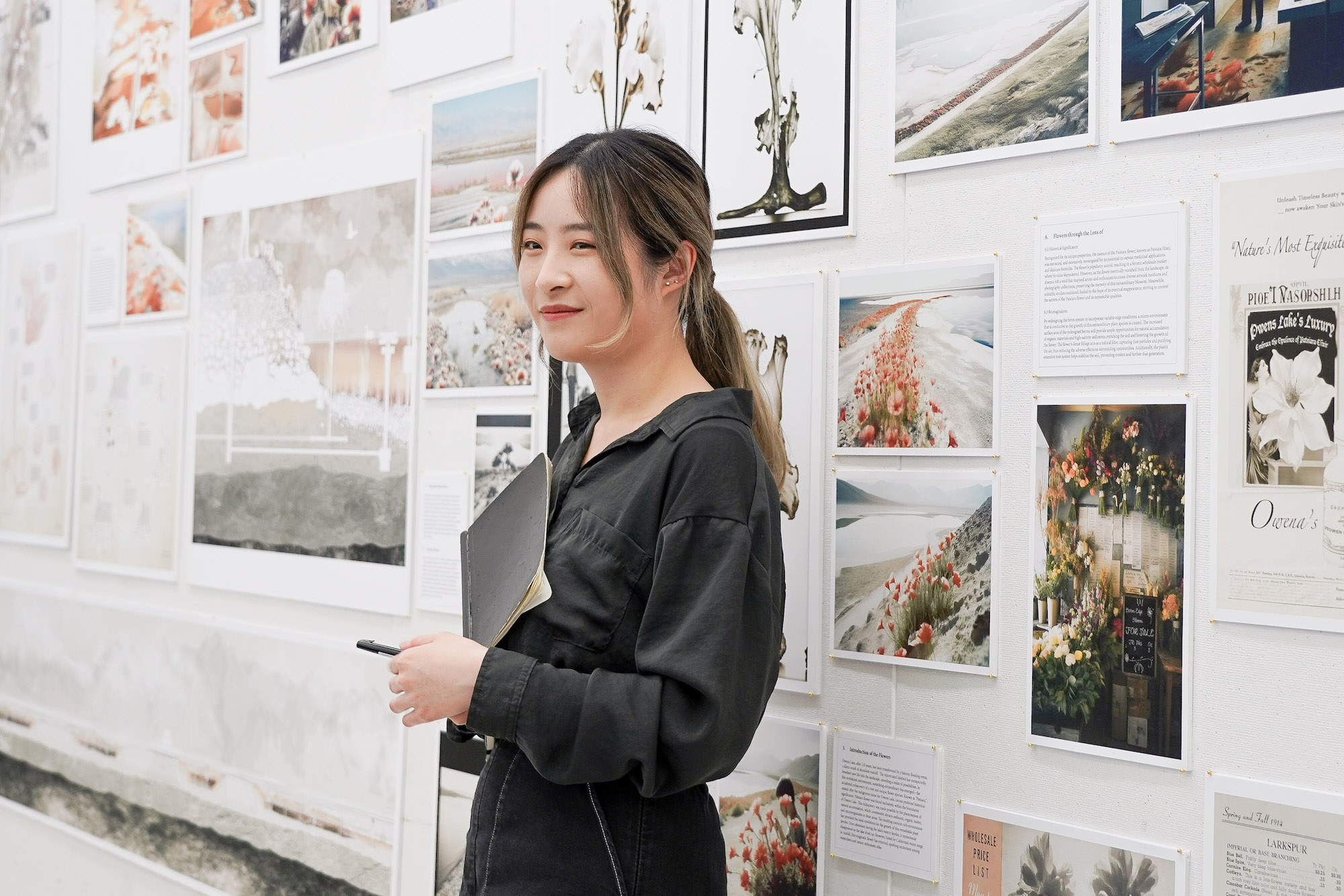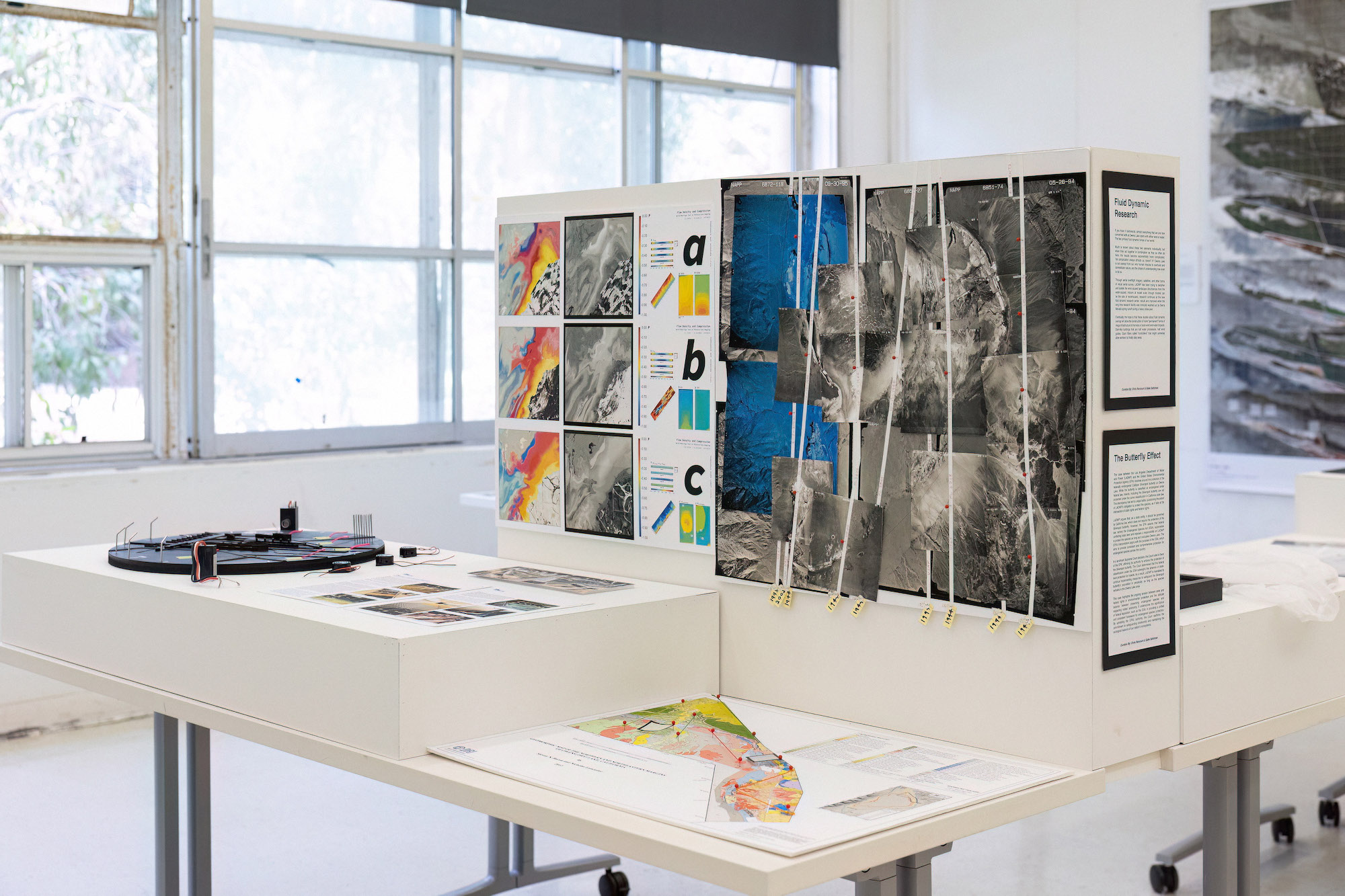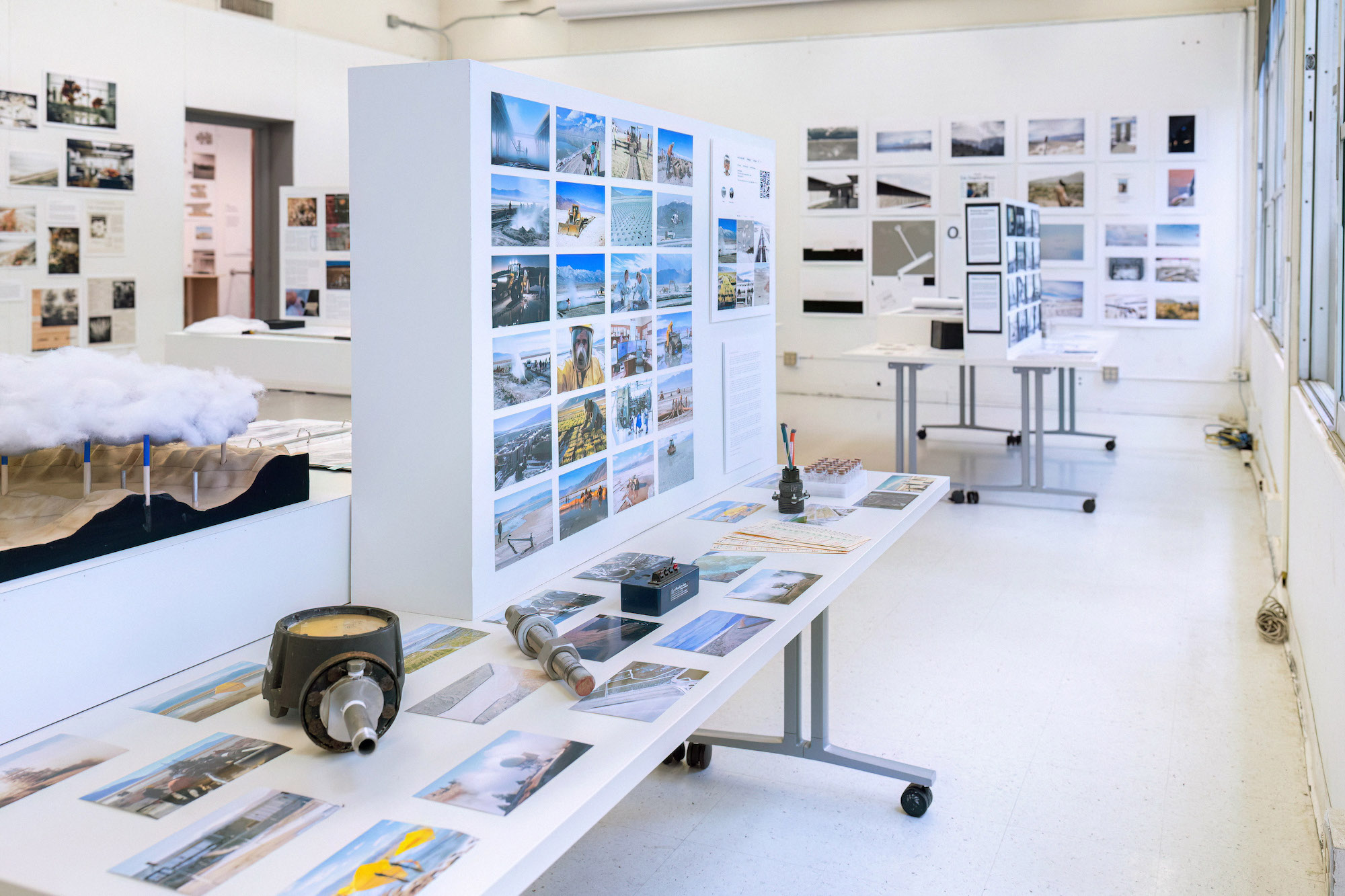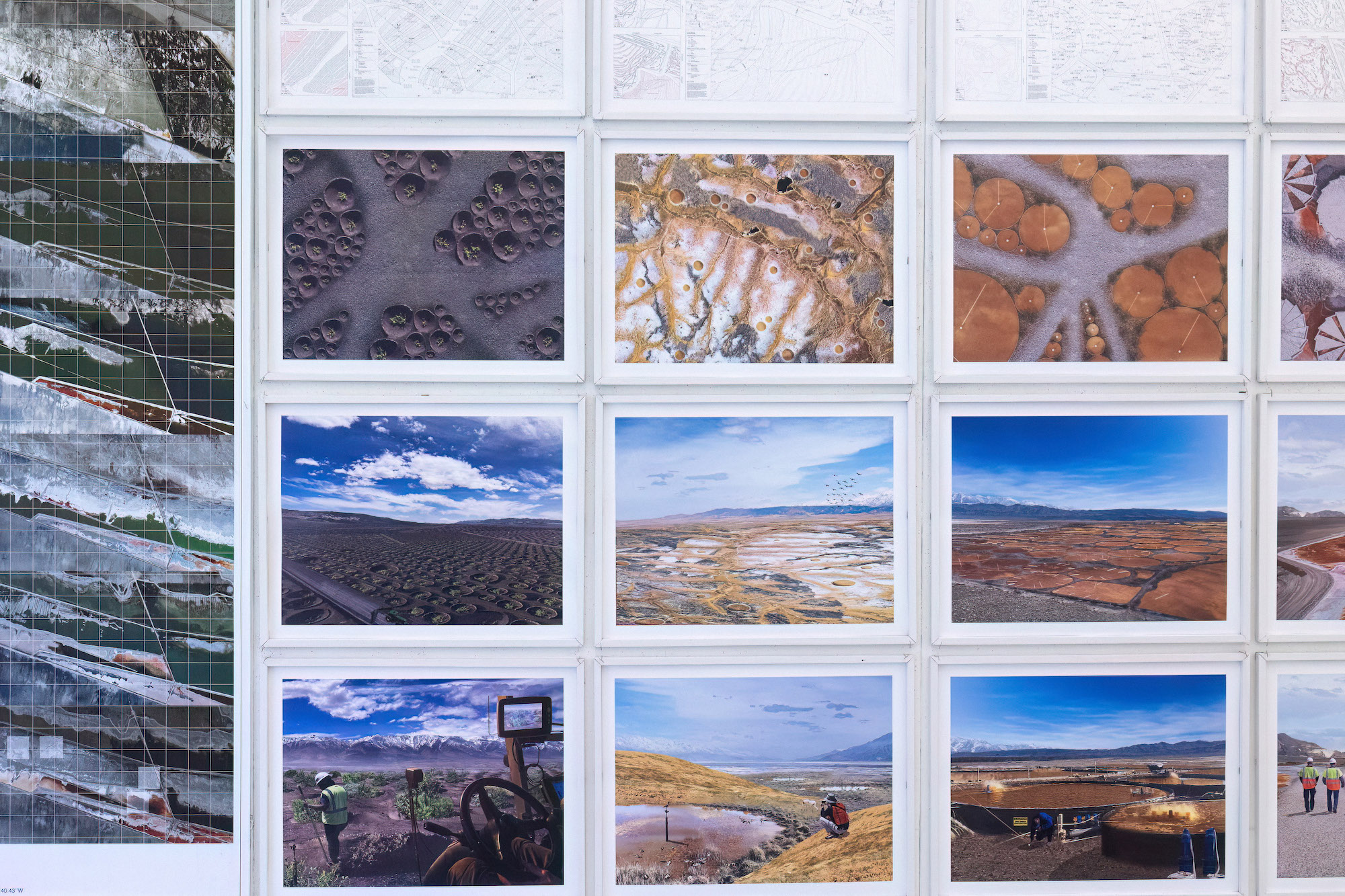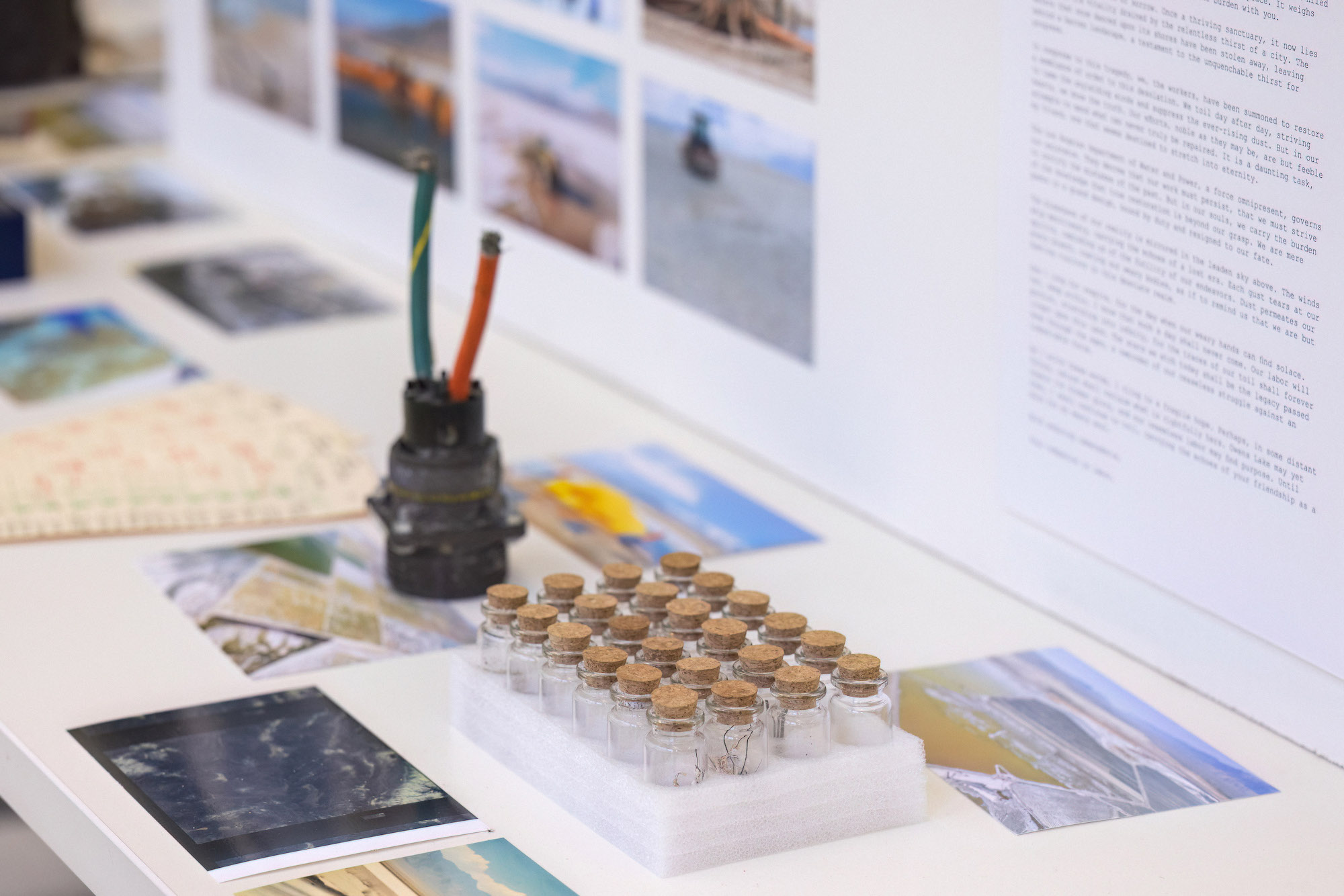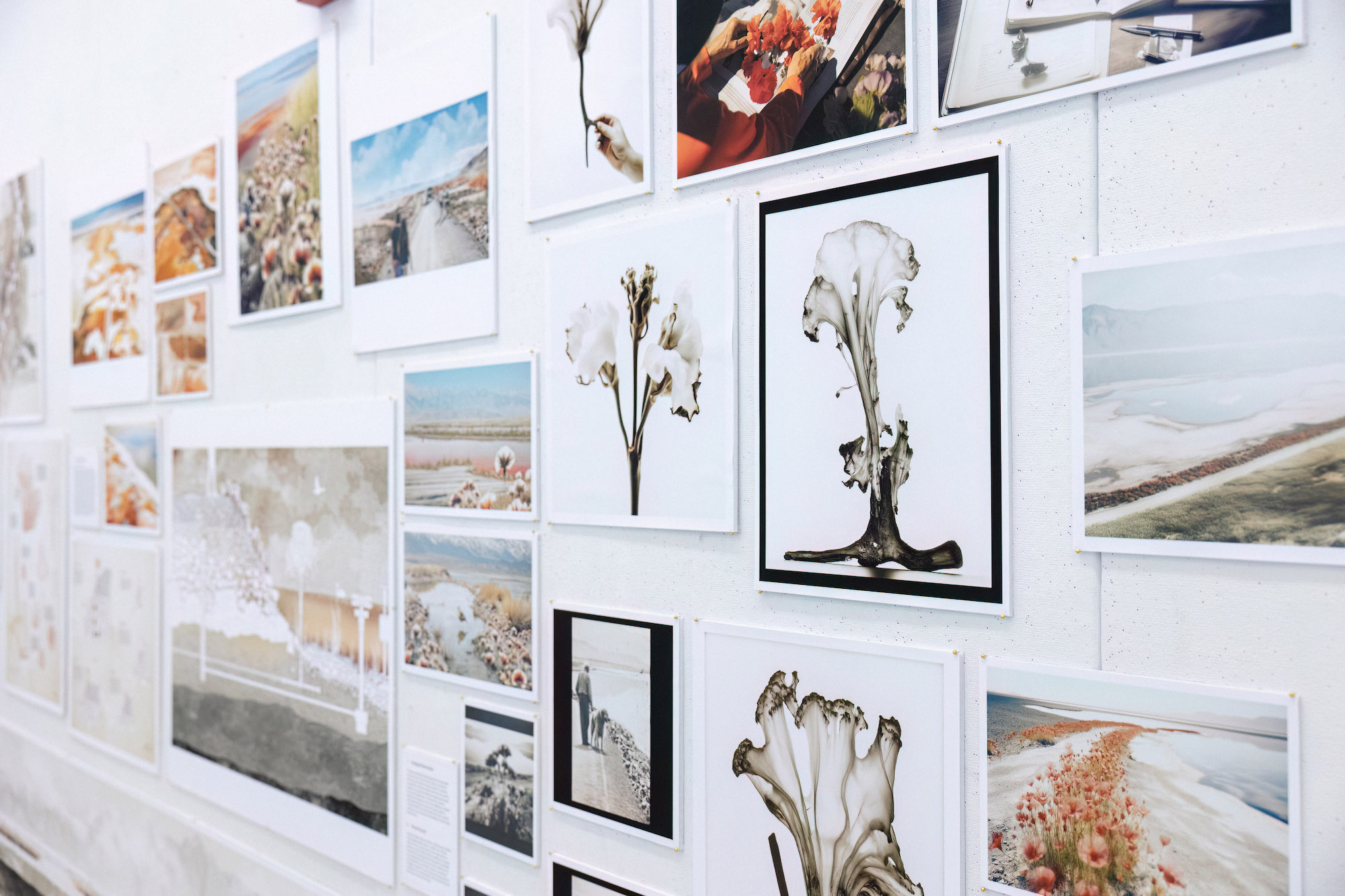 Closing Reception and Party