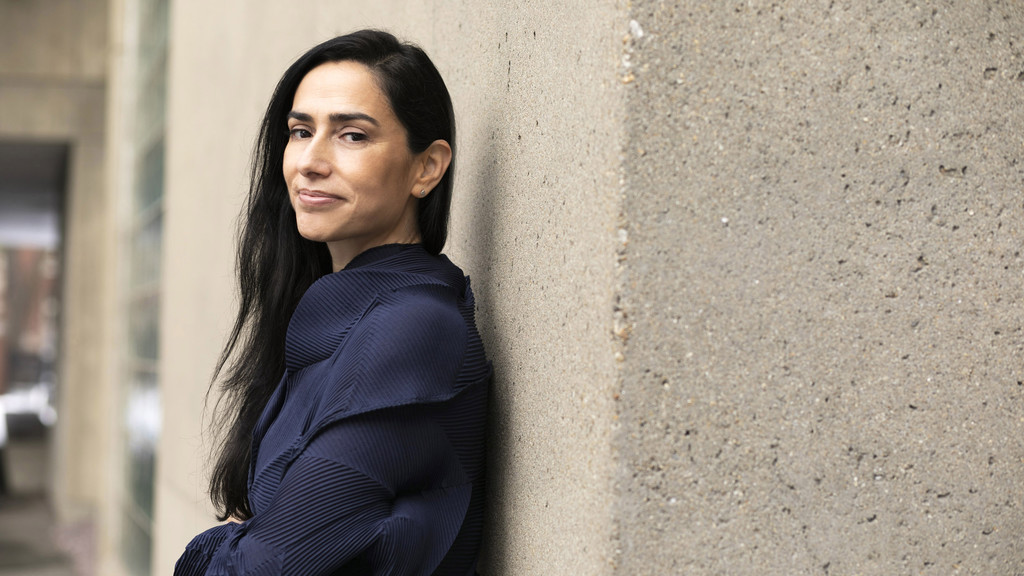 UCLA Arts welcomes a new chair of the Department of Architecture and Urban Design: Professor Mariana Ibañez. Professor Ibañez is taking over from Professor Heather Roberge, who has served as chair since July 2017.
Professor Ibañez is an Argentinian architect involved in practice, academia, and research. Prior to joining the faculty at UCLA, she taught at the Graduate School of Design at Harvard University for over a decade and most recently at MIT. Ibañez has been adjunct associate professor at the Daniels Faculty of Architecture in Toronto, and at the Graduate School of Architecture, Planning, and Preservation at Columbia University.
Ibañez co-founded (with Simon Kim) Ibañez Kim Studio, a research and design practice centered in the discipline of architecture and its growing periphery, with a focus on the relationship between technology, culture, and the environment. Current office work includes projects in Canada, the US, and Argentina, with research into the future of theater and performance spaces.
Her work has been exhibited at the Museum of Modern Art in New York, the MAXXI Museum in Rome, and The National Art Museum in Beijing, and has produced designs for the Smithsonian Museum in Washington DC, the Philadelphia Museum of Art, and the Seoul Biennale of Architecture and Urbanism. Publications include two edited volumes, Paradigms in Computing by Routledge and Organization or Design? by a+t. She has written numerous articles and chapters for Wiley and Sons, Harvard Design Magazine, ACTAR, Routledge, and others.
She has served as an external examiner at the Architectural Association in London, UK, in the visiting committee for the University Torcuato DiTella in Buenos Aires, Argentina and on awards juries for the Boston Society of Architects, the American Institute of Architects, the Rotch foundation, and MacDowell.
Ibañez holds a BA in architecture from the University of Buenos Aires and a master's of architecture and urbanism from the Architectural Association in London.
Learn more about Professor Ibañez on her faculty profile page.