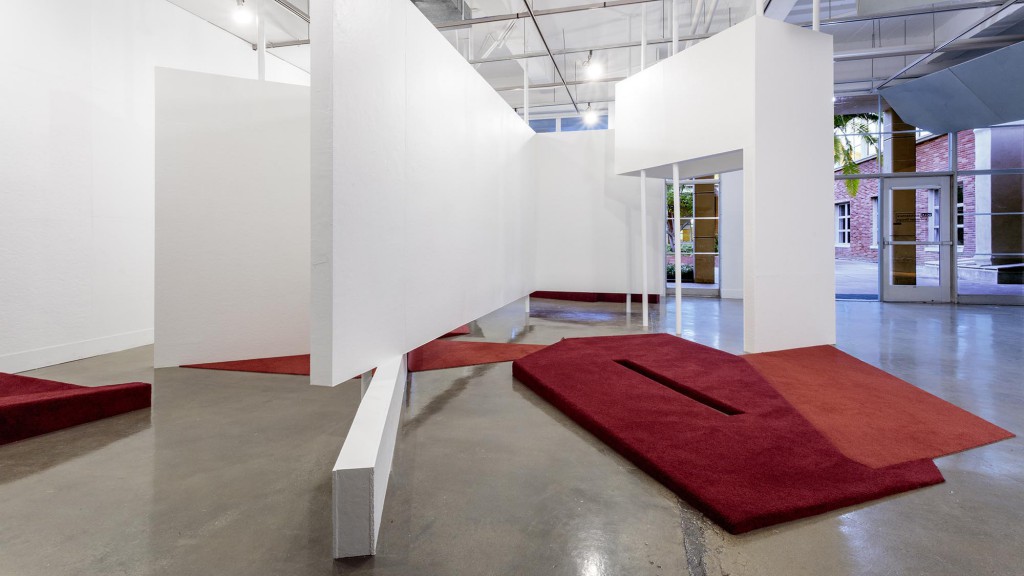 In the latest issue of Log 48: Expanding Modes of Practice, UCLA AUD faculty member contextualizes her installation 6 Work Surfaces exhibited as part of "Superposition" with Gabriel Fries-Briggs in the Perloff Hall Gallery in fall 2019.
"Certainty, it seems, is a prerequisite of architecture. Buildings do, after all, have to stand up. While ambiguous and dual qualities are prized in form, this equivocation is but a pretense of near collapse with a safety net. The installation 6 Work Surfaces... considers the authority of formats of display and installation by proliferating a series of noncompliant projections that point to alternative occupations of the gallery. The installation looks toward the amplifications, digressions, and ambiguities made visible through coincidence and overlap by reshuffling hierarchies of support and display, form and representation, materialism and abstraction."
This post is an excerpt from the printed publication. Check out more of Katy's work in the digital supplement to the publication.