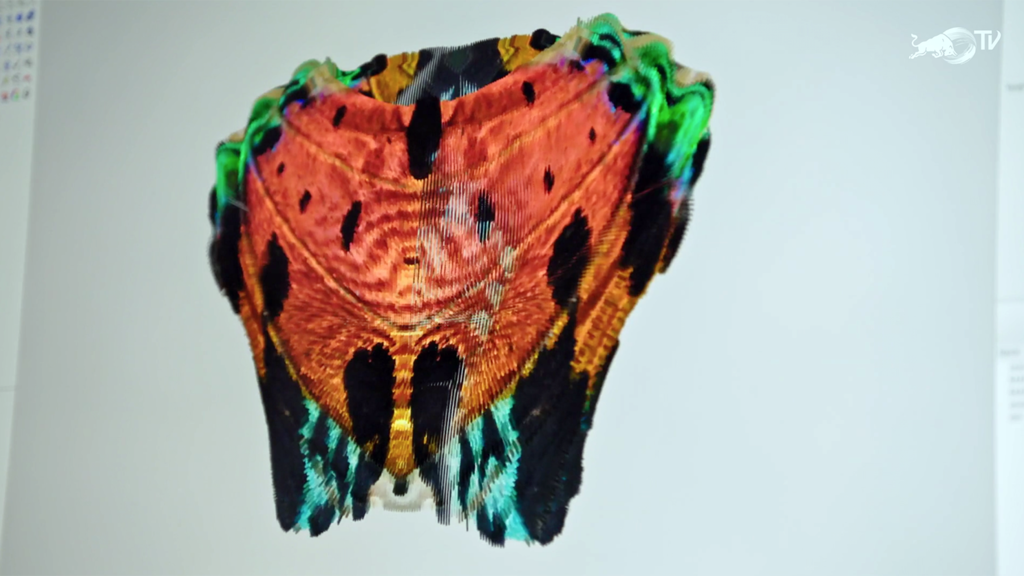 The fashion of the future does not come from 2D drawings but from 3D digital renderings.
Assistant Adjunct Professor Julia Koerner's cutting-edge approach to fashion and product design was recently featured in a special episode of Red Bull's Innovator TV Series. The segment highlighted her innovative design work through her firm JK Design GmbH as well as her teaching at UCLA Architecture and Urban Design, where she leads Core studio sections as well as technology seminars in the M.Arch. professional program.
Julia's unique approach draws inspiration from nature and uses 3D printing instead of traditional sewing methods. Her skills are in high demand, from international runways to movie productions such as Black Panther, which won an Oscar for Best Costume Design in 2019.
View the full episode here:
redbull.com/int-en/videos/julia-korner-3d-costumes-red-bull-innovator-tv-extra