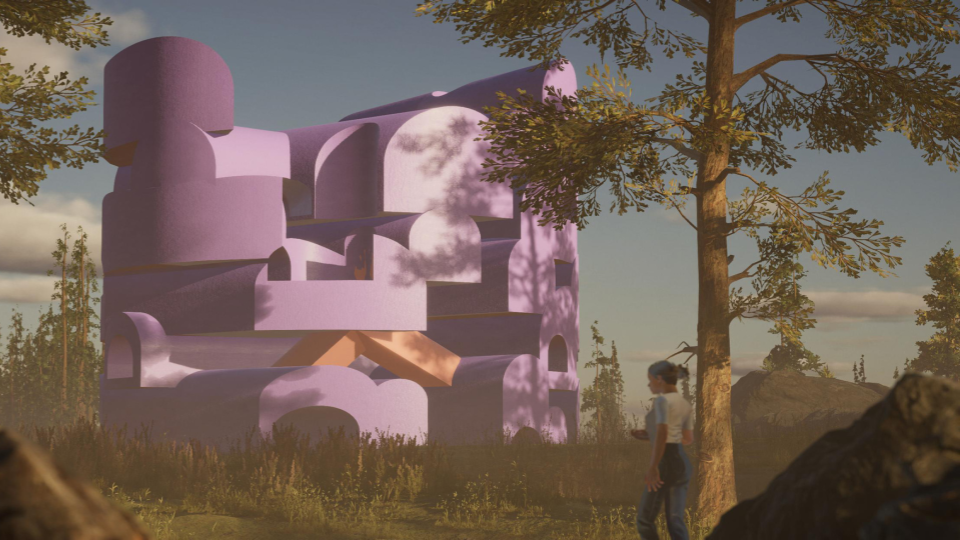 UCLA Architecture and Urban Design is seeking a Lecturer for its Master of Science in Architecture and Urban Design (MSAUD) program's Urban Strategy Studio, co-teaching alongisde that studio's lead instructor at AUD's IDEAS campus. The one-year Lecturer appointment reports to AUD's Chair and collaborates with the Urban Strategy Studio lead to develop the studio's curriculum, deliver instruction, and advance research. The appointment is expected to begin with Fall 2022 instruction in September 2022. (Learn more and apply now.)
AUD's MSAUD program is a one-year, post-professional degree program sited at AUD's innovation-minded IDEAS Campus. The IDEAS Urban Strategy Studio operates in a multidisciplinary context, engaging with a wide variety of topics, experts, and agencies. As cities become a central site and substance of all design, students work across scales to develop a set of analytical and design skills that will shape the cities of the future. The Urban Strategy Studio is led by AUD's Jeffrey Inaba.
IDEAS and the MSAUD program offer a research platform in architecture education that advances research, experimentation, and cross-disciplinary collaboration among professors, students, and industry collaborators, expanding the boundaries of architectural practice. Students work on a dedicated research topic throughout the year to build a continuous and in-depth line of study. IDEAS fills a current void in architecture education by providing a dedicated program and satellite campus for advanced applied research for the future of architecture and urban design.
The ideal candidate will have experience with teaching graduate-level architecture studios and/or seminars. The primary criteria for this position are a proven design sensibility and the ability to communicate clearly and critically with the students and faculty. This position requires expert knowledge in a variety of digital modeling, animation, and fabrication software. The studio will focus on prototyping, 3D printing, and developing new construction methodologies using the IDEAS Robotics Lab. Candidates should have a working knowledge of digital fabrication tools like CNC milling, 3D printers, and all of the usual equipment found in most architecture schools today. The year-long studio requires an awareness of contemporary culture and in particular trends in urban design.
Minimum requirements include an advanced degree (MArch or equivalent) in architecture; three years of experience teaching design; and advanced knowledge in digital modeling and animation (preferred knowledge of Unity, Unreal, Cinema 4D, Grasshopper, Robotic 3D Printing, or equivalent).
To apply, candidates must submit a letter of intent with a curriculum vitae, examples of work as a PDF (with additional links to relevant videos and web content), and the names, phone numbers, mail, and email addresses of three references who can provide a knowledgeable evaluation of the applicant's qualifications.