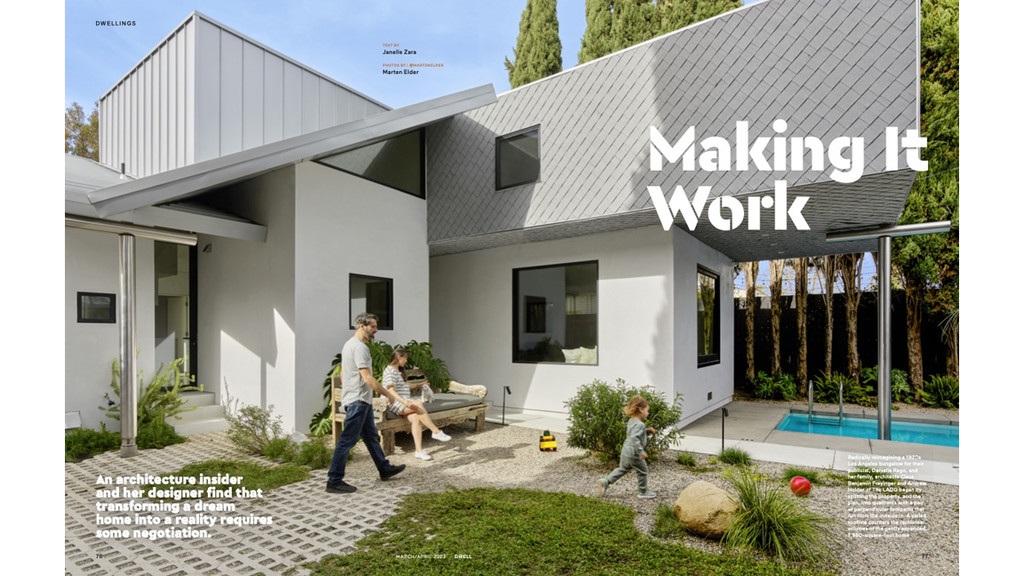 UCLA AUD's Claus Benjamin Freyinger (MArch '05) and his LA-based practice The LADG have notched the cover of Dwell magazine's March/April 2023 issue, starring a recently completed Larchmont Village project. In the accompanying feature, Freyinger converses with the project client Danielle Rago, co-owner of LA-based public-relations outfit This by That, and takes us on a stroll through some of their design decisions.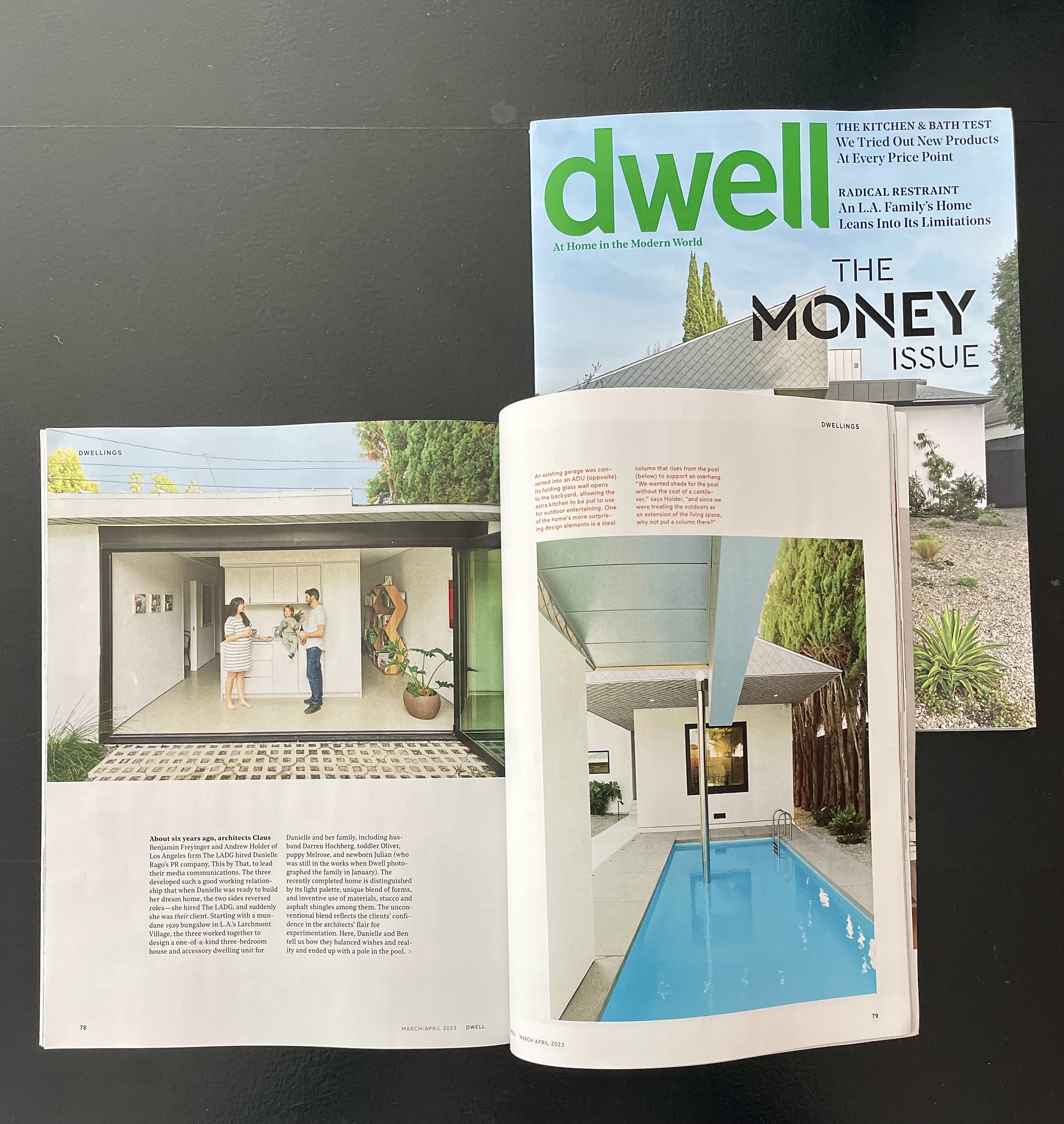 The ten-page feature includes floor plans and photos of nearly every space in the home, a 1929 bungalow that Freyinger and The LADG transformed into a three-bedroom house and accessory dwelling unit. As Freyinger observes, design priorities included optimizing every square inch of available space, leading to what the magazine calls a "boldly alternative plan." See gallery below for some process illustrations and other work from Freyinger and The LADG.
Negotiating desires for both open space and privacy, proximity and separation, Freyinger and LADG partner Andrew Holder (MArch '05) balanced a series of small, crafted spaces around a generous, open-plan kitchen, capped by a vaulted roof.
"Instead of everyone gravitating to the hearth," says Freyinger, "the center of the house is the focus of attention. Everything—the airflow, the people—converges there."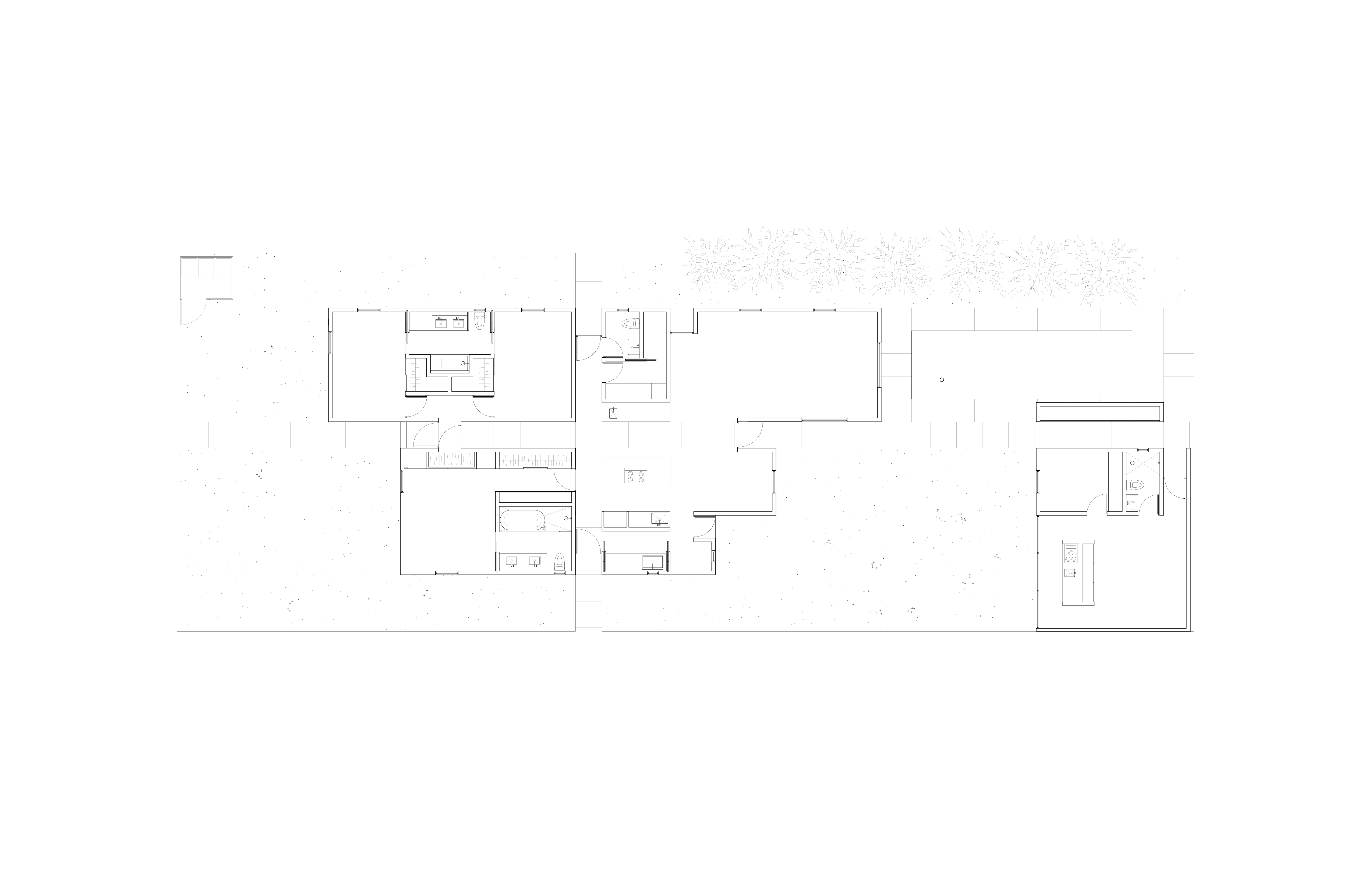 Another design quirk: in order to resolve the desire for a pool, a guesthouse, and an overhanging roof in the same place, Freyinger and Holder found the pool to be the best place to put a support column.
"In the face of contradictions, the design prompt becomes a mission to reconcile the two," Freyinger observes. "And, as it turns out, with a little bit of thoughtful planning and good dialogue, you can really make things work."
Freyinger founded in 2004 with co-principal Andrew Holder; they now have offices in Venice, California and Cambridge, Massachusetts. The LADG designs at all scales, from furniture to multi-unit masterplans, and they have completed projects in California, Colorado, Hawaii, Minnesota, New York, Oregon, and the United Kingdom. Among their honors are the 2017 and 2018 Progressive Architecture Awards, the 2014 League Prize from the Architectural League of New York, and multiple citations from the Los Angeles Chapter of the AIA.
Freyinger's design interests include the repurposing of architecture of the late baroque for contemporary audiences and building relationships between architecture and fine art practice. Alongside his AUD pedagogy, he has held positions at Mones and Partner, Architects in Munich, Germany, and Kohn Pedersen Fox Architects and Planners in New York.
Check out the full feature on Dwell's website, and check out more of Freyinger's work at The LADG.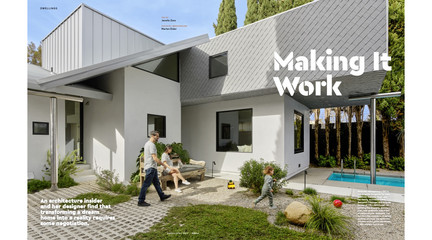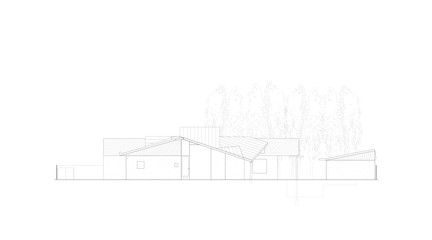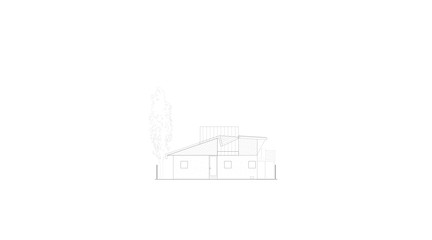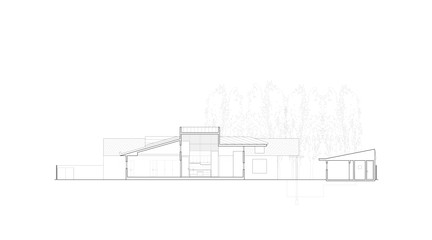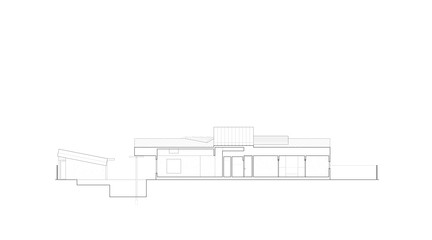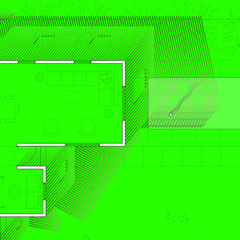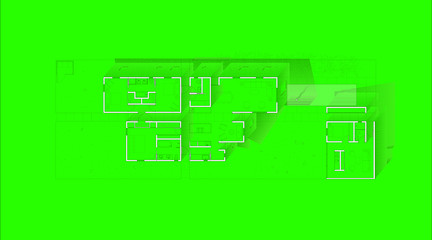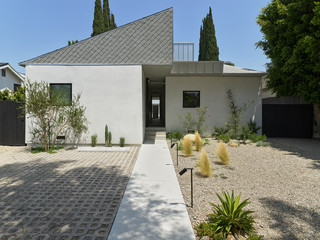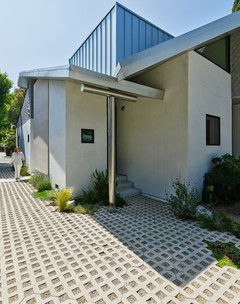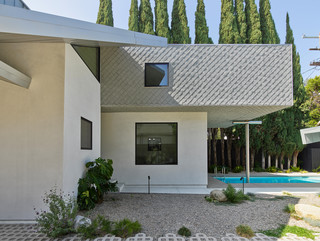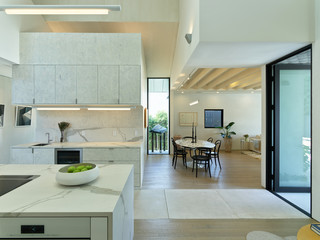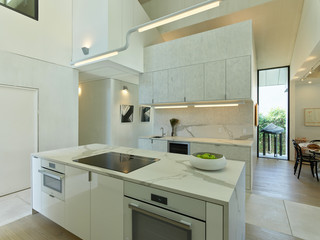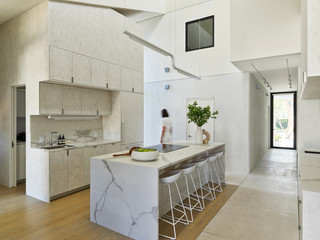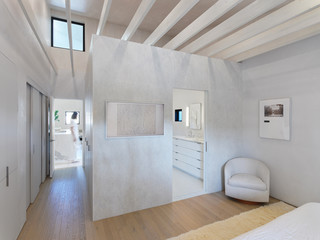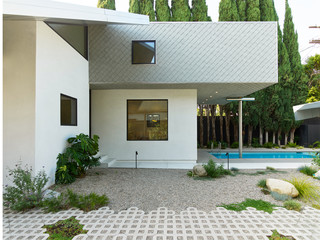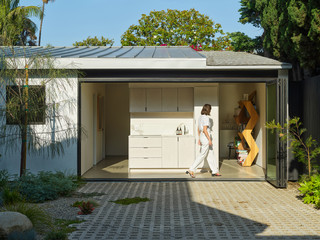 Opening spread

Elevation, courtesy The LADG

Elevation, courtesy The LADG

Section, courtesy The LADG

Section, courtesy The LADG

Base plan, courtesy The LADG

Base plan, courtesy The LADG

Photo by Marten Elder

Photo by Marten Elder

Photo by Marten Elder

Photo by Marten Elder

Photo by Marten Elder

Photo by Marten Elder

Photo by Marten Elder

Photo by Marten Elder

Photo by Marten Elder