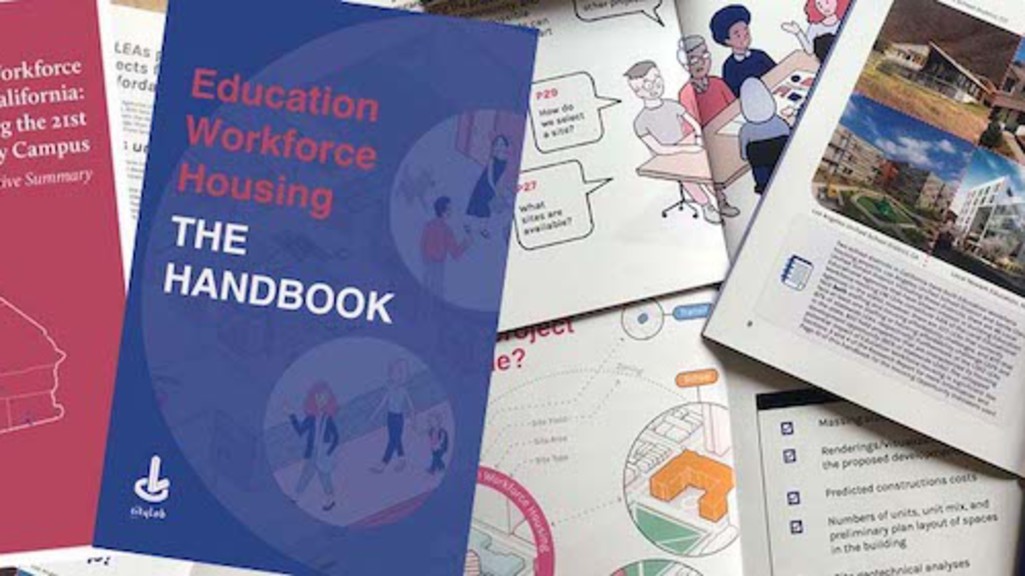 News
Faculty
Research
With new report, cityLAB reveals every county in California has public land to build housing for teachers and school staff
cityLAB UCLA has released a report and handbook distilling years of research into a timely conclusion: Every county in California has public land to build housing for teachers and school staff.
This condition is explained and unpacked in Education Workforce Housing in California: Developing the 21st Century Campus, the report and companion handbook produced by cityLAB and collaborators including the California School Boards Association (CSBA), the University of California at Berkeley Center for Cities + Schools, and the University of California at Berkeley Terner Center for Housing Innovation.
Developed in collaboration with the CSBA and funded by the Chan Zuckerberg Initiative (CZI), Education Workforce Housing in California inventories tens of thousands of potential sites in order to offer a range of housing design strategies and a roadmap for school districts interested in exploring this transformative opportunity to enable more teachers and staff to live in the communities that they serve. The report also makes important recommendations for state policy reforms to encourage education workforce housing. The report is accompanied by an illustrated Handbook that provides a how-to guide for school boards, administrators, and community members to advocate for and advance the development of education workforce housing on underutilized schools lands in communities across California.
"This study shows that schools and housing are an excellent match, and by partnering with communities, great design solutions for different districts can lift up schools, neighborhoods, and the education workforce who will live there," observes Dr. Dana Cuff, Professor at AUD and founder/director of cityLAB.
The cityLAB Education Workforce Housing in California research team includes Dr. Cuff, alongside Assistant Director of Design Research Kenny Wong and AUD students Emmanuel Proussaloglou (MArch/MURP '22), Akana Jayewardene (MArch '22), Xiuwen Qi (MArch '22), Roya Chagnon (MArch '22), and PhD candidate Carrie Gammelll.
Among other findings, Education Workforce Housing in California demonstrates that, in California schools, today's housing crisis has led to worsening educational outcomes, high teacher turnover, and staffing shortages as employees struggle to live in the communities where they work - costs that are disproportionally borne by students in low-income schools. Meanwhile, as the report indicates, California school districts own nearly 151,500 acres of land, and 61 percent of the potentially developable properties are located where entry-level teachers face housing affordability challenges. Four Education Workforce Housing developments have been built in California, and fifty more districts are pursuing projects.
This report builds off of over five years of research on School Lands Housing at cityLAB, on the K-12, community college, and university levels. Such research includes Living in the 21st Century School Yard: Exploring the School-Housing Nexus in Southern California and Experiments in Student Housing, Next Gen Dorms, and My Commute is Hell.
Founded in 2006, cityLAB is focused on leveraging design for spatial justice and to address contemporary urban concerns. Specifically, cityLAB explores the challenges facing the 21st century metropolis, expanding the possibilities for our cities to grow more equitably, livably, sustainably, and beautifully, with affordable housing at the center of its efforts. Learn more at cityLAB's website.