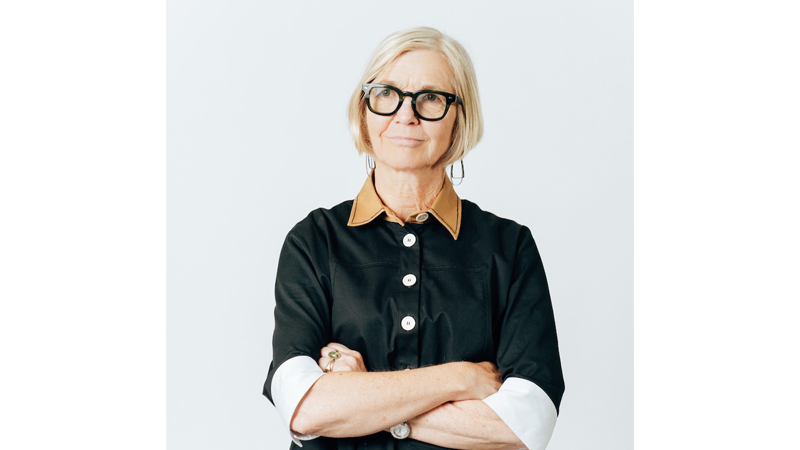 AUD's Dr. Dana Cuff has been named one of three global leaders to receive an Honorary Doctorate this year from Lund University's Faculty of Engineering (LTH) in Sweden, joining CalTech's John C. Doyle and IKEM's Nils Hannerz. They will be formally awarded their honors during Lund's Commencement ceremonies this June.
Cuff joins a small circle of designers who have been bestowed this honor, including Danish architect and industrial designer Arne Jacobson and British architect Peter Cook.
Lund's Honorary Doctorate program honors leading researchers, thinkers, and professionals with demonstrated prowess in research and education, as well as significant contributions to industry and society. Candidates are sourced via a worldwide nomination process.
"An honorary doctorate at LTH is proof of great appreciation, and awarded to those who through significant efforts have contributed to development, renewal or visibility in areas linked to the faculty's activities," according to Lund University.
Cuff is a Professor at AUD, where she also co-founded and directs the renowned cityLAB, a think tank for architecture and urban research focusing on the 21st-century world metropolis and how this can evolve towards more sustainable and equitable living environments. In 2019, cityLAB expanded its social and political engagement by creating coLAB in the Westlake/MacArthur Park neighborhood of Los Angeles, in long-term partnership with community organizations. cityLAB represented the United States at the 2010 Venice Architecture Biennale, was featured on CNN and in Newsweek magazine, and was named one of the top four urban think tanks in the country by Architect Magazine
Cuff has previously held the Lise Meitner Professorship at LTH, and in 2011 served as a Fellow at the Royal Swedish Academy. Her Lund LTH Honorary Doctorate is the latest in a series of career-long honors; recently, she has garnered Architectural Record's 2019 Women in Architecture Activist of the Year award, an international prize for Researcher of the Year for 2019 from the Architectural Research Centers Consortium, and the 2020 Educator of the Year award from the American Institute of Architects Los Angeles.