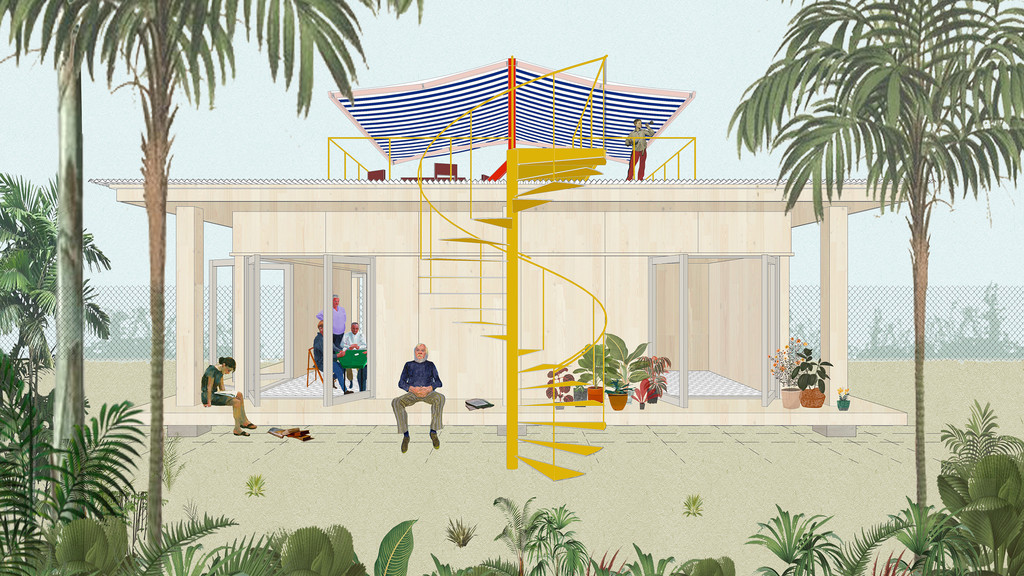 An accessory dwelling unit (ADU) design by faculty member Cristóbal Amunátegui's office Amunátegui Valdés is one of several featured in the recent launch of the ADU Standard Plan Program, an initiative organized by Mayor Eric Garcetti's office in collaboration with the city's Department of Building and Safety.
The new program features more than a dozen designs by a range of architectural studios in an effort to simplify the construction of these small-scale, stand-alone residences — in the midst of a housing crisis. By providing designs that have been preapproved by the city for construction, weeks can be shaved off the permitting process with the city, while also injecting high design into this critical form of housing stock.
On Amunátegui Valdés design:
The ADU design contributed by Amunátegui Valdés, a firm led by Cristobal Amunátegui and Alejandro Valdés with offices in L.A. and Santiago, Chile, used the project as a way to experiment with flexible spaces.

Their proposal features a simple geometric structure that is elevated above grade — a move that turns the bungalow's shaded portico into an informal bench and gathering site. (In their rendering, the architects playfully inserted an image of L.A. artist John Baldessari perched along this ledge.)

A bright yellow spiral staircase leading to a shaded roof deck provides the building with a touch of visual flair — and maximizes outdoor space.

"The activated rooftop is where we want to give the house its uniqueness," says Amunátegui. "The house also needs to share a backyard with another house. ... This multiplies the social areas. You give the main house and the tenants some autonomy."

These standard plans, he says, provide homeowners with possibilities they might not have imagined otherwise — and will perhaps serve as a way of inserting interesting architecture into the realm of the everyday.
This post is an excerpt. Read the full article on Los Angeles Times.