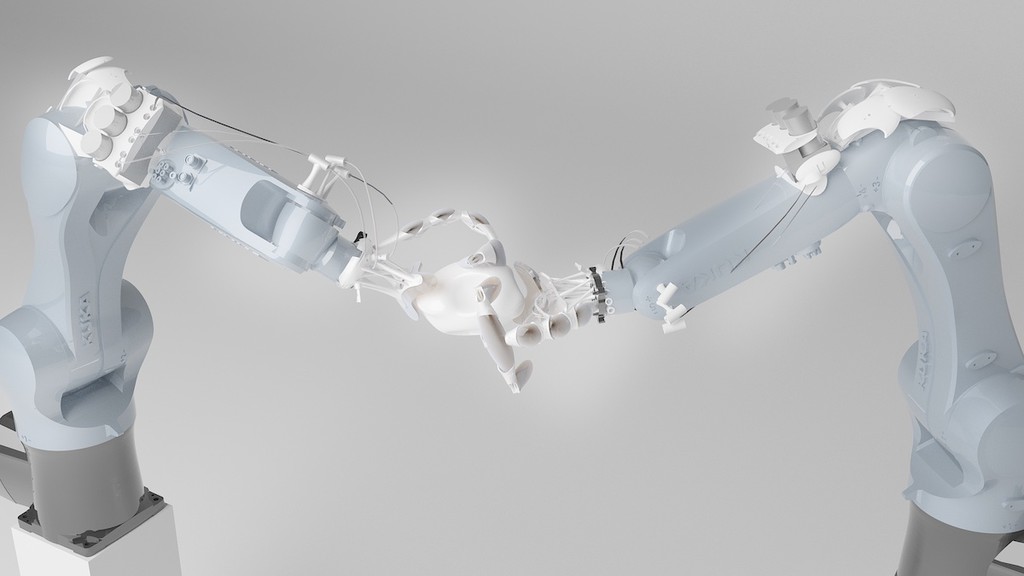 UCLA Architecture and Urban Design (AUD) is currently seeking candidates for Assistant Technologies and Facilities Manager, a dynamic role at AUD's cutting-edge IDEAS Campus: a 10,000-square-foot studio complex comprising a Robotic Lab, Fabrication Shop, classrooms, exhibition spaces, and offices. The IDEAS Campus is a design laboratory, home to AUD's post-graduate professional Master of Science in Architecture and Urban Design (MSAUD) program. The IDEAS Campus is where much of AUD's design magic happens, and the Assistant Technologies and Facilities Manager will find the opportunity to enable and innovate much of this work and research.
About IDEAS
IDEAS is a research platform in architecture education that advances research, experimentation, and cross-disciplinary collaboration among professors, students, and industry collaborators to expand the boundaries of architectural practice. The program is a one-year post-professional course of study that leads to a Master of Science in Architecture and Urban Design degree (M.S.AUD). Students work on a dedicated research topic throughout the year to build a continuous and in-depth line of study. IDEAS fills a current void in architecture education by providing a dedicated program and satellite campus for advanced applied research for the future of architecture and urban design.
Responsibilities
This role is responsible for supporting the IDEAS Campus and its Technology Lab's daily operations as well as any administrative, technological, and academic support functions as assigned, including contributing to long-range planning, training and instruction, safety coordination, operation, and management, alongside the Facilities Manager.
Basic Qualifications
The ideal candidate will hold, among other qualifications: Working knowledge of multiple releases of Microsoft Windows Operating, Mac OS X, Linux distributions and their respective TCP/IP communication clients; experience in the management of a large and complex multifunctional physical plant; knowledge and ability to maintain, service, and repair, or cause to be serviced and repaired by others, the equipment and facilities in the Robot Lab and Fabrication Shop; and working knowledge of Precix 3 Axis CNC router, Synrad laser cutter, and Z-Corp rapid prototyping 3D printer, or equivalent equipment, as well as design software Rhino, Maya, and Unity.
For more details about the position and to apply, please visit the UCLA job posting.
Campus Information
The University of California is an Equal Opportunity/Affirmative Action Employer. All qualified applicants will receive consideration for employment without regard to race, color, religion, sex, sexual orientation, gender identity, national origin, disability, age or protected veteran status. For the complete University of California nondiscrimination and affirmative action policy, see: UC Nondiscrimination & Affirmative Action Policy.
Help / Contact: geovani.garcia@aud.ucla.edu.