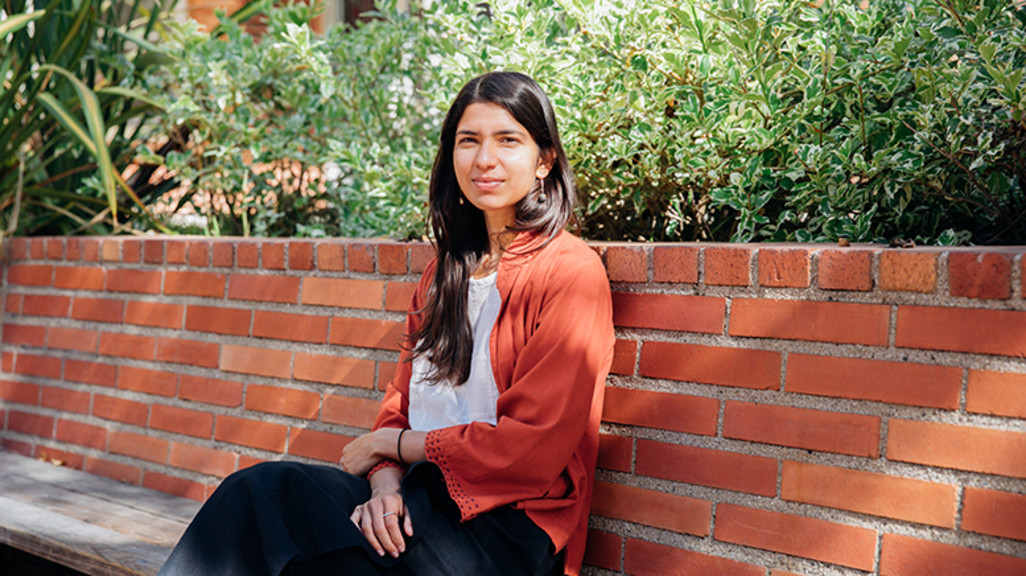 News
Student
Akana Jayewardene (MArch '22) named Graduate Student Speaker for UCLA Arts Class of 2022 Commencement
Akana Jayewardene (MArch '22) has been named Graduate Student Speaker for the UCLA Arts Class of 2022 Commencement, an honor bestowed to one graduate student each year from across UCLA's School of the Arts and Architecture (UCLA Arts) and its six departments. Jayewardene will address the UCLA Arts Class of 2022 during Commencement ceremonies on Saturday, June 11.
Alongside Jayewardene, UCLA Arts named Nina Diaz-Klein (BA '22) the Undergraduate Student Speaker.
Jayewardene will graduate from UCLA AUD with a Master of Architecture degree. While at AUD, she has worked as a research fellow at cityLAB and as an editor for the student publication POOL, and she co-founded AUD's Talk+Text Film Club. During the 2020-21 academic year, she was selected as the cityLAB Graduate Fellow, presented to one student each year in recognition of academic and research excellence, and served on the dean's student council.
Speaking with UCLA Arts reporter Avishay Artsy ahead of her Commencement Address, Jayewardene shared her personal story: growing up in the Sri Lankan capital city of Colombo, taking on undergraduate studies at the University of San Francisco, returning to Sri Lanka, and then finding her way to AUD.
"I was able to apply research from UCLA to things that I was concerned about living in Colombo. And that was so cool that it was relevant. It was applicable, even to my little hometown, and that was a big draw," Jayewardene observes. "The problems being studied at UCLA didn't seem like they would just pertain to UCLA or Los Angeles. They were global issues."
"If there is one term that could possibly describe Akana it would, for me, be global citizen, a person with a broad understanding of life and culture beyond one's home and who is, within foreign contexts, an active participant in the affairs of community," says Neil Denari, AUD Professor. "Akana's spirit is guided by the quest for knowledge, not for private or hermetic purposes, but for the idea of betterment at every turn. And embedded within this form of citizenship is a great eye for design and a mind tuned to the nuances of conceptual firmament. Akana uniquely and emphatically embodies the aspirations of UCLA's mission to push the boundaries of knowledge for the public good."
Learn more about Jayewardene's journey and visions via UCLA Arts' profile.