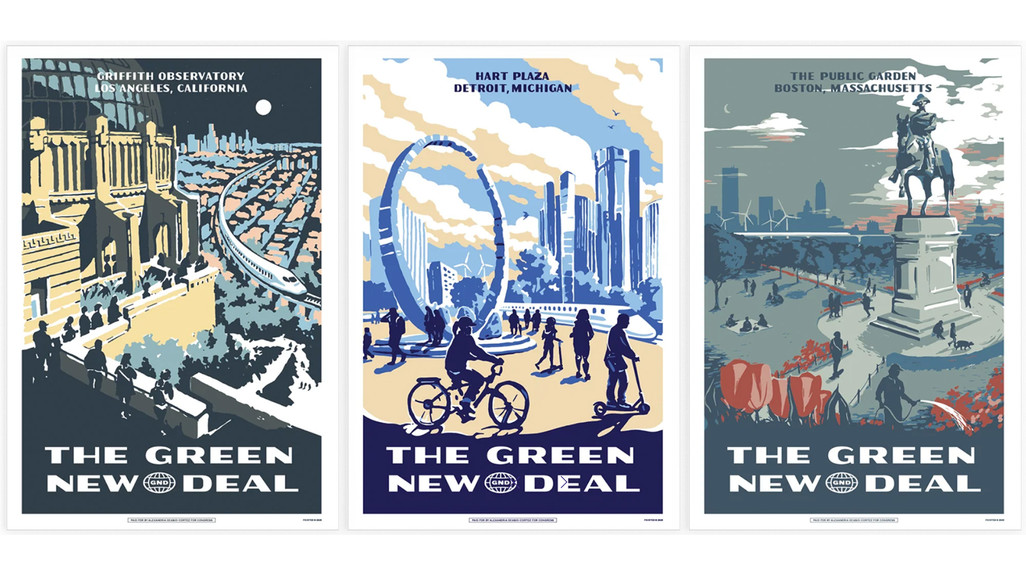 October 6, 2023, 12:30 PM – 2:00 PM
UCLA Architecture and Urban Design (AUD) is pleased to convene the Fall 2023 "Architecture After the Green New Deal" workshop, taking place in Perloff Hall Decafe on Friday, October 6, 12:30 to 2:00 pm.
This October 2023 workshop precedes the November 3 and 4, 2023 "Architecture After the Green New Deal" conference.
Please register in advance for the workshop and conference via Eventbrite. You may reach out to the event organizers, AUD's Shota Vashakmadze (svashakmadze@ucla.edu) and Dexter Walcott (dwalcott@ucla.edu), with any questions or requests.
This October 6 workshop is part of the ongoing research initiative "Architecture After the Green New Deal," exploring climate change and the built environment. The workshop will feature guests Iñaki Ábalos and Renata Sentkiewicz, as well as AUD PhD candidates Shota Vashakmadze and Dexter Walcott, and AUD Assistant Professor Cristóbal Amunátegui. The workshop will consider three questions drawn from central themes of the November conference—Building, Policy, and Pedagogy—in the format of rotating discussion groups. Participants will discuss how architecture intersects with the climate crisis in each of these three areas, and speculate on architecture's potential roles within them. Each question will be accompanied by a reading to be distributed prior to the event.
Vashakmadze and Walcott will facilitate the discussion on Building, asking how we can use climate change to consider the links between the many social, political, aesthetic, and technical dimensions of architecture?
Amunátegui will lead the conversation on Policy, asking how we can link patronage, policy, and design (pedagogy and practice) around climate issues?
And Ábalos and Sentkiewicz will lead a discussion on Pedagogy, asking how architecture education must adapt to the material and cultural demands placed upon architecture by the climate crisis?
Please revisit this page for updates ahead of the event. This page last updated September 27, 2023.