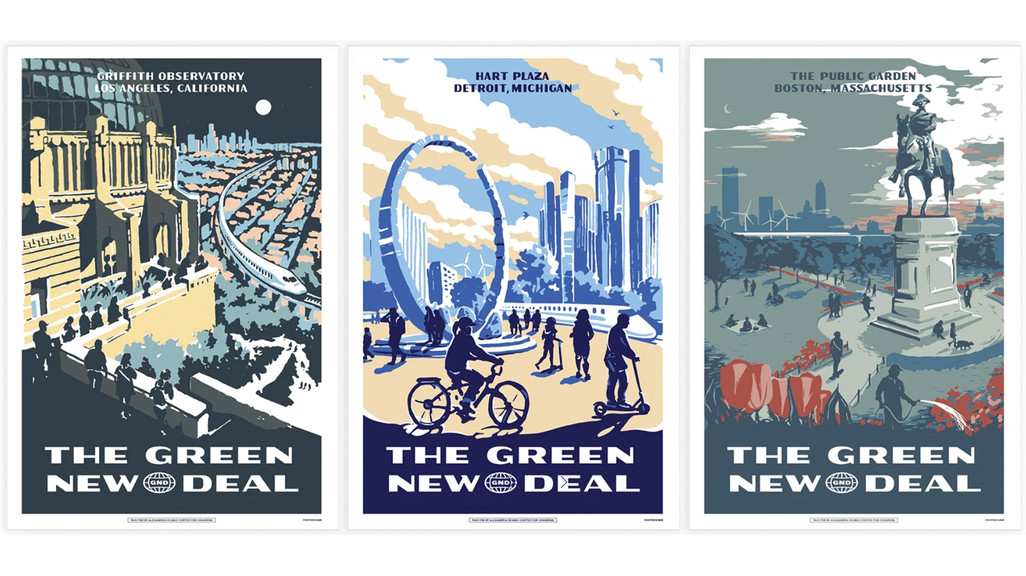 November 3 – November 4, 2023
UCLA Architecture and Urban Design (AUD) is pleased to convene the Fall 2023 "Architecture After the Green New Deal" conference, taking place in Perloff Hall Decafe on Friday, November 3 (9 am to 4 pm) and Saturday, November 4, 2023 (10 am to 1 pm).
This November 2023 conference follows the October 6, 2023 "Architecture After the Green New Deal" workshop, featuring Iñaki Ábalos and Renata Sentkiewicz as well as AUD's Cristóbal Amunátegui.
Please register in advance for the workshop and conference via Eventbrite. You may reach out to the event organizers, AUD's Shota Vashakmadze (svashakmadze@ucla.edu) and Dexter Walcott (dwalcott@ucla.edu), with any questions or requests.
This two-day event is part of the ongoing research initiative "Architecture After the Green New Deal," exploring climate change and the built environment. The effort aims to build upon AUD's existing interest and enthusiasm for these issues, and to develop critical aspects of the strategic plan formulated by the School of the Arts and Architecture, as well as UCLA's wider strategic planning, in response to the climate crisis.
The "Architecture After the Green New Deal" conference will include workshops for students as well as structured opportunities to engage with guests' research. The two-day event will take place in Perloff DeCafe and in Perloff Courtyard, and will be live-streamed for remote viewing.
The Green New Deal framework has offered a transformative vision of large-scale climate action, describing an equitable future to be won through a democratized economy and a renewed built environment. Examining the practices and products of architecture, this two-day conference will reflect on the potentials of the profession five years after the initial proposal of the Green New Deal and imagine the possible futures of an architecture after the implementation of its equitable climate policies. Looking beyond the merely technical solutions that have often characterized designers' climate response, the conference will address the social and political challenges posed by the climate crisis. It will ask how architects should approach changing ideas of environment, how they can participate in political transformation, and how their built works might contribute to a just transition.
On Friday, November 3, three multi-disciplinary panels will share recent thinking on issues of Building, Policy, and Pedagogy, while on the morning of Saturday, November 4, collaborative working groups will convene to consider new questions and approaches to: Architectural Practice, Technology, and Climate; Public Goods and Public Infrastructure; Organizing for a Green New Deal; Theories of Climate Justice; and Architectural Criticism for a Just Transition.
While a full roster is to-be-confirmed, conference participants will include Sydney Ghazarian (Labor Network for Sustainability), Holly Jean Buck (SUNY Buffalo), Steph Carlisle (University of Washington), J. Mijin Cha (UC Santa Cruz), Matt Huber (Syracuse), Regan Patterson (UC Los Angeles), Raphael Sperry (Arup), Eric Rauchway (UC Davis), and Kate Wagner (The Nation). They will join organizers Shota Vashakmadze and Dexter Walcott, among others.
Conference sessions will cover topics including the material transformation of the built environment, the policies shaping built outcomes, design pedagogies for the just transition, and the role of the profession in facilitating this transition, among other questions. Panelists will examine the infrastructures of climate justice and their attendant architectural expressions. These overlap in scales and contexts, but will articulate distinct modes of practice through particular sites of design, including:
Building: The sequence will begin with a panel closely focusing on real—and immediately accessible—problems of design. It will identify issues like the housing crisis, retrofitting, and coastal adaptation to identify the forces that shape its architectural outcomes, suggesting ways in which designers can intervene.
Policy: The panel will identify policy as a determinative influence on architectural responses to climate change and a site of design practice in itself. It will consider the process of organizing, crafting, and realizing legislation, and frame its architectural manifestation as evidence of a broader socio-political context.
Pedagogy: The final panel will reassemble the issues of the conference with respect to developing a new pedagogy—architectural but also public-facing. Speakers will include design educators and public intellectuals broadly rooted in climate policy and social movements. The session will seek to connect an emerging public sensibility to the long-term demands of a design education.
Revisit this page for updates and registration details ahead of the conference. This page last updated September 26, 2023.