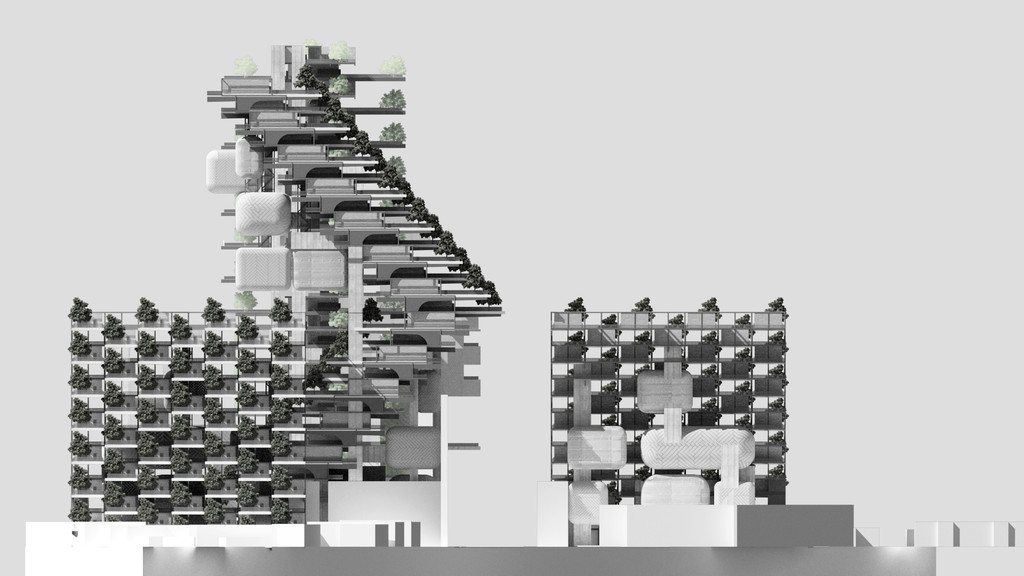 Is there such a thing as a self-aware city? A city that is aware of both its positive and negative traits? One that is willing to confront and understand change in dynamic times? One that is willing to shed one identity for another in a moment of radical adaptation?
Strictly speaking, polytropos means "many forms", but for this research project a more useful meaning for the term is "adaptive personality". Given birth through the DNA strands of sunshine, space, and mobility, Los Angeles' maturation as a city has been equal to its morphological evolution. Not without mutations in other words. Indeed, our arcadian sublime and all that potential has given way to a more standard view of Los Angeles through North American urbanism, i.e through the lens of problems. Our problem is best summed up as one of footprint.
Five teams have selected one station on the Expo Line to use as a center point for a 1 Kilometer diameter site. They are: Bundy, Sepulveda, Culver City, La Cienega, La Brea. They have been given the task to examine the existing physical, social, and economic conditions and work from the bottom up to project a newly zoned "self sustaining city".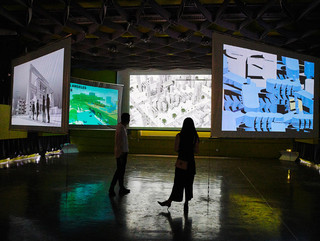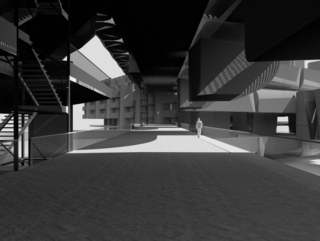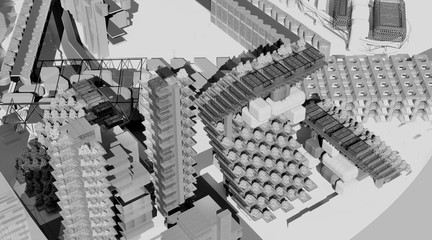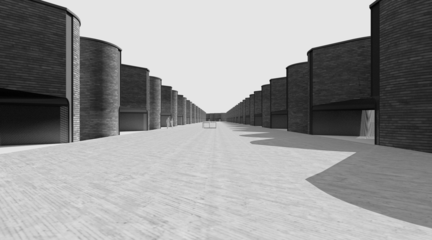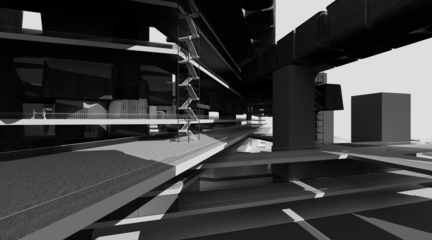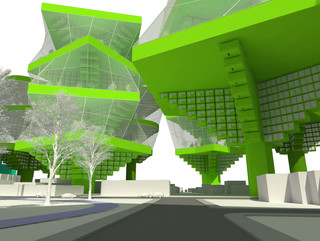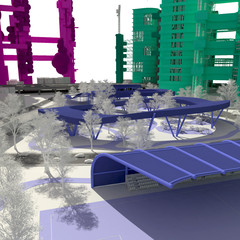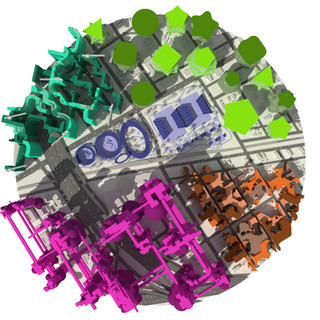 End-of-year student exhibition

Tom Niu and Connor Verteramo

Tom Niu and Connor Verteramo

Tom Niu and Connor Verteramo

Tom Niu and Connor Verteramo

Tom Niu and Connor Verteramo

Jean-Michel Hirsch and Daniel Polk

Jean-Michel Hirsch and Daniel Polk

Jean-Michel Hirsch and Daniel Polk

Jean-Michel Hirsch and Daniel Polk

Jean-Michel Hirsch and Daniel Polk