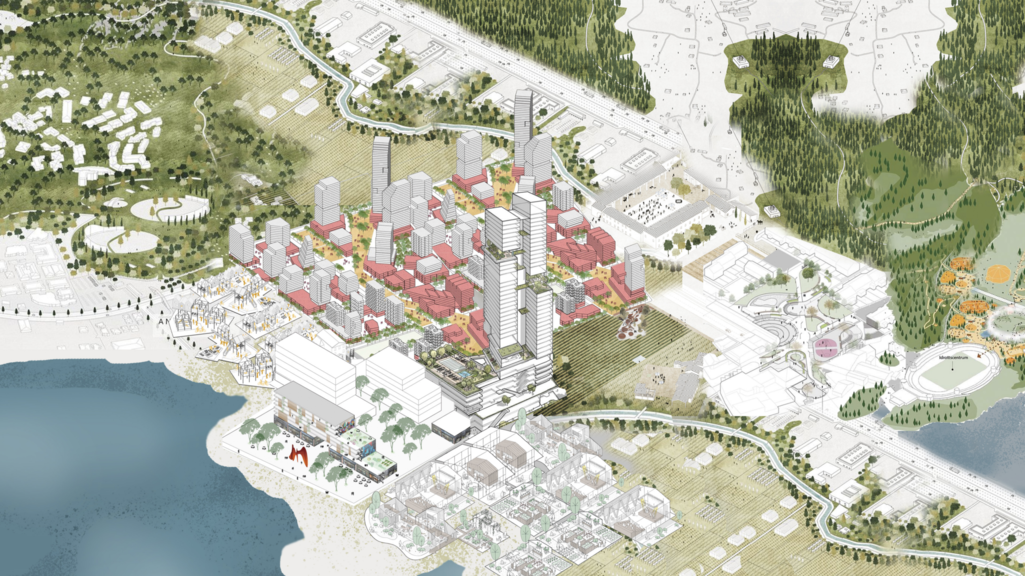 Student Work
M.S. AUD
Gabriiela Jarboe and Huihang Xu's "Baby Boomers in 2035: Aging in Silicon Valley" (MSAUD Urban Strategy Studio, 2023)
Baby Boomers in 2035: Aging in Silicon Valley
Project by Gabriiela Jarboe and Huihang Xu, both MSAUD '23 (Urban Strategy Studio)
The Paradoxes of Being a Boomer
Baby boomers have been instrumental in shaping the world as we know it. Contributing to nearly one-third of greenhouse gas emissions, they are leading the charge to find solutions to the environmental crisis they are primarily responsible for.
Our project aims to build a new kind of blue zone community that is structured around the environment, promoting a super-aging society that aligns with boomers' values and fosters longevity. By utilizing natural landscapes, we can create outdoor living spaces that optimize health and well-being, encouraging a lifestyle that promotes longevity. Additionally, Eco-friendly reservoirs will connect people of all ages to the climate evolution.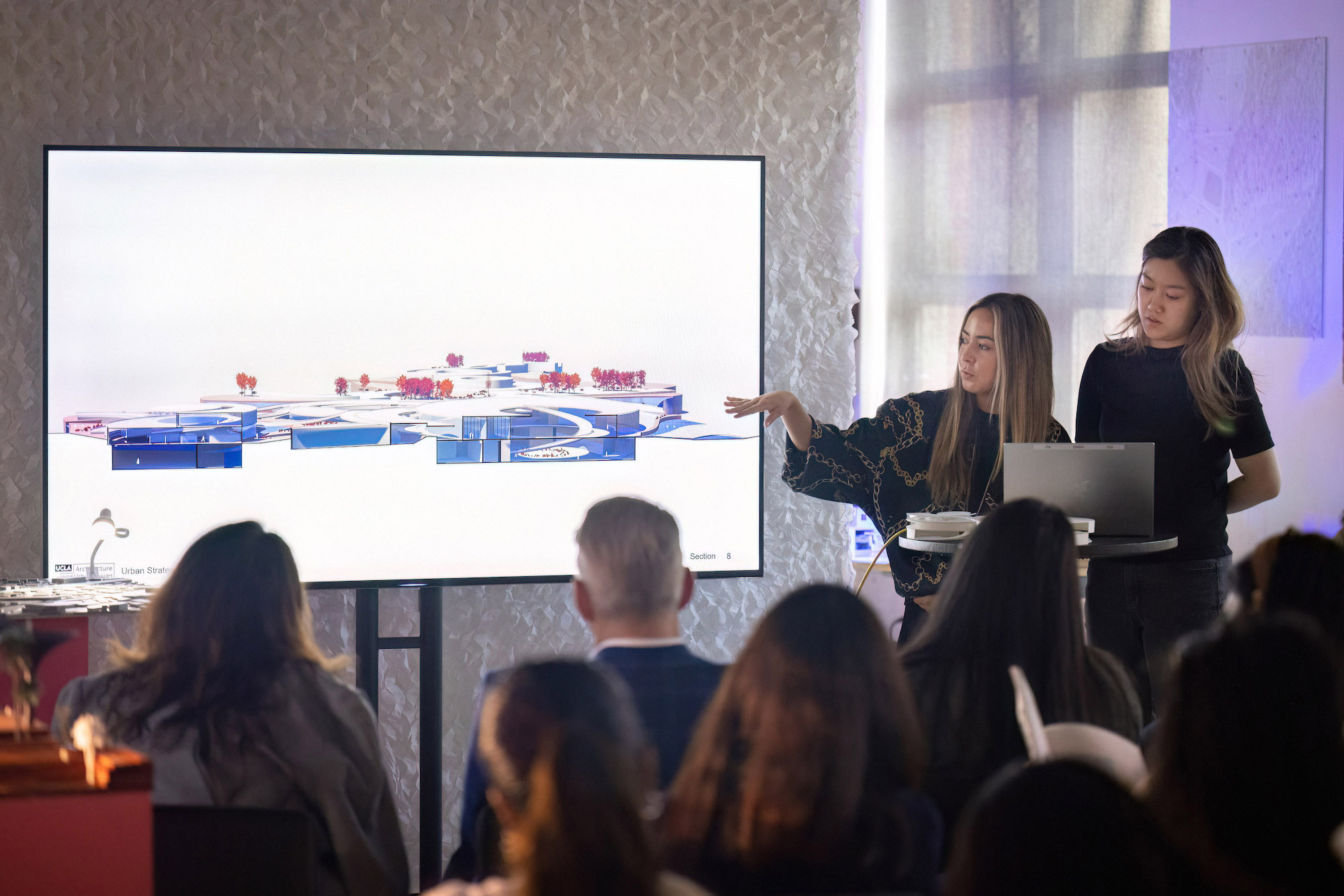 Consumption as Consciousness
Boomers are the first generations of mass consumers. They take this role seriously by allowing consumption to shape their identity. Having experienced epic societal changes, they possess a wealth of experiences and capital to define the future by how they spend.
In our research, we explore the preferences of baby boomers, using their insights to create a climate sense of environment. By embracing their distinct perspective and consciousness, we propose the city of 2035.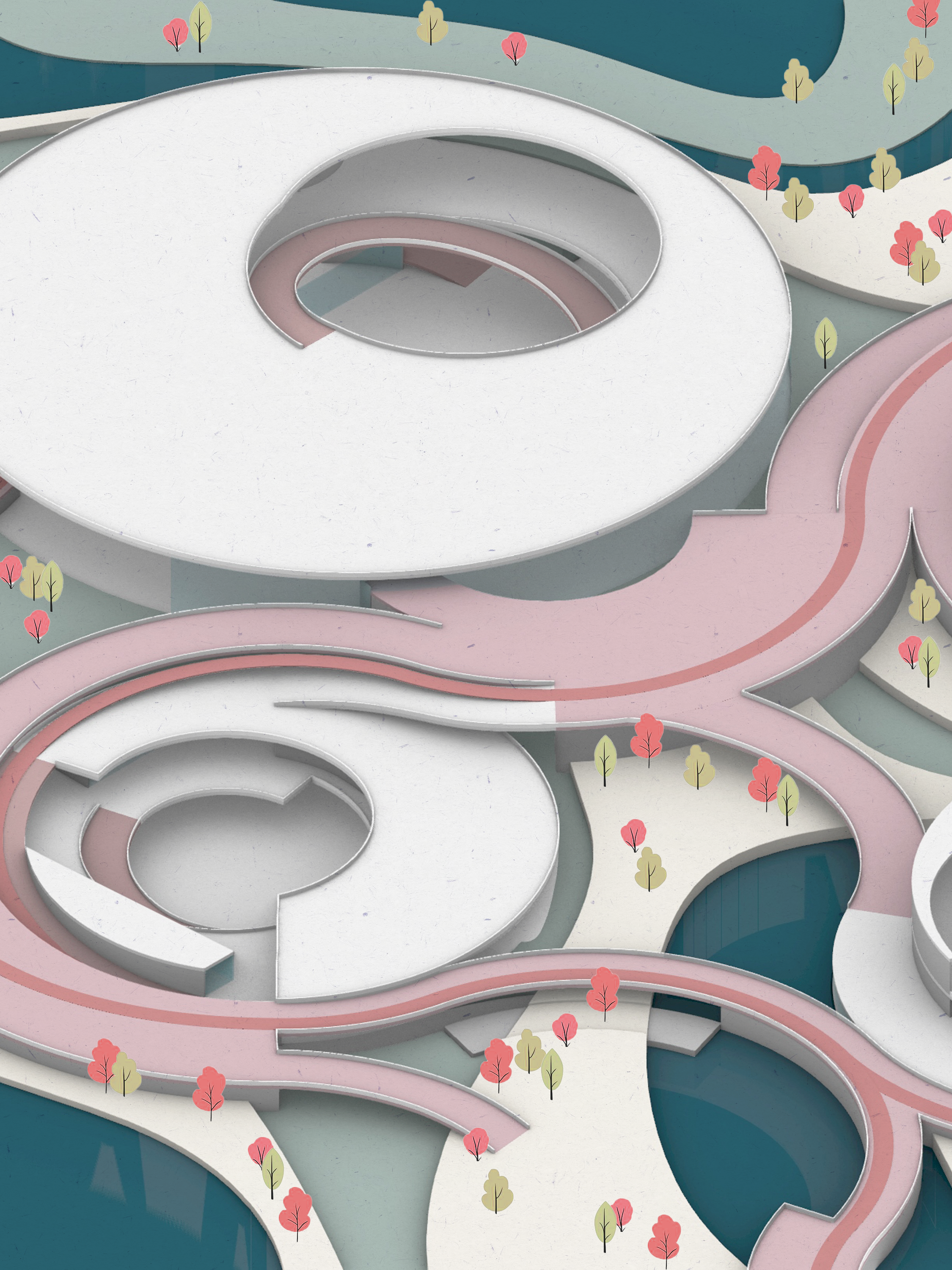 Healthy and Connected Environment
Our design strategy revolves around creating an environment that promotes health, sustainability, and longevity. To foster social interaction and well-being, Eco-friendly reservoirs are implemented as communal spaces, encouraging individuals of all ages to connect and engage. By optimizing the outdoor environment, we strive to enhance overall health and extend lifespans.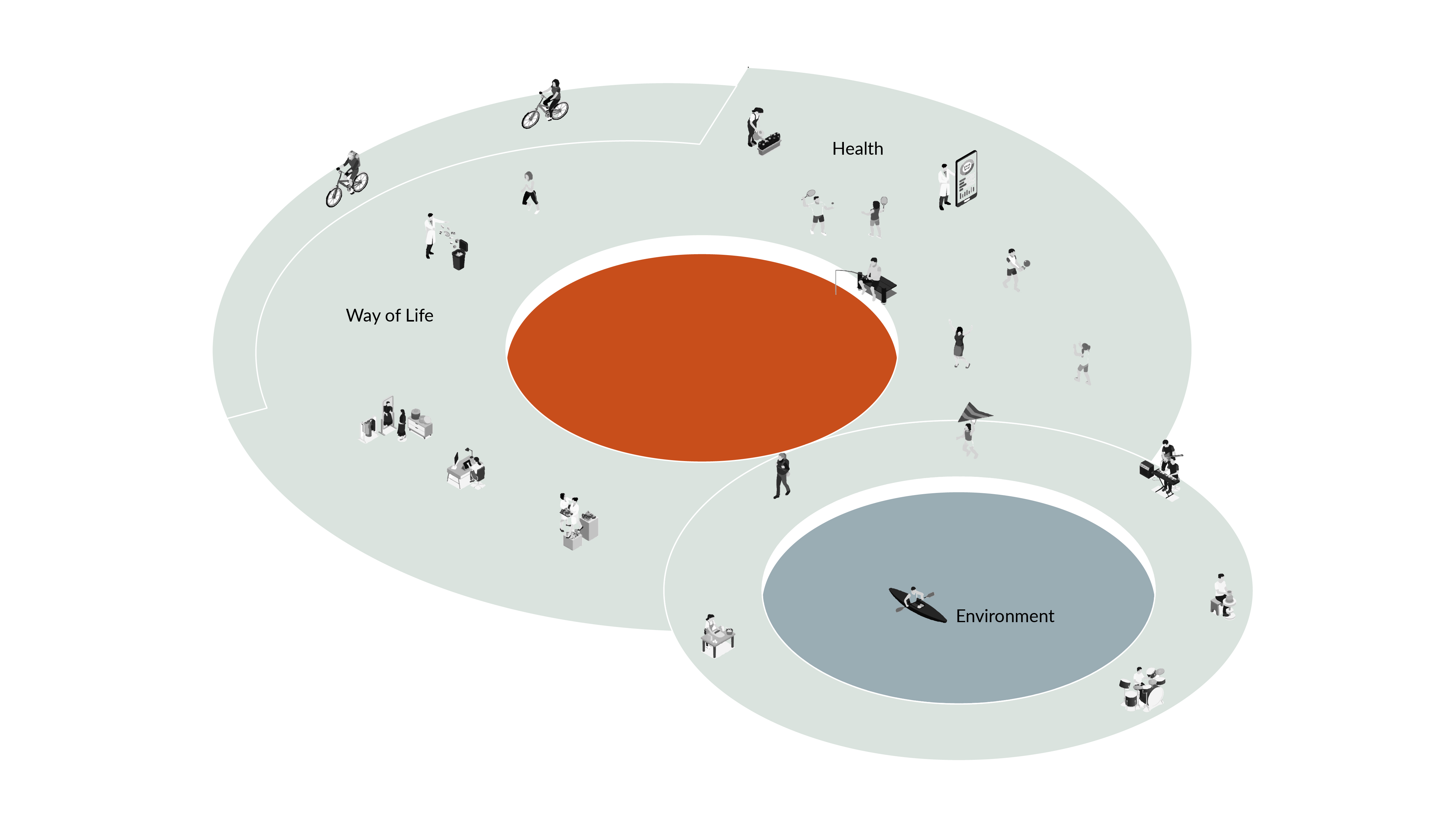 Master Plan
The concept of incorporating preserved salt ponds into natural reservoirs along naturally formed green belts throughout Silicon Valley creates vibrant communal spaces within this technological hub. Our site serves as a prototype for other locations to explore and embrace.
Landscape as Wayfinding
Through carefully planned circulation paths, our senior living complex encourages social interaction while connecting with the surrounding communities. Landscaped areas with varying heights and ramps ensure mobility for all residents, while the buildings seamlessly integrate with their surroundings.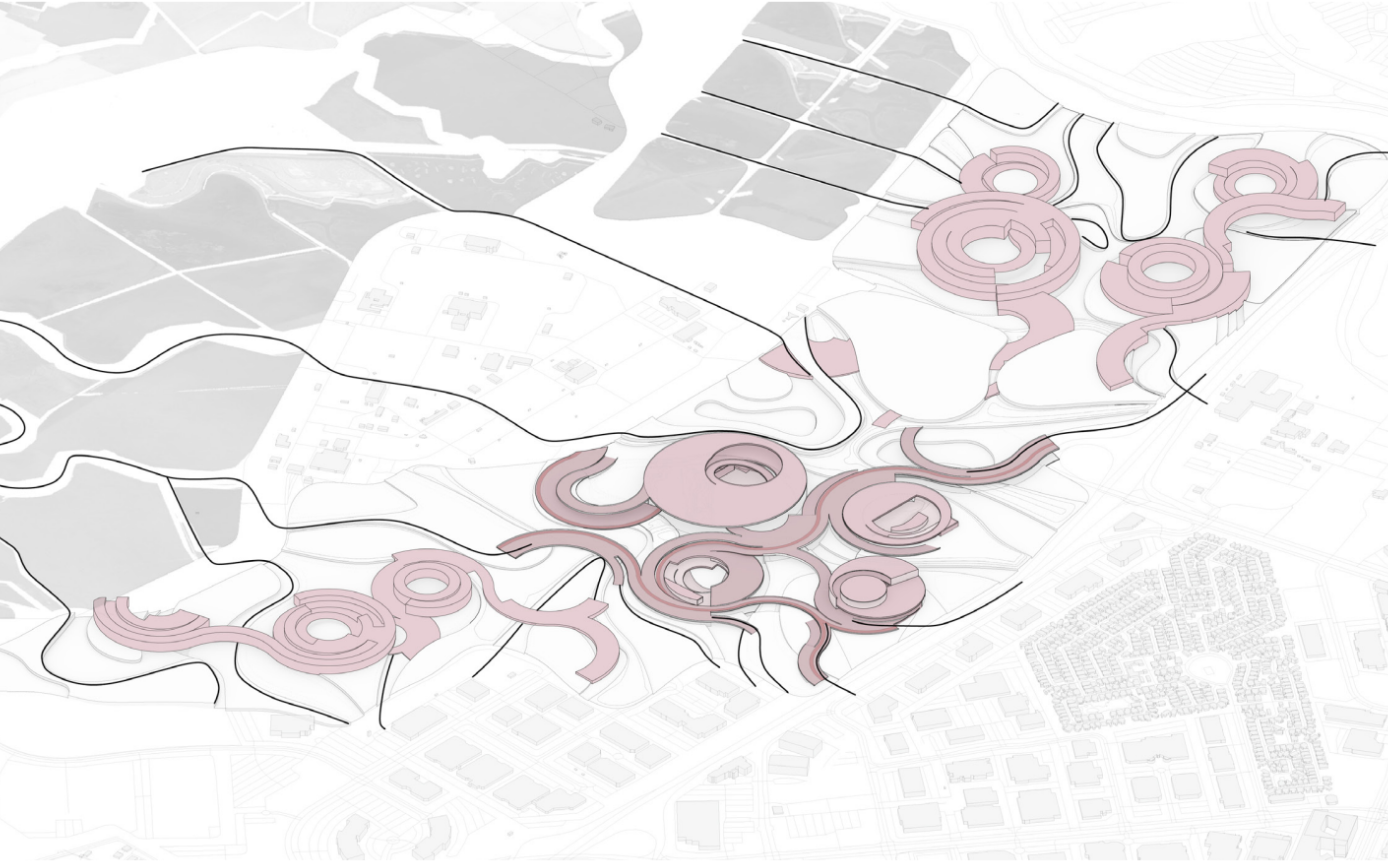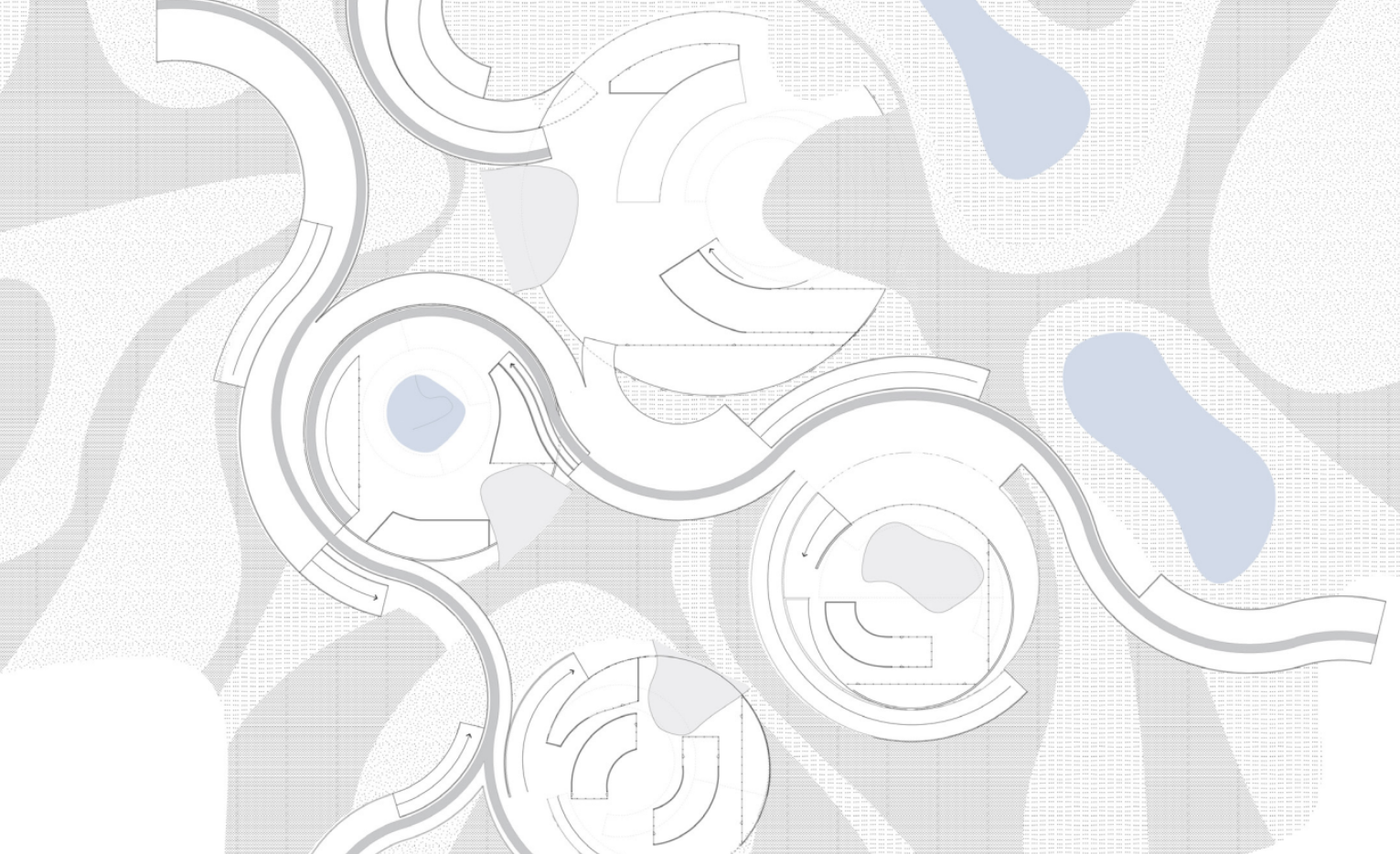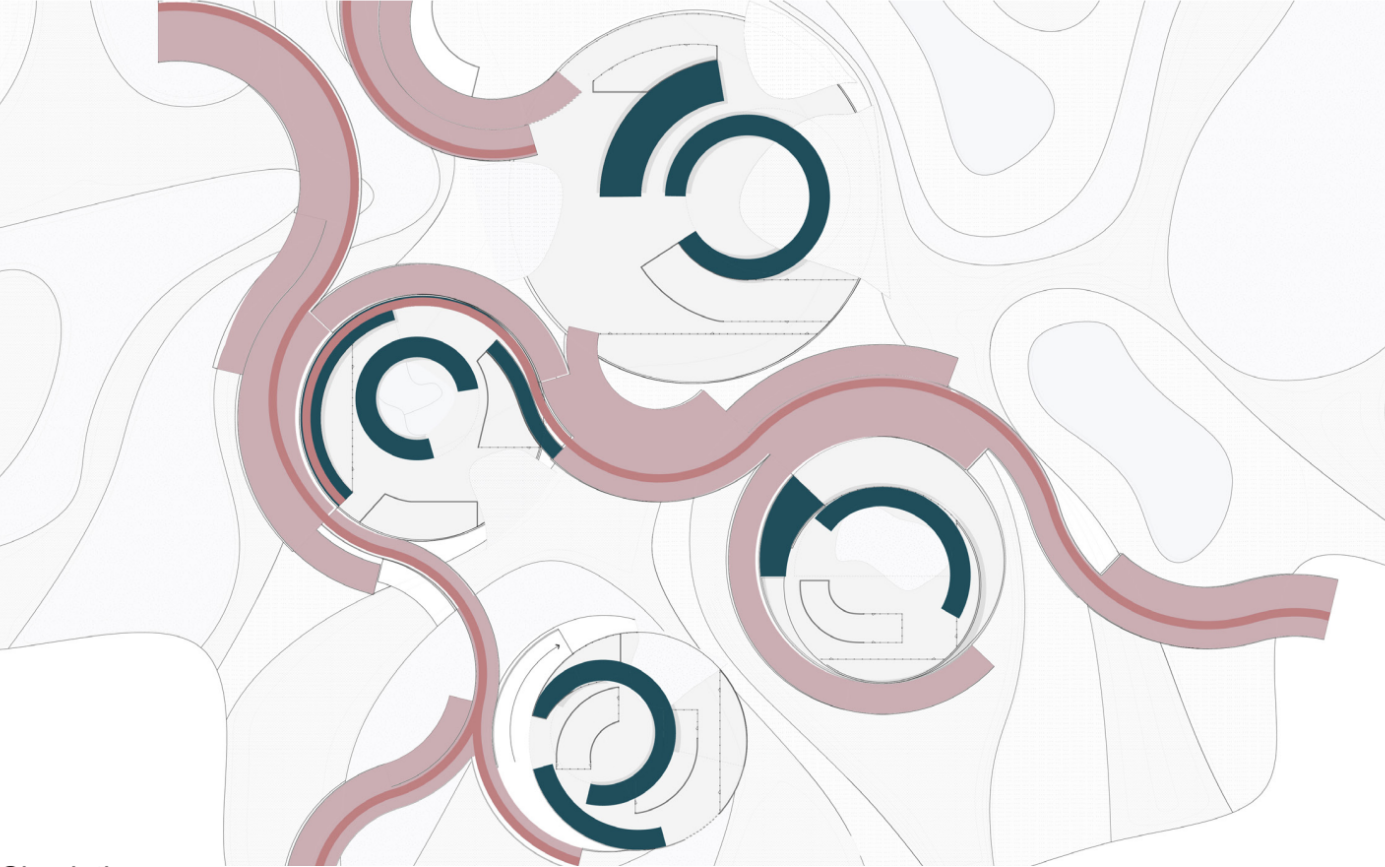 Programmed for a Vibrant Lifestyle
Our senior living complex offers a comprehensive range of amenities and programs to support a vibrant lifestyle. The program includes various housing options, indoor facilities such as state-of-the-art gyms, swimming pools, serene zen gardens, scenic footpaths, and commercial areas with restaurants and health support services. Communal spaces like karaoke rooms, community kitchens, and multimedia rooms foster social connections. Additionally, interconnected rooftop circulation paths promote a sense of community and connectivity.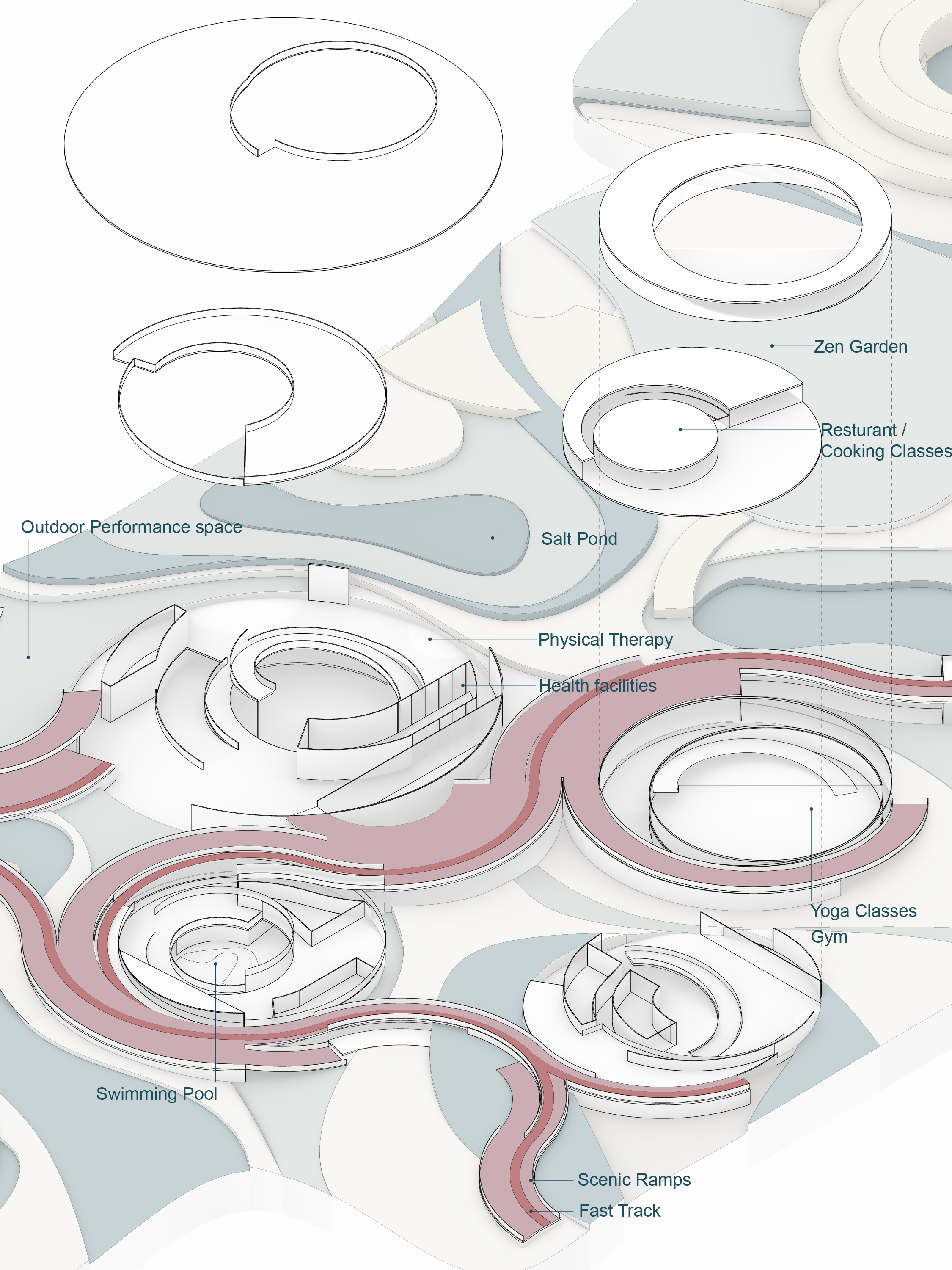 Blending Landscape and Interior Spaces
Landscaping is integrated within the interior spaces creating a smooth transition between serene outdoor spaces and interior environments. Occupants are guided to different buildings within the community, enhancing wayfinding and a sense of place. Connectivity through spaces allows for different activities to bring back reminiscence throughout ones daily life.

The Role of Environment in Promoting Longevity
As the boomer generation continues to age, there is a growing recognition of the importance of the environment in promoting longevity. We propose new typologies for learning, healthcare, and shopping to enrich this phase of their lives.
In Silicon Valley, where significant contributions to GDP have driven transformative advancements, we embrace the concept of "super-aging." By combining bioscience and individual engagement, we contribute to this movement and highlight the critical role of the environment in enhancing life expectancy.