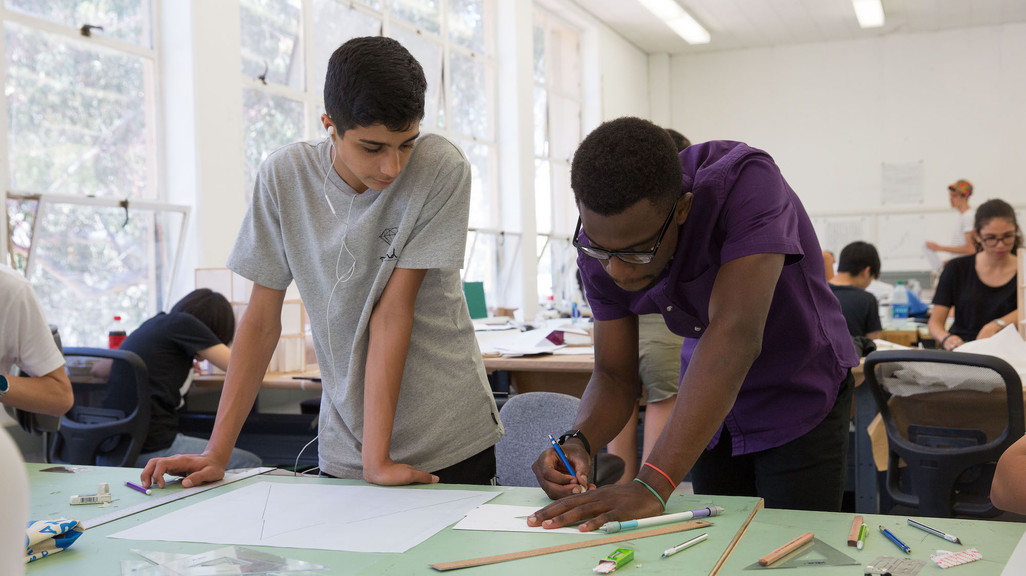 AUD is pleased to announce its roster of Summer 2022 lectures and events, part of the programming for AUD's two summer programs: TeenArch Studio and JumpStart. All lectures will be broadcast via Zoom, with select lectures presented in-person for TeenArch and JumpStart participants, and all lectures will take place from 1:00 to 2:00 pm (PDT). Select lectures will also be presented in-person, in AUD's Perloff Hall Decafe.
Led by Summer Programs Director Julia Koerner, both the JumpStart program and TeenArch Studio engage students in a wide range of activities, from intensive design exercises, individual feedback sessions, and small group discussions, to studio-wide presentations and reviews. The Summer Lecture Series offers programming and conversation that is simultaneously fundamental and complementary to Summer Programs pedagogy.
While accurate at the time of this posting, all details about the Summer Lecture Series are subject to change; please bookmark this page for updates.
The 2022 Summer Lecture Series includes:
Tuesday, July 5
Katy Barkan (AUD Lecturer, and Founding Principal of Now Here)
Neil Denari (AUD Professor, and Founding Principal of NMDA: Neil M. Denari Architects Inc.)
---
Thursday, July 7
Benjamin Freyinger (AUD Lecturer, and Co-Principal/Co-Founder of The LADG)
Mohamed Sharif (AUD Assistant Adjunct Professor/Director of Undergraduate Program, and Co-Principal/Co-Founder of Sharif, Lynch: Architecture)
---
Tuesday, July 12
Kara Moore (Designer, SHED Architecture & Design)
Maria Sviridova (Project Architect and Collaborator, Social Studies Projects)
---
Thursday, July 14
Tyson Phillips (Lead Smart Behaviors Designer, Piaggio Fast Forward)
Sima Shahverdi (Co-Founder, Namooni)
---
Tuesday, July 19
Kevin Sherrod (Arts & Culture Practice Area Leader, Gensler Los Angeles)
Melissa Shin (Principal Architect and Co-Founder, Shin Shin Architecture)
---
Thursday, July 21
Regina Teng (AUD Lecturer, and Founding Principal of GINAA)
Artin Sahakian (Designer, Weiss/Manfredi)
---
Tuesday, July 26
Viola Ago (AUD Lecturer, and Founding Director of MIRACLES Architecture)
Katie Chuh (Associate, WORKPOINT Engineering)
---
Thursday, July 28
Cristóbal Amunátegui (AUD Assistant Professor)
Dana Cuff (AUD Professor, and Director/Co-Founder of cityLAB at UCLA)