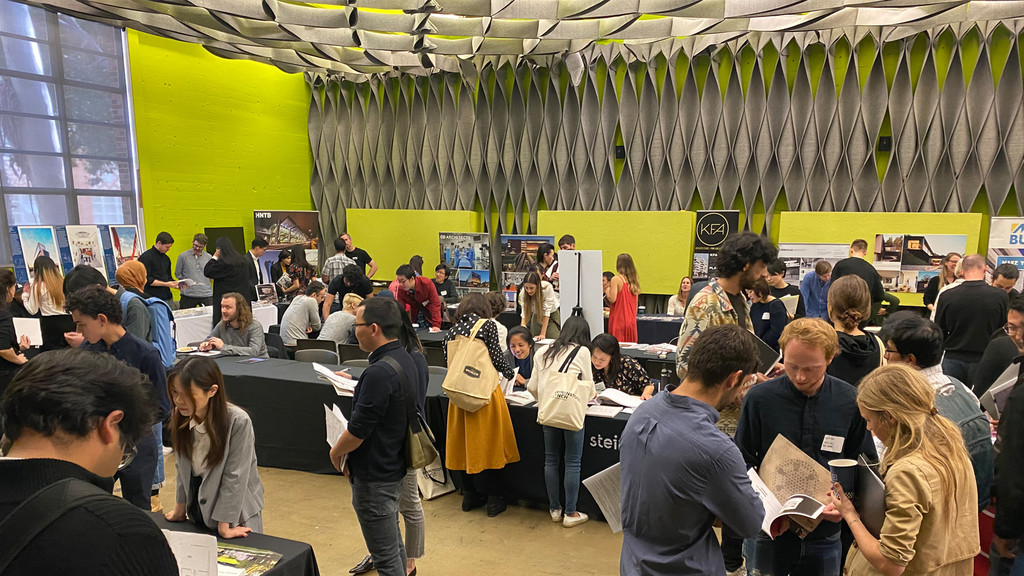 UCLA AUD's annual career development events offer an opportunity to connect with students and recent graduates from our professional, post-professional, and undergraduate programs. In light of the COVID-19 pandemic, our 2021 events will be held virtually through a dedicated platform where you'll be able to connect with our talented students via video, audio, or text.
Our recent graduates and graduating students face particular challenges in these uncertain times. We recognize that many companies are adjusting their hiring plans so if you're unable to participate in Career Day, please consider sharing your professional insights at our Portfolio Workshop. For alumni who have an active role in recruiting or outreach, we ask that you think of UCLA AUD students and share any opportunities — internships, entry-level positions, or scholarships.
If you are an alumni or company representative and are interested in attending Career Day 2021 or Portfolio Workshop, please reach out to Kat English, our Director of Outreach, at kat.english@aud.ucla.edu.
Portfolio Workshop
Thursday, January 28, 5-7 PM PST
Connect one-on-one with students and recent graduates, review their portfolios and share constructive feedback.
Career Day 2021
Friday, February 19, 10-2 PM PST
Meet students and recent graduates from our M.Arch., post-professional and undergraduate programs and share information about your practice, as well as any internships or job opportunities you have available.
UCLA AUD does not charge a fee to participate in Career Day. Please keep in mind space is limited and will be given on a first come, first served basis.