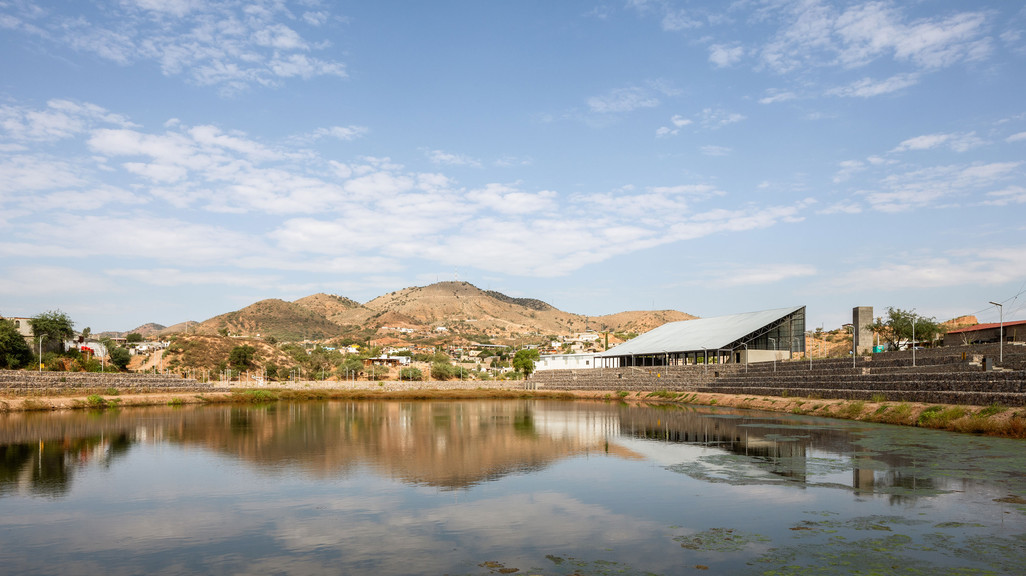 January 30, 2023, 6:30 PM
José Pablo Ambrosi was born in Mexico City in 1979. He studied Architecture at the National Autonomous University of Mexico and at the ETSAB in Barcelona. He holds an MBA from IPADE in Mexico. He was project architect from 2004 to 2008 at Fabric, a Mexican architecture firm, until he started his own real estate business in 2008, Función y Forma. Since then, he has worked on housing issues in Mexico City, designing and developing projects at different scales, ranging from social to middle and high income prototypes. In 2010 he associated with Loreta Castro and transformed the firm into Taller Capital.
Born in Mexico City in 1979, Loreta Castro Reguera studied Architecture at the School of Architecture of UNAM, has a Master in Architecture from Mendrisio Academy of Architecture, and a Master in Urban Design with Distinction from the Harvard GSD. She has been awarded with several scholarships and prizes for both her trajectory and her independent work such as a Fulbright scholarship, and the CEMEX Marcelo Zambrano scholarship. As a result of focusing her research on water and design she received the 2010 Druker Traveling Fellowship Award and later the Global Gold Prize and Latin America Gold Prize of the 5th emission of the Lafarge Holcim Awards for La Quebradora, where she was design director and general coordinator. Loreta is a member of the National Creators System of Mexico and teaches a thesis design seminar at UNAM. She has written the book "The image of water in the city," published by Arquine and Fundación ICA, and has written essays for several magazines and books. Since 2018 she is part of the National Creators System of Mexico.
Taller Capital was founded in 2010 by José Pablo Ambrosi and Loreta Castro Reguera. Their work focuses on designing the city through densification and infrastructural public spaces, understanding different strategies for managing water. They have received several national and international recognitions and prizes such as the 2022 IIT MCHAP Emerge Prize, the 2020 Emerging Architects Prize from the Architectural League of New York, a prize from the XII Iberoamerican Biennial, and a Silver Medal from the 2022 Mexican Biennial. José and Loreta were invited professors at the University of Venice WAVE program and have been guest critics in several schools in Mexico, US, and Europe. In 2022, for the 2022 Lisbon Architecture Triennale Terra, they curated the exhibition RETROACTIVE and edited its book, published by Circo de Ideas.