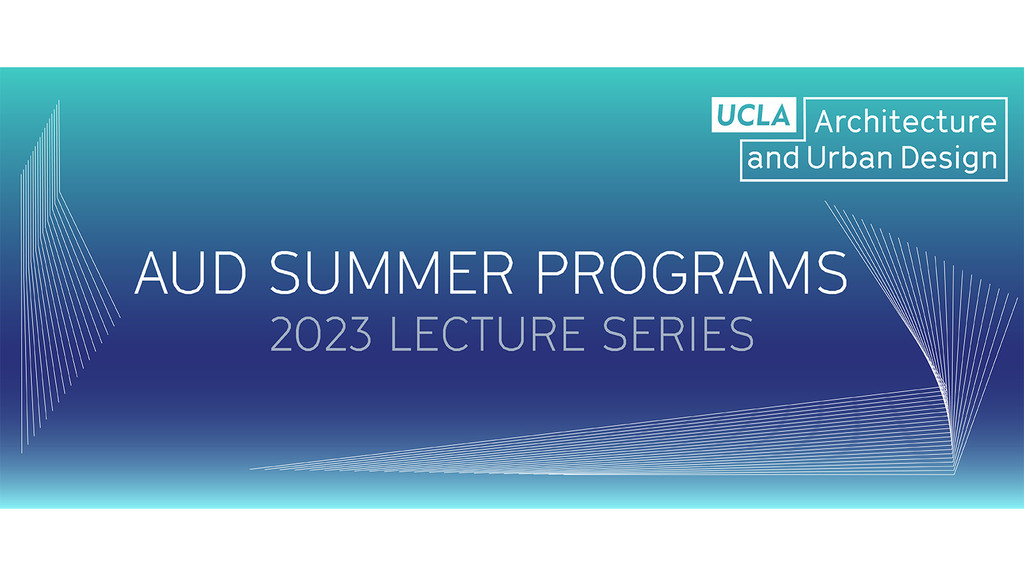 July 14, 2023, 12:30 PM
Friday, July 14, 12:30 pm, Perloff Hall/Decafe and Zoom
UCLA Architecture and Urban Design is pleased to host its two Summer Programs (JumpStart and TeenArch) and its Summer Lecture Series this July, with David Freeland and Laure Michelon presenting on Friday, July 14. Join us in Perloff Decafe or via Zoom.
Freeland is a principal at FreelandBuck in Los Angeles and design faculty at SCI-Arc since 2012. From 2008-2012 he taught at Woodbury University where he was instrumental in developing the FabLab and teaching fabrication and computation. Established in 2009 with Brennan Buck, FreelandBuck was recognized in 2013 as an Emerging Architecture Practice by the Los Angeles AIA. Prior to FreelandBuck, Freeland worked with architecture offices in Los Angeles and New York including Michael Maltzan Architecture and Peter Eisenman Architects. He holds a B.S.Arch from the University of Virginia and an M.Arch from the UCLA Department of Architecture and Urban Design. Freeland's research and practice focuses on the spatial potential of patterned systems. FreelandBuck's Objective Perspective drawings examining contemporary forms of subjectivity in perspective were recently exhibited in the Surface Tension exhibition at New York Institute of Technology.
Michelon is a creative and architectural technologist, and is Lecturer in AUD's IDEAS Technology Studio, one of four studios in AUD's MSAUD program. Laure's research and practice focus on digital simulation and algorithmic mutations with focused interests in infrastructure systems, climate engineering, and fashion.
Prior to joining UCLA faculty, Michelon was an Assistant Teacher at SCI-Arc, a Project Designer at Ishida Rehm Studio where she worked on projects such as the Architectural Beast, Hoax Urbanism, and New Campo Marzio, a Creative Technologist at Actual Objects, and an Energy Analyst at Glumac. She has an M.S. in Architectural Technologies from SCI-Arc and a B.S. in Civil Engineering from Columbia University SEAS.