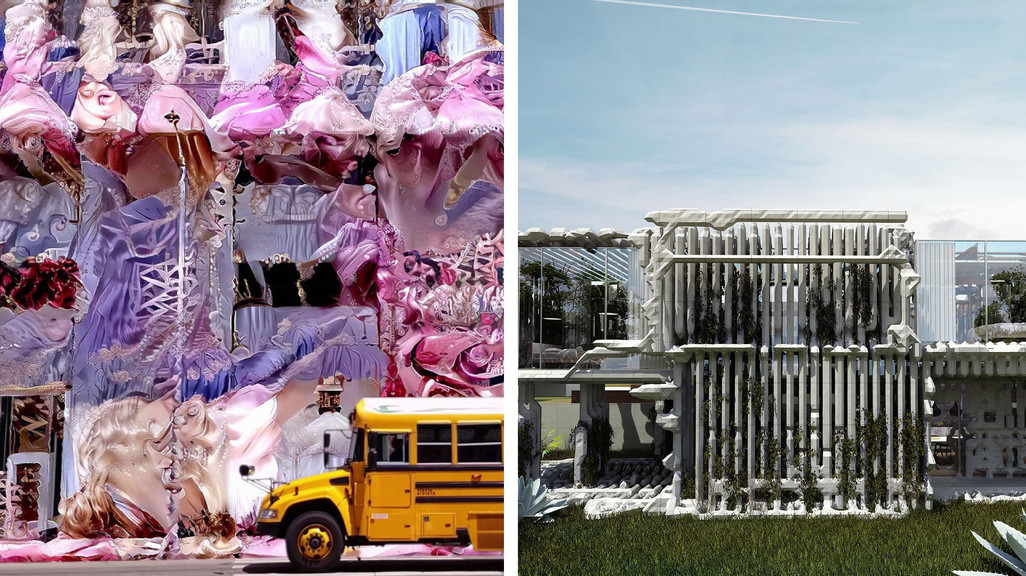 July 20, 2021, 1:00 PM – 2:00 PM
Join us for a discussion with Benjamin Ennemoser and Yara Feghali on Tuesday, July 20 at 1 PM PT.
Benjamin Ennemoser is an architect and researcher based in Los Angeles, California. He studied architecture at the University of Applied Arts in Vienna and the University of Innsbruck where he graduated with distinction. As an architect and researcher, Ennemoser's work is situated within the field of advanced technology as design speculation. His focus is on computational design, digital fabrication, applied robotics, soft-robotics, VR & AR, new media, machine learning, interactive architectural systems and digital experience design.
Yara Feghali is a Lebanese architect and Principal of FollyFeastLab, an experimental design studio based in Los Angeles and co-founded with Viviane El-Kmati. She is a faculty at UCLA Architecture and Urban Design where she teaches design studio and technology seminars at the graduate level. Her research work interrogates the territories of architecture education and speculates on the role of emerging technologies in designing our environments using new media and storytelling techniques.
Our Summer Lecture Series invites speakers whose creative, professional, or scholarly practice serves as an inspiring model for participants of UCLA AUD's Teen ArchStudio and JumpStart Summer Programs. In these discussions, we'll learn what motivates their work, what research or design methods they use, and how their practice relates to the work of others and to your cultural perspective or values.
JOIN LECTURE
Learn more about our high school and college-level Summer Programs.