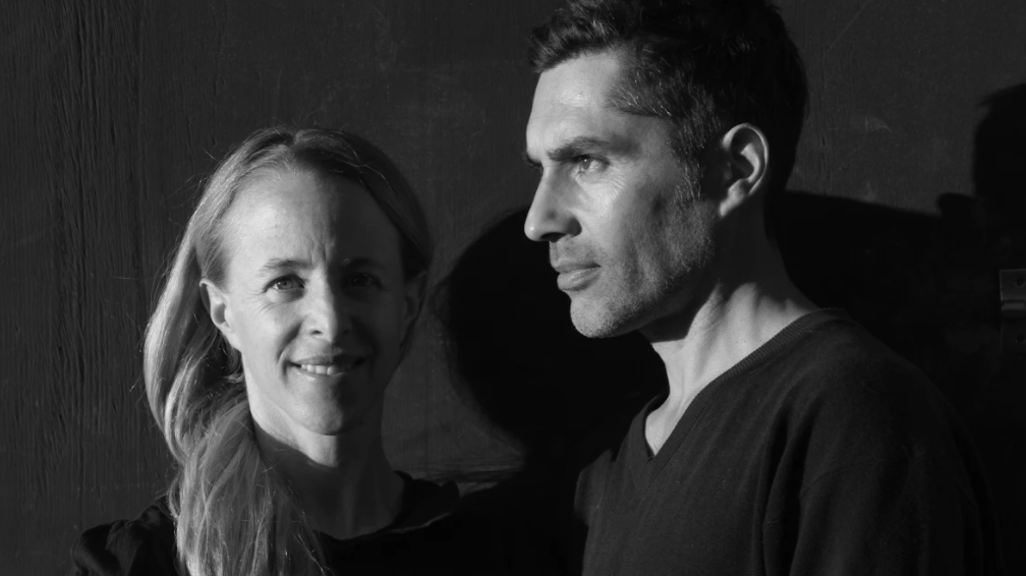 April 4, 2022, 6:30 PM – 8:00 PM
Monday, April 4, 6:30–8pm PST
Mauricio Pezo & Sofia von Ellrichshausen: "Abstract Nature"
Perloff Hall DeCafe and Online
Pezo von Ellrichshausen is an art and architecture studio founded in 2002 by Mauricio Pezo and Sofia von Ellrichshausen. They live and work in southern Chile, both in Concepción City and a farm at the foot of the Andes Mountains.
Their work has been exhibited at the Royal Academy of Arts in London, as part of the Permanent Collection at the Art Institute of Chicago and the MoMA in New York, and at the Venice Biennale International Architecture Exhibition, where they also were the curators for the Chilean Pavilion in 2008. They are Professor of the Practice at AAP Cornell University in New York and have been Visiting Professors at the GSD Harvard University, the Illinois Institute of Technology in Chicago and at the Universidad Catolica de Chile in Santiago. Their work has also been distinguished with the Mies Crown Hall Americas Emerge Prize by the IIT, the Rice Design Alliance Prize, the Iberoamerican Architecture Biennial Award and the Chilean Architecture Biennial Award. The work of the studio has been widely published and edited in monographic issues of AV in Madrid, A+U in Tokyo, 2G in Barcelona and in the essay books Spatial Structure (B Architecture publisher) and Naïve Intention (Actar).
Mauricio Pezo (b. 1973) completed a Master in Architecture at the Universidad Catolica and a degree in Architecture at the Universidad del Bio-Bio. He has been awarded the Young Architect Prize by the Chilean Architects Association and the Municipal Art Prize by the Concepcion City Hall.
Sofia von Ellrichshausen (b. 1976) holds a degree in Architecture from the Universidad de Buenos Aires where she was distinguished with the FADU-UBA Honors Diploma.
This lecture will be presented both virtually (zoom registration required) and in-person at the Perloff Hall DeCafe (1317 Perloff Hall, Los Angeles, CA 90095), Monday, April 4 @ 6:30 PM PST.
For in-person attendees, paid parking is available at Parking Structure 3 (215 Charles E Young Dr N, Los Angeles, CA 90024) and Parking Structure 2 (719 Hilgard Ave Los Angeles, CA 90024).
Register for livestream via zoom