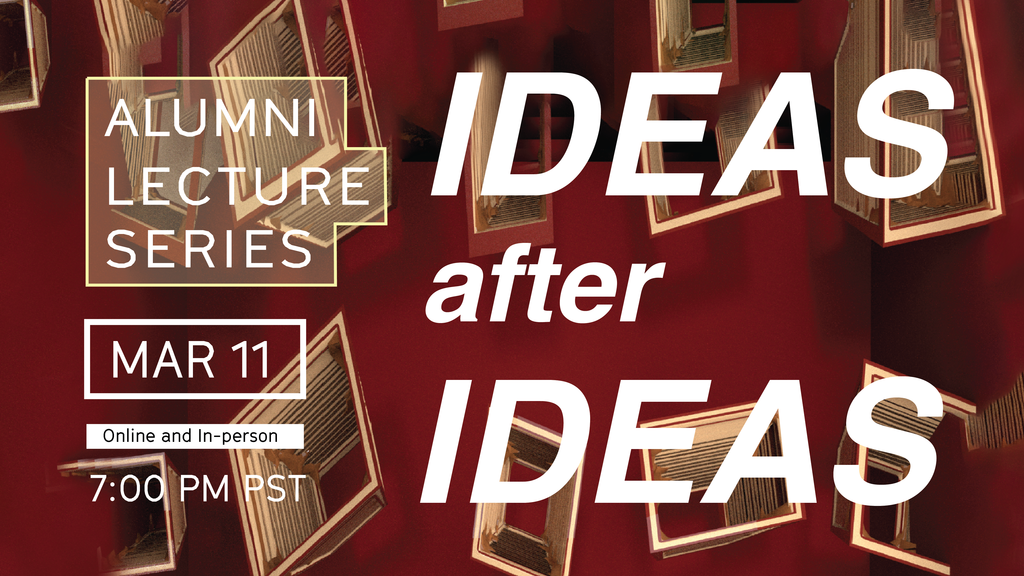 March 11, 2022, 7:00 PM – 9:00 PM
Join an ensemble of MSAUD-trained architects, computational designers, creative technologists, and digital experience designers in a conversation about professional wayfinding. This is an IDEAS alumni-guided tour through a variety of careers, pathways, and possibilities open to students after graduation. This symposium will be presented in a hybrid format: in-person attendance is open to UCLA ID holders and AUD alumni, while Zoom attendance is open to the general public, with registration required.
Speakers include:
Gesthimani Roumpani (MSAUD '20, Entertainment), Innovation Manager, Google R+D Lab for the Built Environment (@XL Construction)
Ebrahim Poustinchi (MSAUD '14, Mobility), Assistant Professor of Digital Design, Kent State University, and Founder/Director of KSU's Robotically Augmented Design Lab
Shareefa Abdulsalam (MSAUD '15, Urban Strategy), Senior Urban Designer/Planner, SCJ Alliance
Erik Broberg (MSAUD '17, Technology), Computational Designer, HKS Line Group
Moderated by AUD's Laure Michelon
UCLA AUD's Master of Science in Architecture and Urban Design (MSAUD), and its IDEAS Campus site, generate an environment for designing speculative futures–a part-studio, part-think tank where design research, theory, and narrative synthesize with cutting-edge innovation and technology, intensive technical training, and an array of real-world, industry engagement, all enveloped within a focused, one-year degree. This uniquely cross-disciplinary, elastic program trains and inspires designers to, now and always, expand the conventions of architectural practice. The MSAUD program takes advantage of its cast of design innovators as well as the physical and cultural contours of Los Angeles, where design, culture, and innovation intersect and supercharge each other. The program's nimble responsiveness is reflected in its areas of focus: Entertainment, transgressing the real with the imagined and the narrative; Technology, and the emergence of "cyberphysical architecture" at the intersection of digital and physical worlds; Urban Strategy, and the ongoing acceleration of global urbanization; and the Arrival + LA28 Studio, recently calibrated to investigate four landmark sites in Los Angeles that will be epicenters for civic activity during the 2028 Los Angeles Olympics.
This hybrid event will be hosted as a Zoom webinar and held in-person at the AUD IDEAS Campus:
3691 Lewanee Ave.
Los Angeles, CA 90016
RSVP Now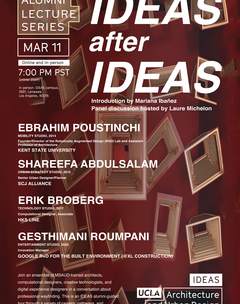 Event poster