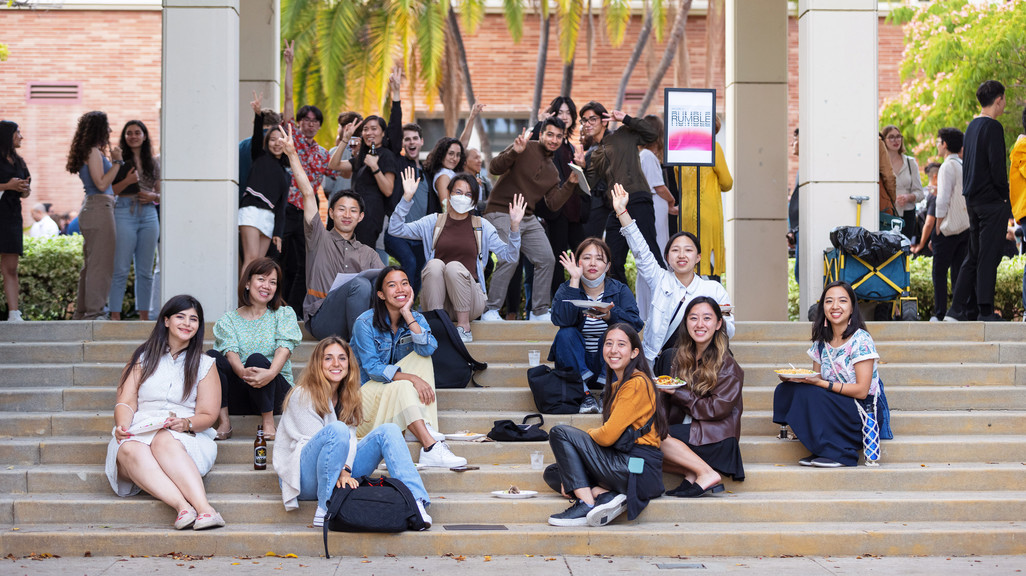 October 7 – October 28, 2023, Various times
Come one, come all: UCLA Architecture and Urban Design is seeking its next class of future designers, and we want to meet you!
The graduate application for entry in Fall 2024 is now open, available via UCLA Graduate Division. Deadline for all program applications is January 6, 2024.
UCLA AUD offers a dynamic setting for studying and advancing design and architecture–world-class pedagogy and faculty, matched by a global city and the virtually endless intellectual opportunities of a major research university.
In addition to our Fall 2023 Open House, held virtually on Thursday, October 26, meet us on the road and online at various recruitment fairs and school visits throughout Fall 2023. Below are currently scheduled opportunities; please visit this page as more are added.
---
Saturday, October 7: Philadelphia, PA
Philadelphia Architecture and Design College Fair, hosted by the Tyler School of Art and Architecture at Temple University
Meet: AUD Vice Chair Kutan Ayata
Saturday, October 7, 2023
10:00 am to 2:00 pm, EST
Tyler School of Art and Architecture
Temple University
2001 N. 13th St
Philadelphia, PA 19122
Free registration
---
Thursday, October 12: online
UC San Diego Virtual 2023 Fall Triton Career & Networking Fair
Meet: AUD faculty Julia Koerner and Natasha Sandmeier
For UC San Diego students only
Free registration
---
Saturday, October 14: San Francisco, CA
California Forum for Diversity in Graduate Education, hosted by the University of San Francisco
Meet: AUD Chair Mariana Ibañez and AUD faculty Morgane Copp (MArch '22)
Saturday, October 14, 2023
12:00 to 2:00 pm, PST
University of San Francisco
2130 Fulton Street
San Francisco, CA 94117-1080
For invited students only; more information available via CFDGE
---
Wednesday, October 25: Los Angeles, CA
University of Southern California's Graduate Schools Fair
Meet: AUD faculty Yara Feghali and Julia Koerner
Wednesday, October 25, 2023
10:00 am to 2:00 pm PT
Trousdale Parkway (rain or shine!)
Free registration
---
Wednesday, October 25: Davis, CA
UC Davis Grad and Law School Fair
Meet: AUD faculty Mohamed Sharif
Wednesday, October 25, 2023
11:00 am to 2:00 pm PT
UC Davis Quadrangle
Free registration
---
Saturday, October 28: New York, NY
AIA Center for Architecture's Architecture and Design College Fair
Meet: AUD Vice Chair Kutan Ayata
Saturday, October 28, 2023
11:00 am to 3:00 pm, EST
536 LaGuardia Place
New York, NY 10012
Free registration