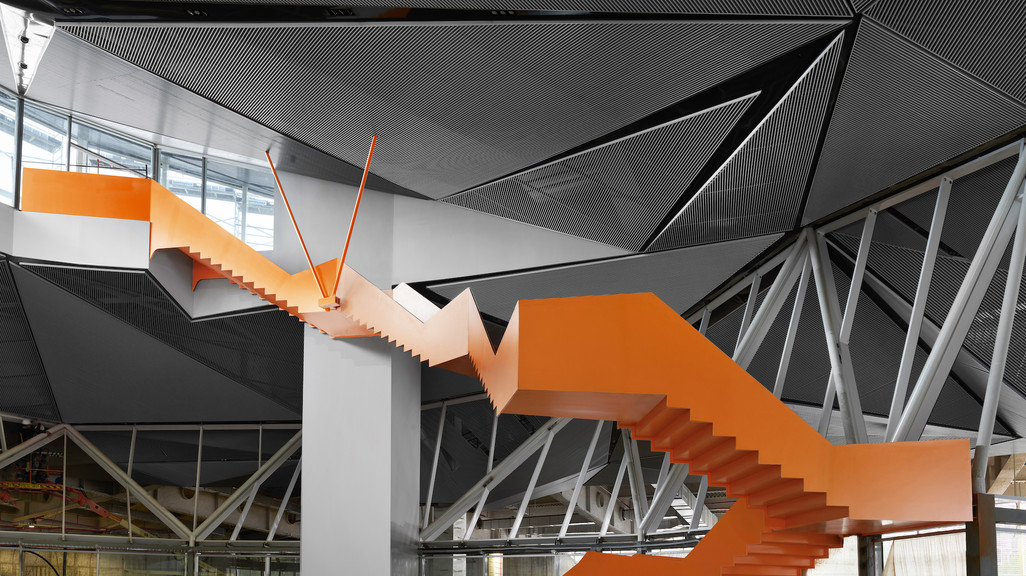 Events
Lecture
UCLA AUD Fall 2023 Events: Iñaki Ábalos and Renata Sentkiewicz, "Three books and three buildings"
October 10, 2023, 6:30 PM
Tuesday, October 10, 6:30 pm, Perloff Hall/Decafe
Eventbrite registration (optional, but helpful for space-planning purposes)
Iñaki Ábalos and Renata Sentkiewicz are interested in explaining the architect's work as a constant interaction between essayistic thinking and pragmatic materiality. The lecture develops this argument by relating three works and three projects that are decisive in Abalos+Sentkiewicz's career.
Abalos+Sentkiewicz AS+ is an international architecture office settled in Madrid (Spain), with local offices in Cambridge (USA) and Shanghai (China), directed by Iñaki Ábalos and Renata Sentkiewicz. Iñaki Ábalos and Renata Sentkiewicz have taught in prestigious university centres such as Harvard GSD, the Architectural Association, Columbia, Cornell, Princeton, and ETSAM, combining the academic, professional and research activity. Iñaki Ábalos has been Chair of the Department of Architecture at GSD Harvard University and RIBA International Fellowship 2009 (Royal Institute of British Architects). He is currently Chaired Professor at ETSAM.
The projects and built work of Abalos+Sentkiewicz AS+ are internationally recognized, have been subject of 18 individual exhibitions and many collective exhibitions in the most prestigious center: Harvard GSD, AA-London, Pavillon de l'arsenale-Paris, MoMA-NYC (5 built works in three different exhibitions: Light construction, ON Site, Groundswell), Chicago Architecture Biennial, Biennale di Architettura di Venezia, and many others. This prestige also reflects in the 40 awards received (25 of them first prizes) in architecture competitions. Another 46 awards have been given to different research and design activities, 19 of them to Built Works. Their professional work has been collected in 12 monographs and their theoretical work has been compiled through 12 books. Critic William Curtis has chosen one work of the firm, the Pavilion in the Retiro Park, as one of the three best works built in Spain during the last 30 years.