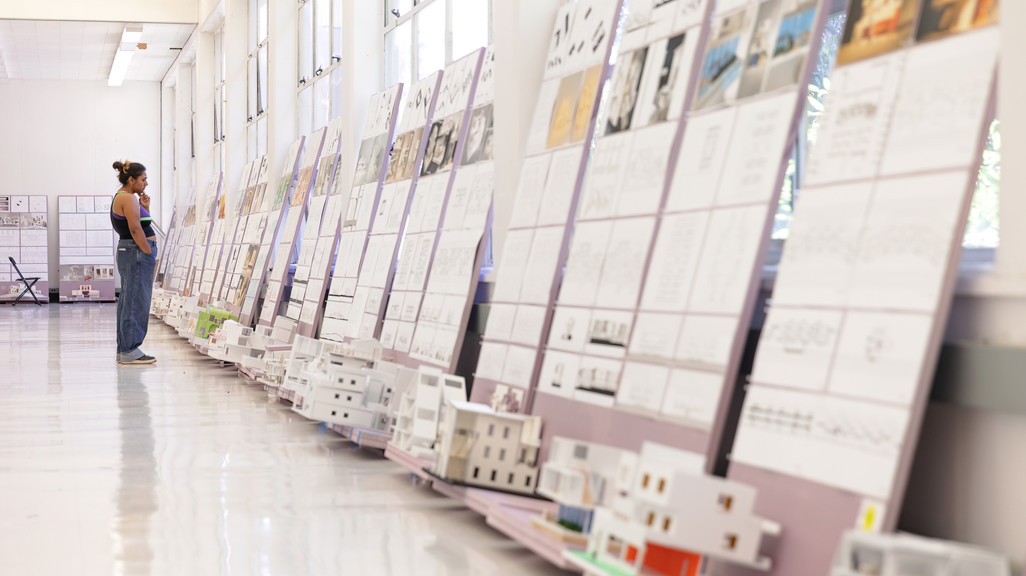 Events
Admissions
Join us for AUD's Fall 2022 Info Sessions: Master of Architecture (MArch)
November 9 – December 2, 2022, SEE DATES AND TIMES BELOW
If you are thinking about applying to UCLA Architecture and Urban Design's Master of Architecture (MArch) program, save the dates for one of our Fall 2022 Information Sessions, held virtually this year. Our Student Affairs Officer sessions will review the admissions process, general program questions, and more, and our Faculty sessions will review review curriculum, typical study programs, and general pedagogy and approach at UCLA AUD.
The MArch is a three-year, NAAB-accredited program that leads to a Master of Architecture degree. The MArch curriculum prepares students for the practice of architecture by providing a focused framing of today's cultural, ecological, political, and technological questions with a view to what architects may bring to bear on such complex issues. At each stage of the curriculum, students become equipped to not only lead the professional field but also to construct new opportunities for it by positioning their design skills within a rapidly changing world.
Be sure to check out our Fall 2022 info sessions for our BA in Architecture, our MSAUD, and our MA/PhD programs, too.
Please bookmark and revisit this page, as details are subject to change. This page last updated October 19, 2022.
MArch Fall 2022 FACULTY-led Info Sessions
Wednesday, November 9, 4:00 pm (PST)
with Neil Denari
Zoom
Register via Eventbrite
Tuesday, November 29, 4:00 pm (PST)
with Mohamed Sharif
Zoom
Register via Eventbrite
MArch Fall 2022 STUDENT AFFAIRS OFFICER-led Info Sessions
Thursday, November 10, 1:00 pm (PST)
Zoom
Register via Eventbrite
Friday, December 2, 9:30 am (PST)
Zoom
Register via Eventbrite