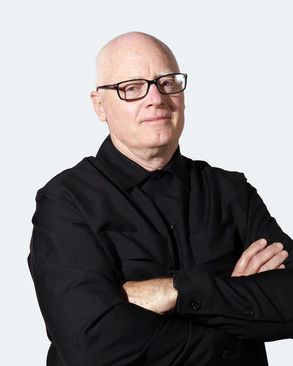 Kevin Daly
Adjunct Professor
Daly, F.A.I.A., is the founder of Kevin Daly Architects, an internationally recognized architectural practice focused on craft, construction and material systems, and high performance buildings. His systematic design process engages material and technical research, employing traditional and digital design and representation processes at multiple scales. Intervention and experimentation with normative construction systems is a hallmark of the firm's work: a belief in the creative potential at the low end of available technology has been a guiding premise in the improvisational urbanism that characterize many of the firm's Los Angeles projects.
His work has been published widely and has received numerous awards beginning with is earliest experimental designs for the Valley Center House, the Camino Nuevo Charter Academy and the Art Center College of Design South Campus. He continues to explore urban housing issues and density, both in collaboration with UCLA's cityLAB and via his own firm. Broadway Affordable Housing and Bi(h)OME received National AIA Honor awards and are transforming the model for contemporary social housing design.
Current and recent projects include offices for a major technology company in Los Angeles, New York and Silicon Valley, the new Houston Endowment Headquarters in Texas, the San Joaquin Housing at UCSB, and the UCLA Basketball Practice Facility. In addition to over forty state and local AIA design awards, Kevin Daly's work has been recognized with three National AIA Honor Awards, a Gold Medal from the Bruner Foundation, a Millennium Award from Global Green, and his firm received the inaugural AIA/LA Firm of the Year Award in 2009.
Education
M.Arch., Rice University
B.Arch., University of California, Berkeley
| | |
| --- | --- |
| 2022 | AIA | LA Design Awards: Affordable Housing Merit Award, "Gramercy Senior Housing" |
| 2022 | Award winner, ARCHITECT magazine's 69th Annual Progressive Architecture Awards, "Houston Endowment Headquarters" |
| 2022 | Citation winner, ARCHITECT magazine's 69th Annual Progressive Architecture Awards, for "Low Rise Housing" |
| 2019 | Award winner, ARCHITECT magazine's 66th annual Progressive Architecture Awards, for "Little Berkeley" |
| 2019 | National AIA Housing Award: UCSB San Joaquin Village Housing |
| 2018 | National AIA Small Project Award: BI(h)OME |
| 2018 | American Architecture Award: UCLA Ostin Basketball Center |
| 2015 | National AIA Honor Award: Broadway Affordable Housing |
| 2014 | Architect's Newspaper Building of the Year: Broadway Affordable Housing |
| 2010 | National AIA Honor Award: Camino Nuevo High School |
| 2009 | ALA | LA: Firm of the Year Award |
| 2009 | National AIA Honor Award for Education: Camino Nuevo High School |
| 2003 | Gold Medal, Bruner Foundation for Urban Excellence: Camino Nuevo Charter Academy |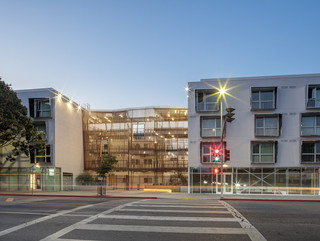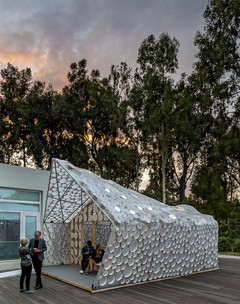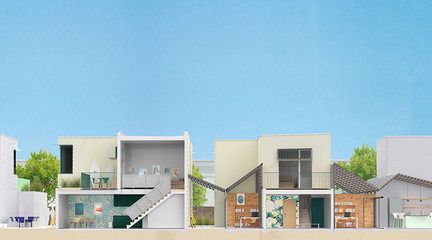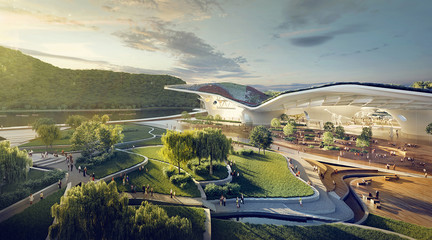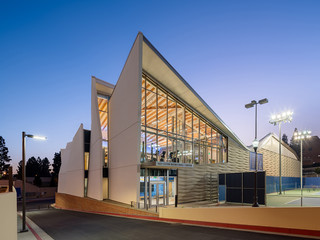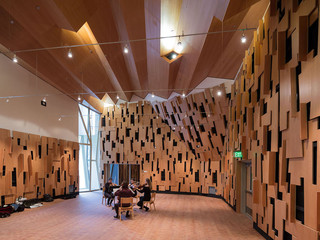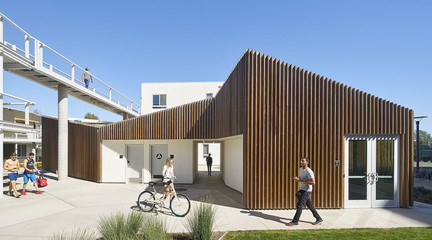 "Gramercy Senior Housing," photo by Joshua White

BI(h)OME developed by Kevin Daly, Dana Cuff and cityLAB is an ultra-modern, lightweight accessory dwelling unit. Photo: Photekt

Little Berkeley, an affordable housing project in Santa Monica

Integrated landscape strategies for the Center of Science and Technology, Shishan Park, Suzhou, China

UCLA Basketball Practice Facility, Los Angeles, California

UCLA Ostin Music Center, Los Angeles, California

UCSB San Joaquin Housing, Santa Barbara, California